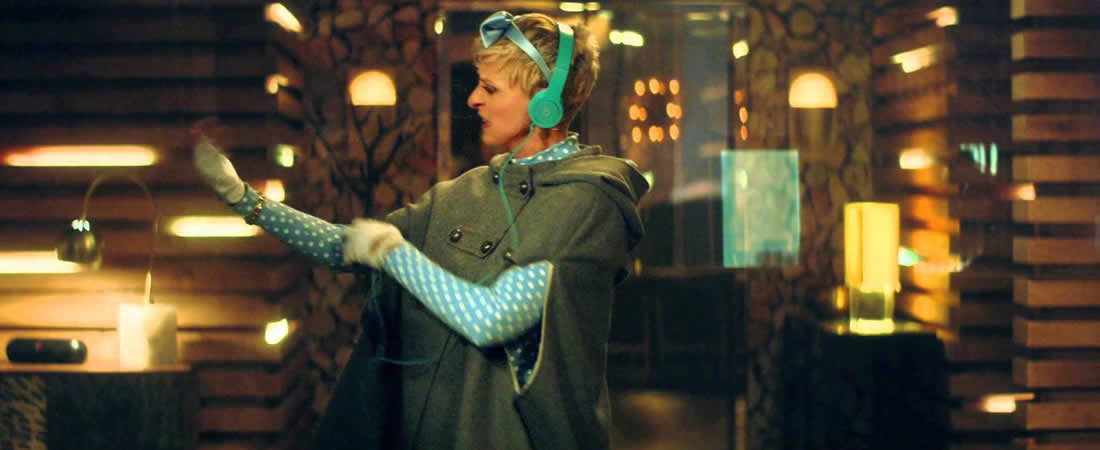 Beats Music is the latest music streaming service to hit the market and they're really looking to shake things up. As part of their marketing blitz, they aired a one-minute commercial during the Super Bowl which shows Ellen Degeneres playing Goldilocks and dancing with the three bears and a wolf, too.
Beats Music has a pretty impressive interface that aims to deliver the right music to you at the right time. The new kid on the block has a massive warehouse of playlists that are crafted to fit the mood you're in and to go with what you're doing, whether that's hitting the gym or going for a long drive. As you start following artists or favoriting certain albums / genres / songs, Beats Music gets smarter.
You also get unlimited access to over 20 million tracks so you can find pretty much any song out there across any genre. When signing up, you can catch a seven-day trial to try out the service before diving in and purchasing. Beats Music is available now through the Apple App Store, Android Marketplace and Windows Phone Store. You can also play it on Sonos or on your computer.