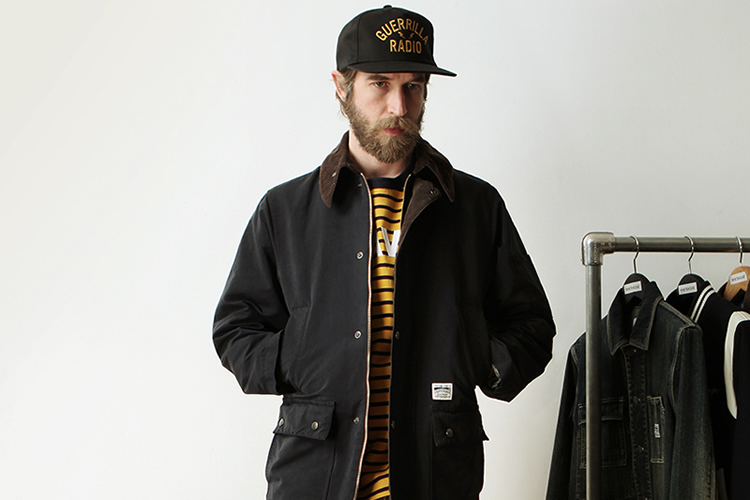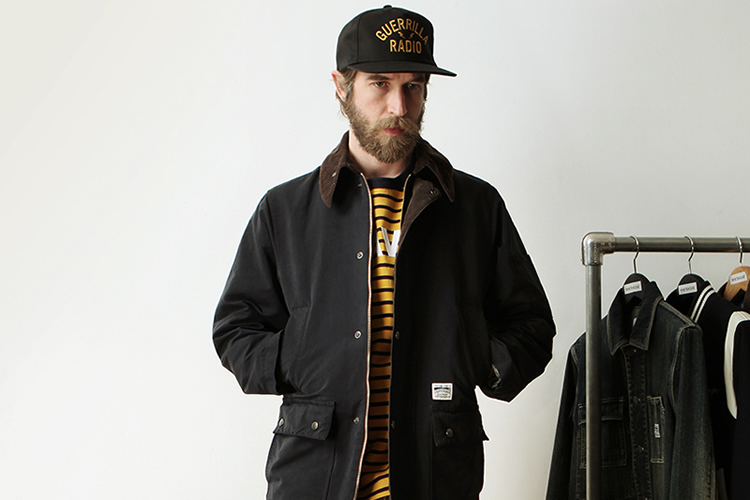 Korean-based label Espionage is presenting a pretty strong collection for Spring/Summer 2014. The military-inspired in their "Silent Majority for Peace" collection is heavily influenced by the 1979 film Norma Rae as well as music from Rage Against the Machine. Told here is the story of Thich Quang Duc, a Vietnamese Mahayana Buddhist monk who burned himself to death in Saigon in 1963 to protest the persecution of Buddhists by the South Vietnamese. That's the image you see on Rage Against the Machine's self-titled debut album from 1992.
A pretty gripping background to the lineup, the pieces in the range are damn-near perfect. You have a good bit of cargo offerings here as well as graphic tees and denims in various washes. Also look for work shirts and flight jackets to round out the lineup alongside key caps and crew neck sweaters.
Look for Espionage to be available through select retailers worldwide including Wherehouse.