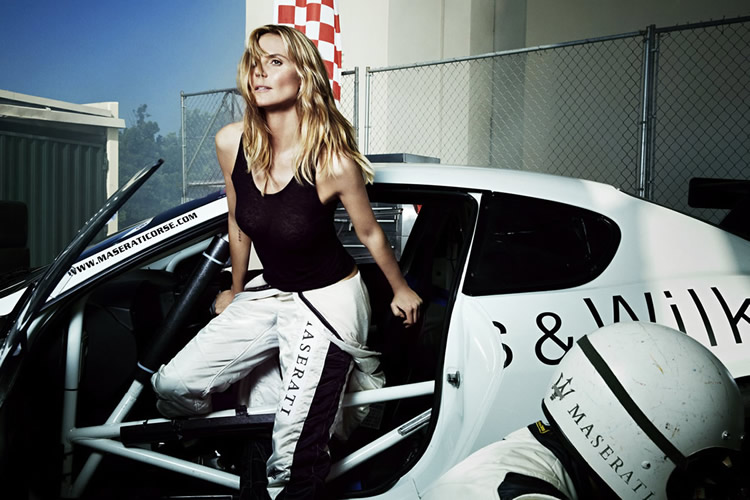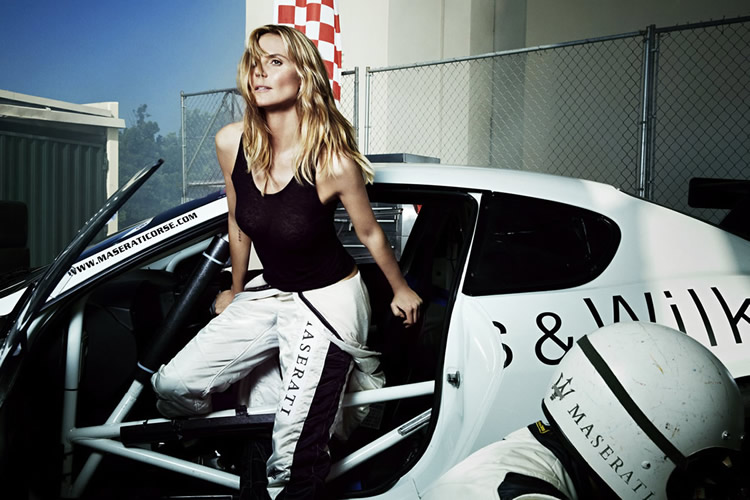 Super Model Heidi Klum helps to show off Maserati's lineup of vehicles with a 7-page spread in Sports Illustrated Swimsuit 50th Anniversary Issue. The Italian manufacturer's new car lineup includes the Quattroporte Zegna Limited Edition, the Ghibli S Q4, and GranTurismo MC Stradale Trofeo Race Car all of which show face in "Beyond the Swimsuit". The special was shot by Italian photographer Francesco Carrozzini and brings together 'day in the life' scenes for one of the world's most famous women.
"This campaign strikes against the stereotypes of modeling by showing what many of these women went on to become more than just models, the ones who have elevated themselves past a simple beauty shot, into being successful, powerful, driven women-a Maserati type woman."
More shots from the campaign below and you can pick up the Sports Illustrated Swimsuit 50th Anniversary Issue on newsstands now.