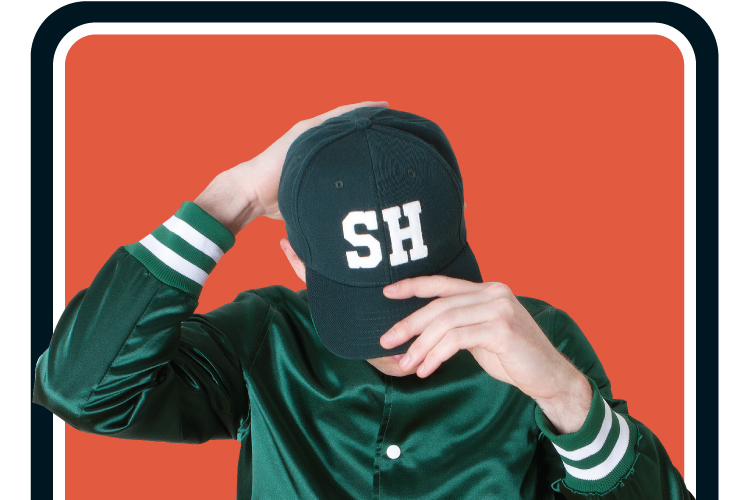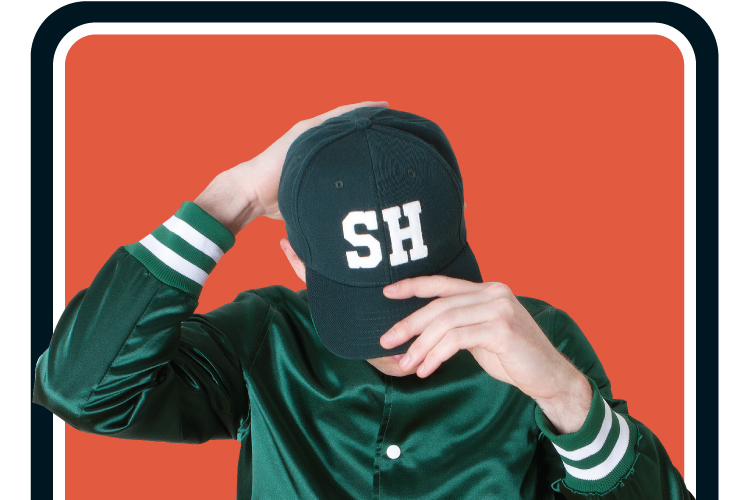 Shipley & Halmos designers Sam Shipley and Jeff Halmos have just dropped a new men's sportswear brand, S&H Athletics. It's been in the works for over a year now as they were looking for best way to re-imagine the clothes the designers wore and loved when playing and watching sports during their childhood. The offerings deliver a fresh take on vintage-inspired staples as Sam and Jeff pay homage to classic sporting attire from the 1950's and 1960's. Look for a strong range of product here including garment dyed t-shirts and polos, striped pima cotton rugby shirts, 3⁄4 sleeve slub cotton softball tees, and garment washed fleece sweatpants. There's also a variety of graphic t-shirts, sweatshirts, varsity sweaters, baseball jackets and bar striped athletics socks.
Vintage primary hues such as navy and crimson that dominated the sporting world throughout the mid-1900's have been tweaked with royal blue and touches of muted yellow to create a palette that feels fresh and modern. Other strong attention to detail can be seen in a series of eight different garment labels that were developed, each with a unique sports reference, and will be sewn in the collection at random.
We're excited to see more casual pieces from Sam and Jeff as they continue to drop top quality pieces with some lighthearted humor sprinkled in, just like we've come to appreciate from S&H.
S&H Athletics will be available online and at select retailers like Bloomingdale's, Colette, Ron Herman US and Japan, Fred Segal with retail prices ranging from $25 to $298.