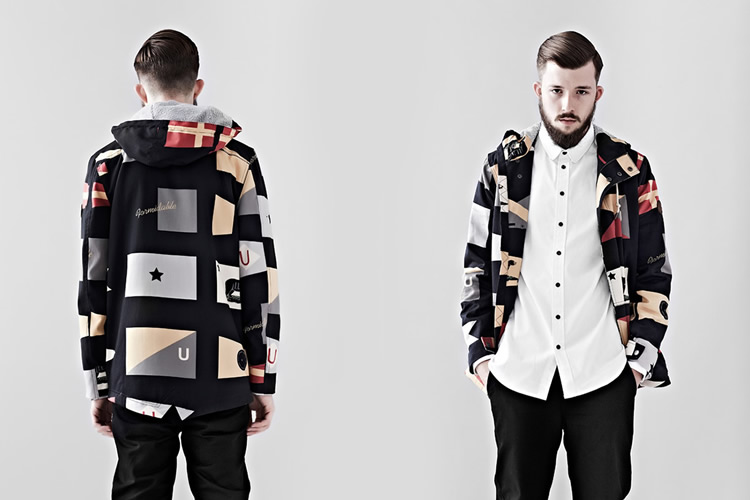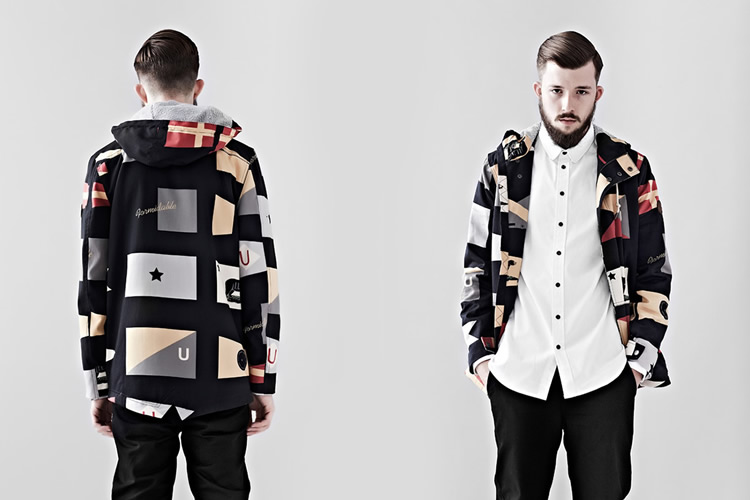 New Zealand's I Love Ugly has dropped a new collection and is showcased here in their Spring 2014 lookbook. We're loving the team's ability to really deliver detail-rich pieces that are wearable, unique and available in rich, quality fabrics and modern fits. Inspiration for the new offerings comes from the brand's origins of illustrations and graphic design. There's a strong focus on printed fabrics and custom illustrations, like their "Cartoon Frankie" Series, interpretations of old cartoons seens through a psychedelic lens, and the 'Big Flags' Capsule series, appearing as an all-over motif on a mix of outerwear, shirting and pants.
There's some really standout pieces in the label's formal category, so you'll notice new patterned and speckled suiting and a reissue of I Love Ugly's staple classic formal shirt in black, white and charcoal.
I Love Ugly's Spring 2014 collection is now available for purchase online and in all I Love Ugly stores and stockists worldwide.