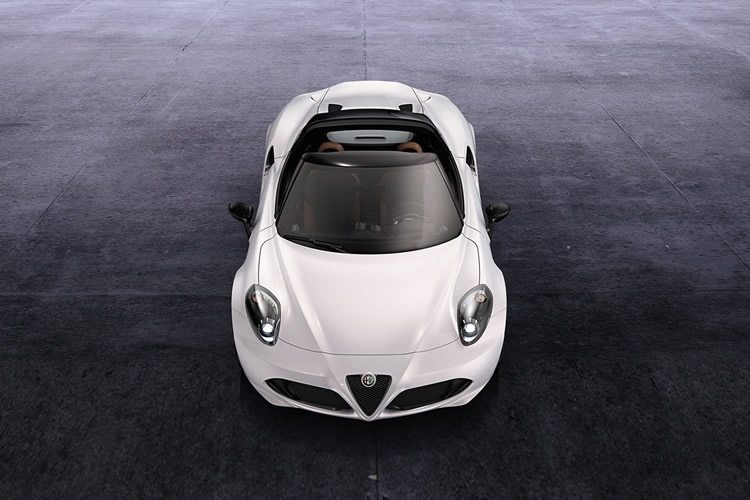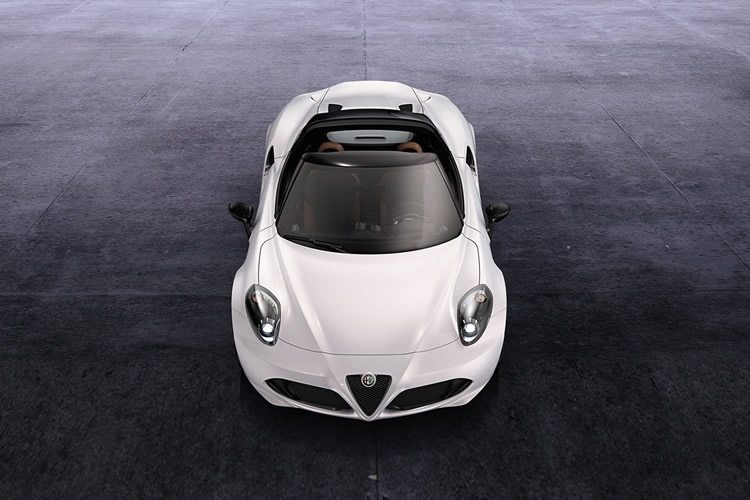 Alfa Romeo's brought out the 4C Spider to this week's Geneva Motor Show. The car makes appropriate edits to the coupe version by bringing in carbon fiber rollover bars, spoilers and windshield frame with a lightweight canvas top thrown over. Other weight-cutting measurements can be seen in the low-density Sheet Moulding Compound bodywork rebuild around the rear deck that replaced the back, while you'll also see carbon fiber trimmings throughout the cockpit.
Under the hood is a 1.75-liter turbo 4-cylinder engine mated to a 6-speed dual-clutch transmission just like the coupe to deliver a 0-62 time of 4.5 seconds and a top speed "in excess of 155 mph." The 40/60 front/rear weight distribution remains the same as the coupe. The headlights are upgraded while a central exhaust system is made by Akrapovic from aluminum and titanium.
The 4C Spider is set to go into production early next year.