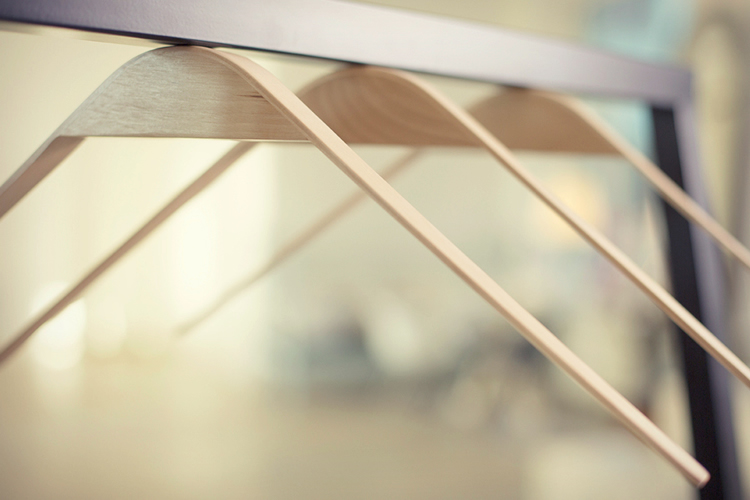 Cliq Magnetic Hanger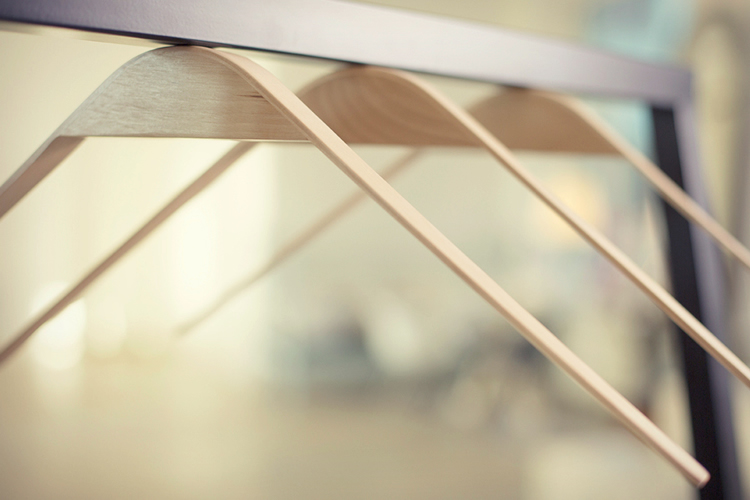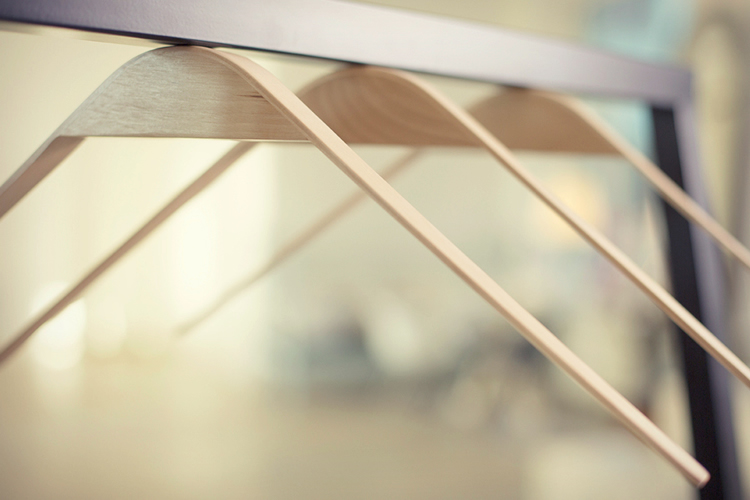 Introducing the Cliq hanger from Flow Design's Georg Dwalischwili. At quick glance, you might think it's just a sleeker wooden hanger than anything you're used to seeing at Ikea or anywhere else but you'll quickly notice it's more than that. The duo's removed the hook and replaced it with magnets instead, allowing the hanger to attached to any metal rod that's already in your closet. In terms of strength, the cliq hanger is ideal for anything from tees and button downs to coats and suits with a maximum weight of 4.4 lbs.
The Cliq Premium hanger comes in packs of three in either natural birch, white or a black finish. Head to Cliq's website for more info.