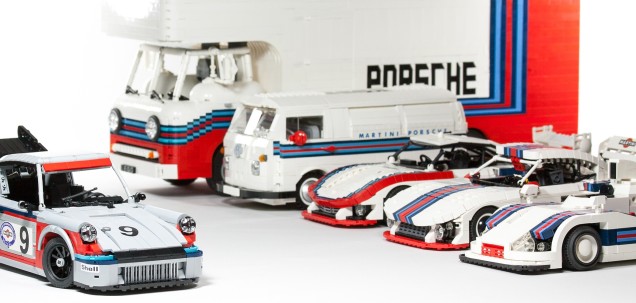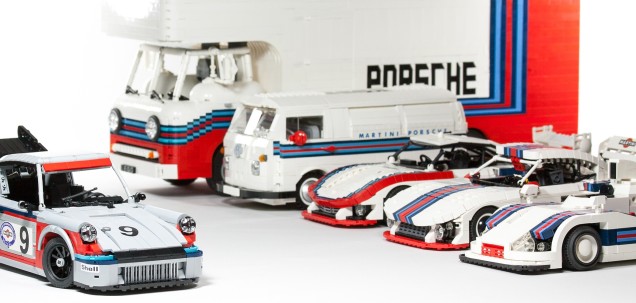 Designer Malte Dorowski has unveiled a new LEGO design, this time choosing to replicate the Martini International racing team's Porsche lineup which includes a Porsche 911 Carrera RSR 2.1 Turbo, 935/76 Turbo, 935/78 Moby Dick, 936/77, Volkswagen T1 and Ford C-Type race car transporter. The details are immense and here's what he had to say about the project:
In 1974 this car started what would become a long string of turbocharged 911 based racecars. With radical new aerodynamics, Martini sponsorship and a 2.1 liter 500 horsepower flat six-cylinder engine, the factory campaigned two of these cars in the World Manufacturers Championship races around the globe.
No word on whether or not LEGO will pick up Dorowski's project up but they most definitely should.