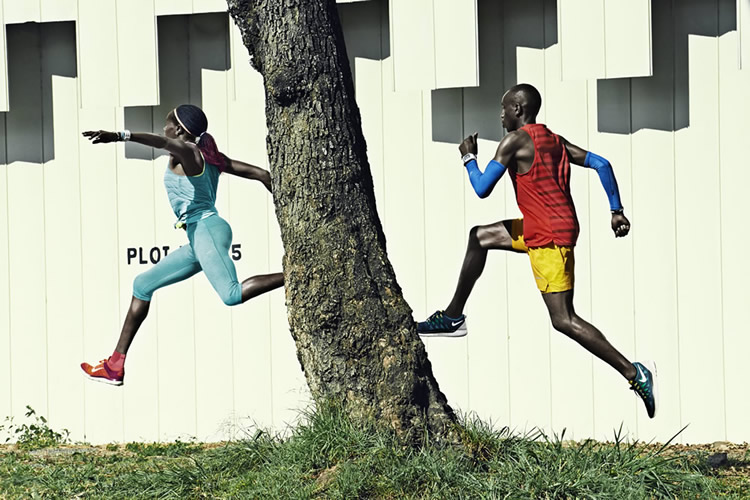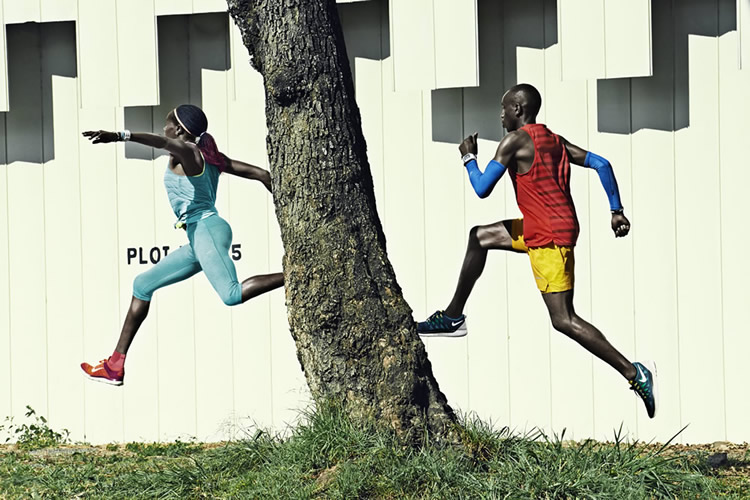 For 2014, Nike's making some massive strides with the Free 3.0 Flyknit, Nike Free 4.0 Flyknit and Nike Free 5.0. It's been ten years since Nike Free launched and the line continues to push the envelope with advancements in technology and product engineering. The latest offerings leverage new technologies and the principles of natural motion, understanding that multi-directional flexibility was key to delivering natural motion in a shoe. Mission accomplished as Nike's Free 2014 Running collection features the company's first-ever outsole with a hexagonal flex-groove pattern, delivering multi-directional flexibility and helping enable the runner's foot to move more freely in all directions. Blend this with Nike's ultra-light Flyknit technology and an anatomically-shaped heel that's designed to roll as the athlete's foot hits the ground, and you've got footwear that moves more naturally with a person's motion than ever before.
Some folks might desire more flexibility and close-to-the-ground contact than others so Nike's 2014 Running collections helps in that regard. The Nike Free 3.0 Flyknit offers the most flexibility and a four-millimeter heel-to-forefoot offset, the Nike Free 4.0 Flyknit provides flexibility with more cushioning at a six-millimeter offset, and with an eight-millimeter offset the Nike Free 5.0 is a happy medium between natural flexibility and a traditional running shoe.
The Nike Free 3.0 Flyknit, Nike Free 4.0 Flyknit and Nike Free 5.0 will be available on Nike.com and in stores beginning April 3. You can also do some pretty heavy customizations on these silhouettes via NikeiD starting today.