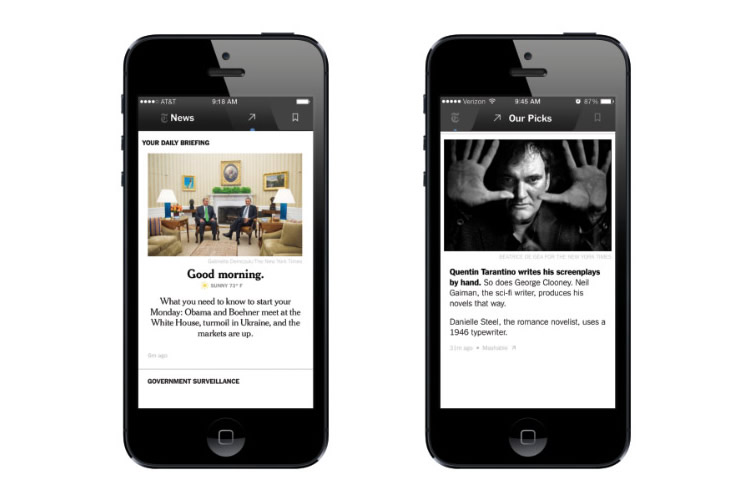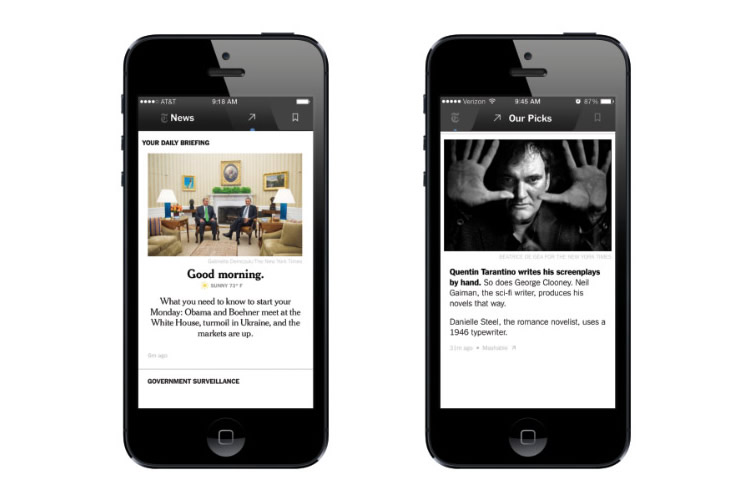 The New York Times has seen tremendous growth in their subscription-based revenues, as their paywall revenues overtook advertising revenues late last year. Now, the company's offering another stand-alone subscription-based product, this time setting their sights on mobile-first readers. Mobile consumption has seen massive increases, and The Times experienced this most when breaking news happened. So with that in mind, they're aligning 10 to 15 editors to write for the Now app full-time, including two-time Pultizer prize winning reporter Clifford Levy, who's been brought onto the team to manage the app.
Now will be updated throughout the day and deliver stories that Times editors deem most important, while even tying in stories from other notable publications like Popular Mechanics and your favorite digital sites. Subscribers can also save stories on the app to read later. Any story available through NYT Now will be available to subscribers online. However users will not have access to all of NYTimes.com.
NYT Now will hit the App Store on April 2nd, at which point you'll get free access to headlines, summaries and 10 articles each month. You can be billed $8 a month (every four weeks) to get full access to any article that appears in the NYT Now app.