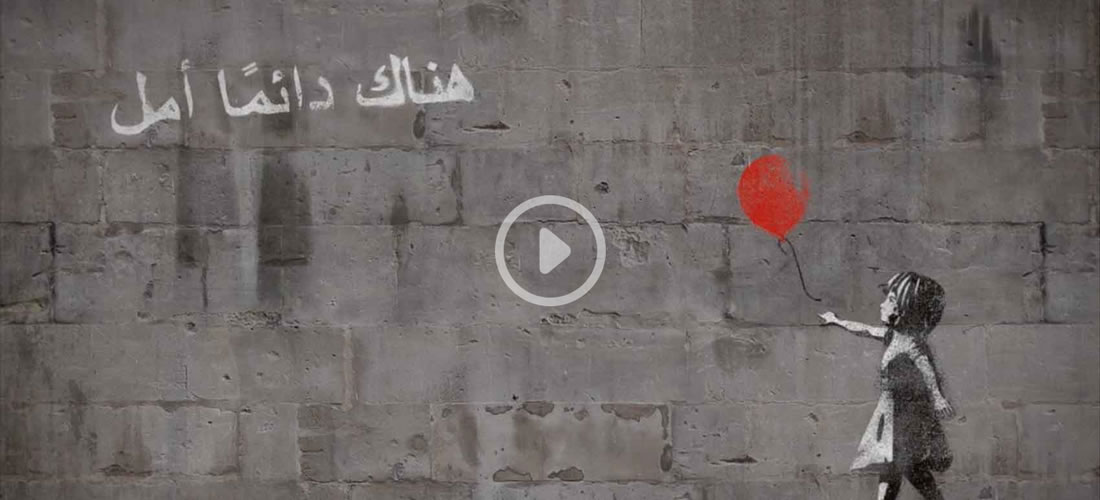 #WithSyria Video with Banksy, Idris Elba and Elbow

Tomorrow, March 15th, marks the 3rd anniversary of the bloody conflict in Syria. Banksy, Idris Elba and Elbow lend a hand in this short animated film. "Banksy's iconic 'Girl with the Red Balloon' is a picture of hope. The red balloon carries the girl above and away from the chaos below, beyond the burnt-out buildings and bullet-potted walls." The clip is part of an initiative to band together as a larger voice to shed more light on the conflict that's left over 100,000 people dead, over ten thousand of which were children.
Use the #WithSyria hashtag to follow and join in on the conversation across social. For more information about how you can further support, head to WithSyria.com.