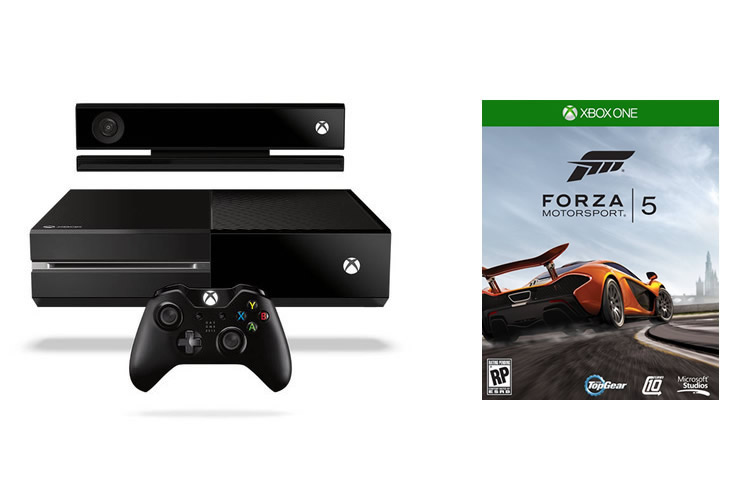 Xbox One Forza Motorsport 5 Bundle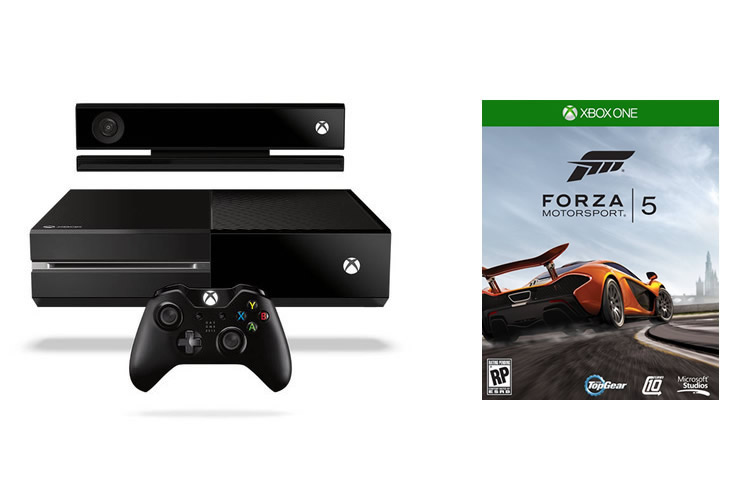 Here's something that might tip the scale for car fans that are considering a next-gen video game console like the Xbox One or Sony PS4. Through a limited time, limited availability bundle, Microsoft's offering up an Xbox One for the regular price of $500 with Forza Motorsport 5 tossed in for free. In the box is all the usual stuff like the Xbox One, Kinect sensor, one wireless controller and a headset. Instead of a physical disc of Forza 5, there will be a token for a digital download of the complete title. The file is about 34.32 GB in size.
The Xbox One Forza Motorsport 5 Bundle will be available starting today through various retailers like Gamestop, Wal-Mart, Best Buy and the likes.