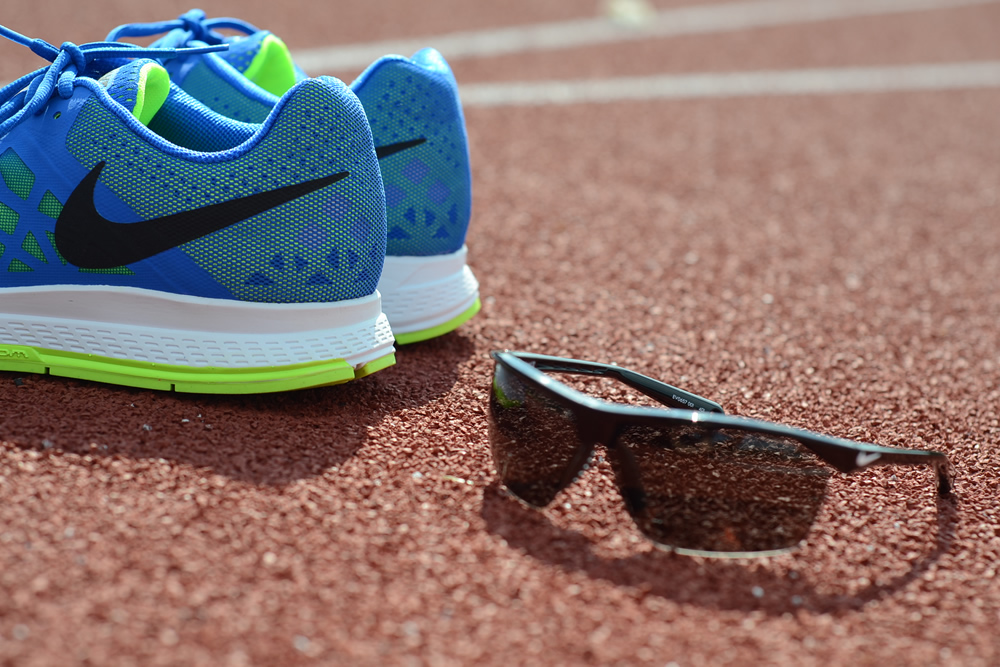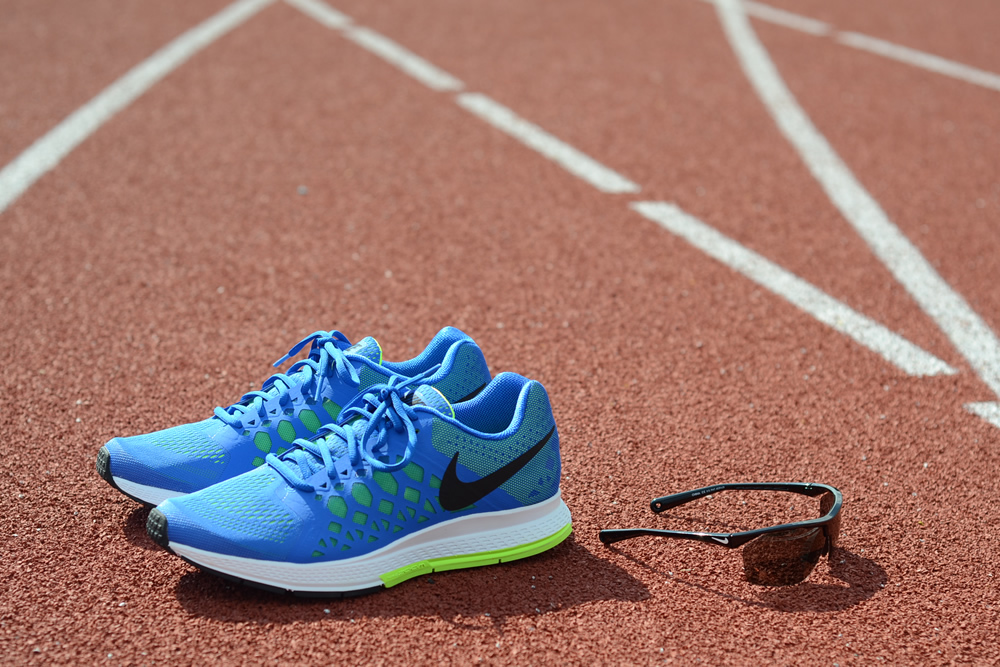 Nike Vision aims to offer up some of the best sports-centric sunglasses on the market. Aiming for the athlete and those with active lifestyles, Nike Vision delivers a wide range of styles, each designed for specific sports. You can opt for the Show-X2 XL frames which deliver the highest level of grip, stability and comfort while also providing an extra set of interchangeable lenses that infuse Nike Max Lens Technology for precise views at all angles. The Tailwind12's are great for running (shown above and below alongside the new Nike Air Zoom Pegasus 31) as they're super lightweight and are designed to reduce fogging. We got a chance to chat with Nike Vision designer Vincent Faivre d'Arcier as he gave us more insight into the brand, its mission, and what we can expect in the near future.
What's Nike Vision doing that really sets it apart from the other "active" eyewear lines out there?
Our athlete-driven design is our biggest differentiator. At Nike, we focus and innovate based on athlete needs, to help them perform better in their respective sports. Every detail is thought through from a functional point of view, as well as an aesthetic one. We strive for a premium look and feel. Our mission is to bring inspiration and innovation to every athlete in the world.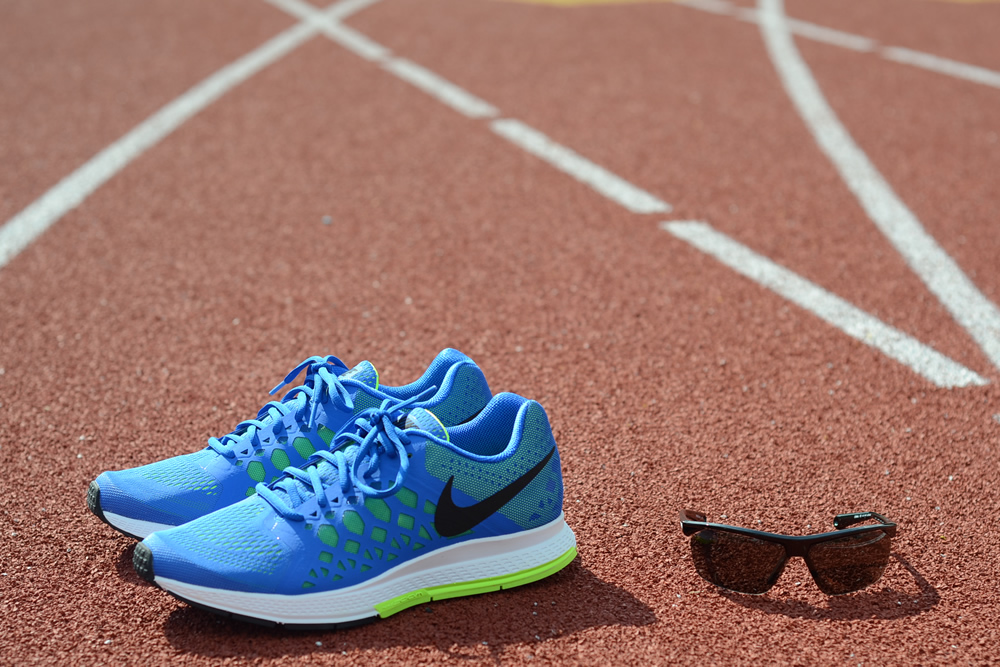 Any eyewear trends you see that will die in the next year?
There will probably be a shift in the way people perceive eyewear in a traditional sense. Like fashion trends, eyewear trends come and go. What sets eyewear apart, though, is that each style is very much a reflection of individual personality and taste – a little bit like a mask, if you will. It really depends on what looks good with each person's face shape, what style they prefer, and so on.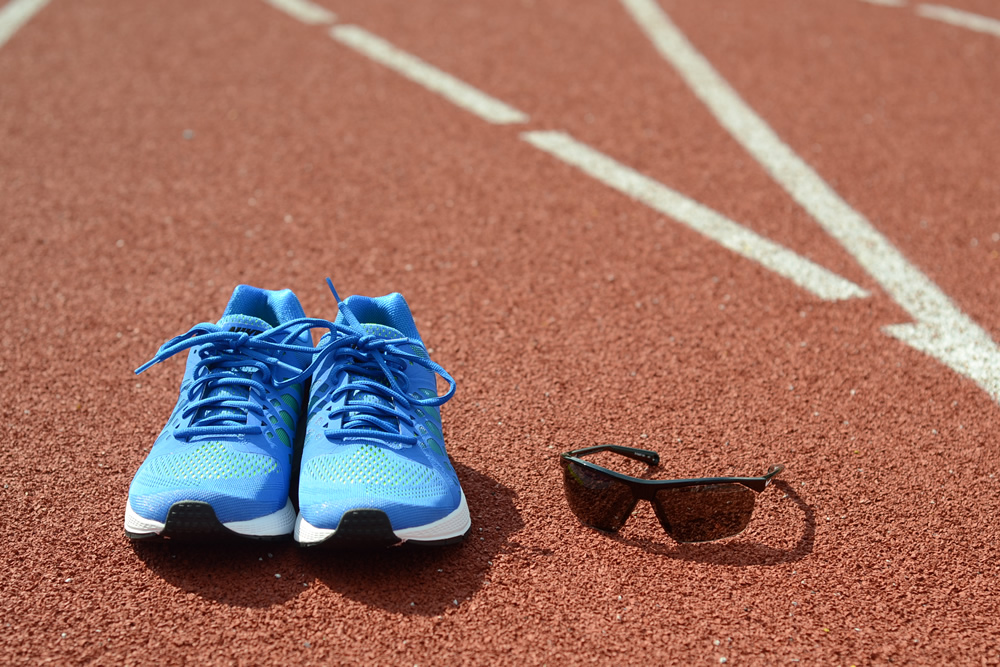 What's been the biggest driver of innovation for Nike Vision?
Helping athletes improve their performance is always paramount. Our aim is to help them be lighter, stronger and faster. We also focus on lenses adapted to the right environment — golf tint, outdoor tint, etc.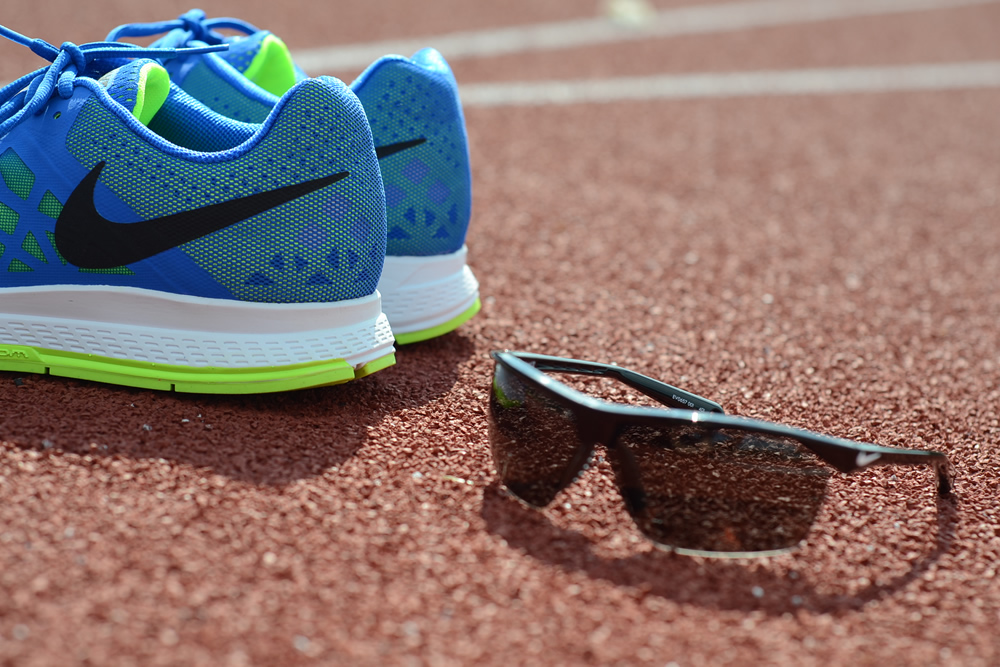 How long does it usually take for getting a design from sketch to market?
Three times as long as you would think! All joking aside, more or less two years, depending on the complexity of the project.
Give us a sneak peek into your design process.
The process normally begins with a meeting with our athletes. We discuss their specific needs, and supplement these through a design lens. From there we add certain details – these could be trend-related, or just for fun. There's a lot of trial and error. We go back and forth with our athletes to fine-tune every single detail.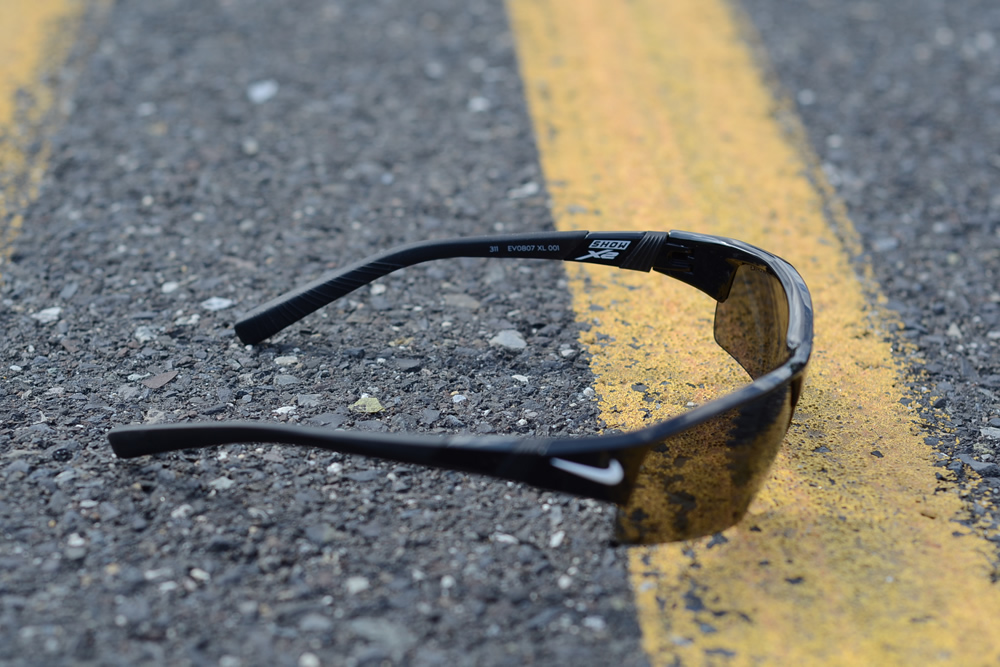 What can we expect in terms of eyewear styles in the next six months?
Expect lots of colors and state-of-the-art performance frames to hit shelves. We also have a sport-inspired release coming down the pipeline, as well as an innovative goggle line.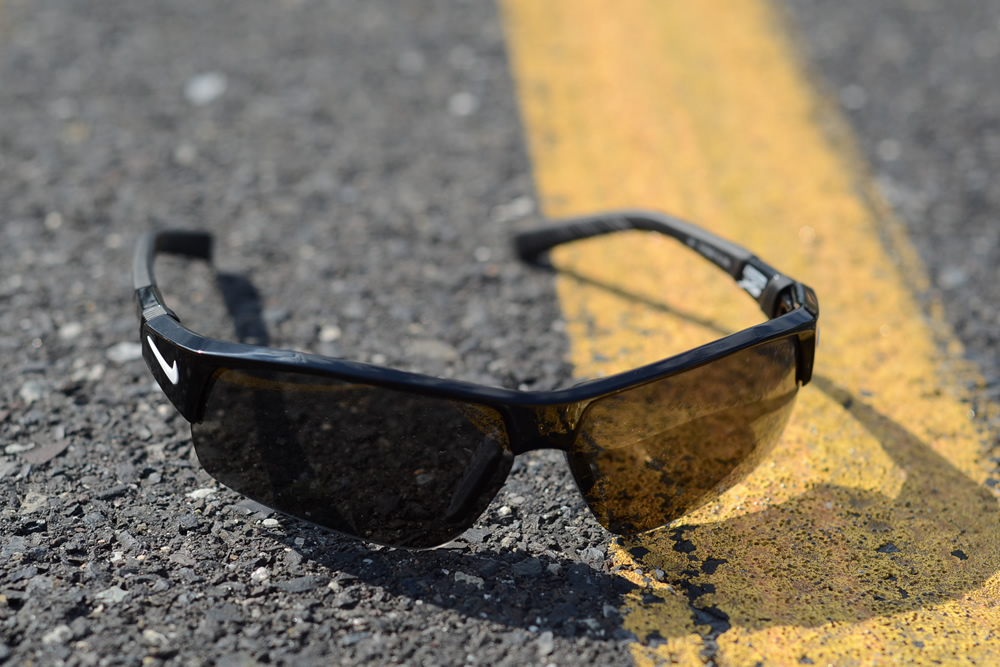 What's one sunglass style that every guy should invest in?
You can't go wrong with a solid, classic shape or an aviator. However, choose something that works for you individually.