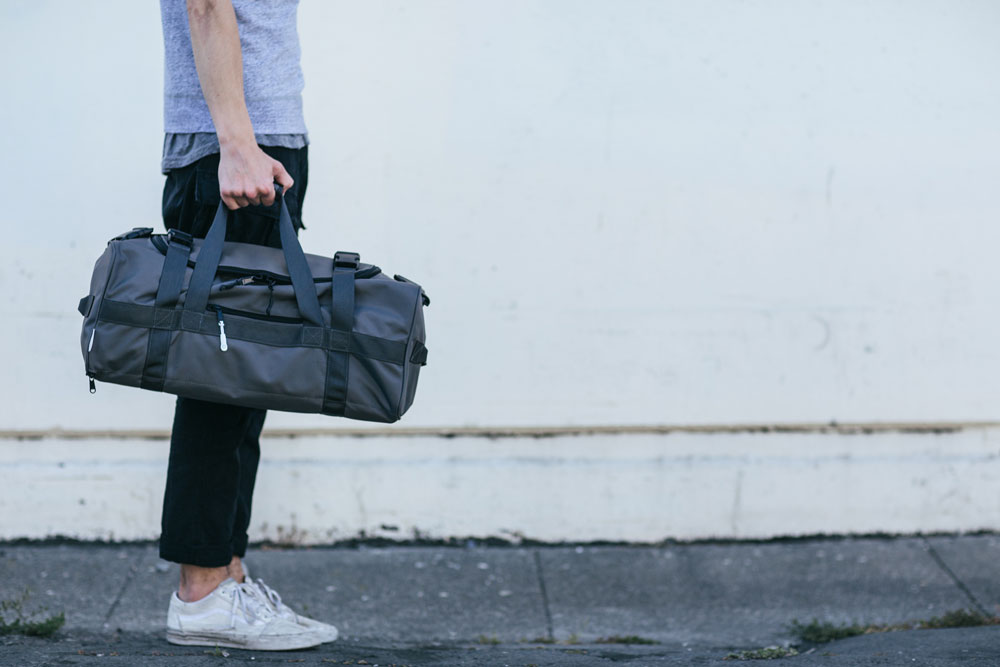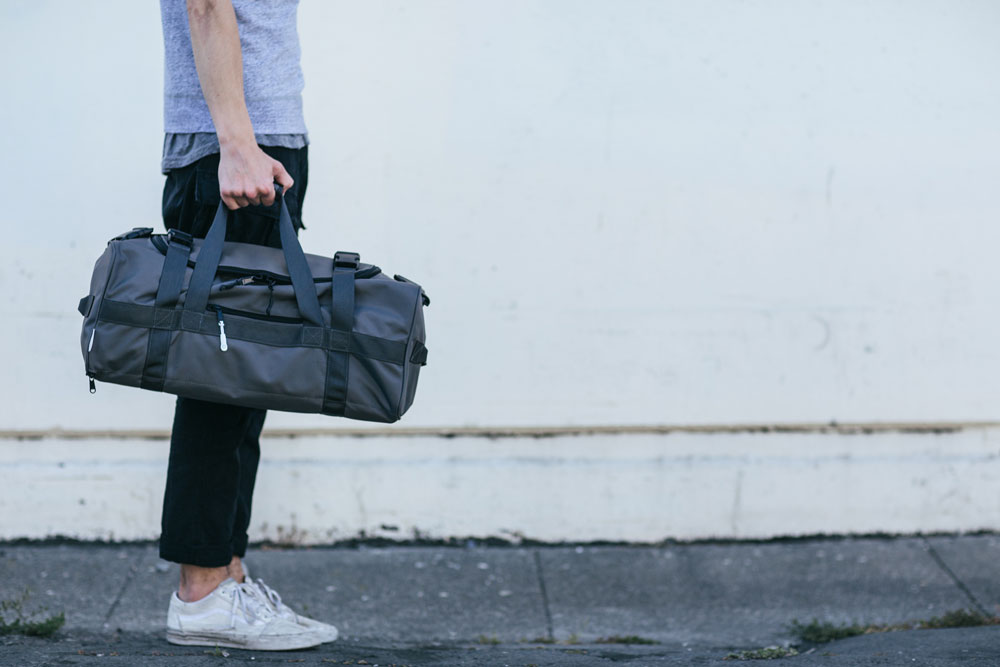 Road to (capsule) is a Por Homme exclusive, made possible by the good folks behind the (capsule) tradeshow, and of course, the person(s) being interviewed. We ask each designer a few questions that help to give us — as fans, readers, observers, whatever — a better understanding of what makes these gifted individuals tick. The questions are fairly uniform, but as you'll see, the answers are far from that. The (capsule) show invades Berlin July 8th and 9th, NY on July 21st and 22nd, and Vegas from August 18th to 20th, giving viewers first looks at Spring/Summer 2015 collections from the industry's most reputable men's labels.
Richard Liu founded DSPTCH in 2010, with a distinct goal to provide functional, affordable and aesthetically-pleasing accessories to the growing global market. They've done a tremendous job over the years and their fan base has grown exponentially because of it. Richard and team will be showing their latest products at the (capsule) show in Berlin as they look to further scale their international efforts. We got a chance to catch up with Richard this week as he was able to take some time out to talk about the DSPTCH brand and even give us a peek at what buyers and press can expect during their showing.
Why did you start DSPTCH?
I had begun the process a few years before DSPTCH came about of trying to find a creative endeavor as an escape from my non-creative desk job. I started getting more into photography and realized that there was an opportunity to improve on the camera strap, particularly some of the functionality that I thought was missing. I started out making it just for myself but received some encouragement to try it out on the market and the rest is history. I never really thought of it as a company in the beginning, so I cherish those earlier days when it was just in its infancy and my only job was to make an appealing product.
You've seen some tremendous growth over the last year or so. What do you think attracts folks to the brand?
I'd like to think that there is a multifaceted aspect to our products that allows us to appeal to various groups each with a different message. Some people are drawn to the functionality and durability while others are more appreciative of our design ethos. Those factors, coupled with our dedication to domestic manufacturing has not only opened a lot of opportunities for us, but given us a platform that is aligned with the type of products people want to buy nowadays.
DSPTCH has gone from being available exclusively through the dedicated online store to a ton of reputable shops worldwide. In what ways do you see the brand growing in 2014 and 2015?
We're very focused on expanding into international markets, given that our products are definitely designed more for urban populations. The growth of the global economy has given small brands like ours an opportunity to reach new audiences that we were never previously able to access. That idea is very exciting to me, being able to extend our reach without requiring the traditional vessels to do so.
How has the Bay Area influenced the brand and what it represents?
The Bay Area and San Francisco specifically has been a tremendous influence in the company, going as far as being a integral part of our product development. This area is known for being very quick in its adoption of technology and new ideas, so we definitely try to stay within those lines and think through what the various items and devices are that people are carrying on their daily commutes. The versatility of our product also comes from the live/work lifestyle that is prevalent in the area. It's not uncommon for people to bike from meeting to meeting and have to set up mobile workstations in between. It's something we're constantly thinking about.
Will (capsule) Berlin be the first time showing at a tradeshow?
No, we showed at Capsule in Las Vegas last year. This will be our first trade show outside of the US so we're excited to see how our products are going to be received.
What drew you to showing at (capsule), and what are you hoping to gain from this experience?
Capsule does a great job of curating its selection of brands and thinking through the experience for buyers on the floor. I used to attend these types of trade shows as a buyer and always preferred the atmosphere in Capsule. I'm hoping to gain a better understanding of the European market, more specifically the type of products that resonate with them. You can only do so much research by asking around and reading on the internet, so I'm looking to absorb as much of the culture as possible
What are some of the final preparations taking place for you and your team leading up to the trip out?
As always, we had a bit of a scramble to get the final samples in but we were fortunate to get everything in that we wanted to show. I'm looking forward to being able to show the line in its complete form.
You'll be debuting some new product, any details you can share?
We'll be debuting 2 new colors of our entire bag line here as well as 2 new bag styles that I'm personally very excited for. It's been about a year since we released our first bags so we've learned quite a bit since then. I think this presentation will be the culmination of our experience as well as a reflection of how we've grown as a company the past 4 years.
Following up on showing at (capsule), what else is in the works for DSPTCH?
The product we're showing here is actually slated for release this Fall/Holiday. Since we make non-seasonal products, it works better for us and our accounts to have them ready much closer to their public release. After these bags are out, we'll be looking to expand with more new colors and fabrics next year as well as expanding off our smaller bag styles.