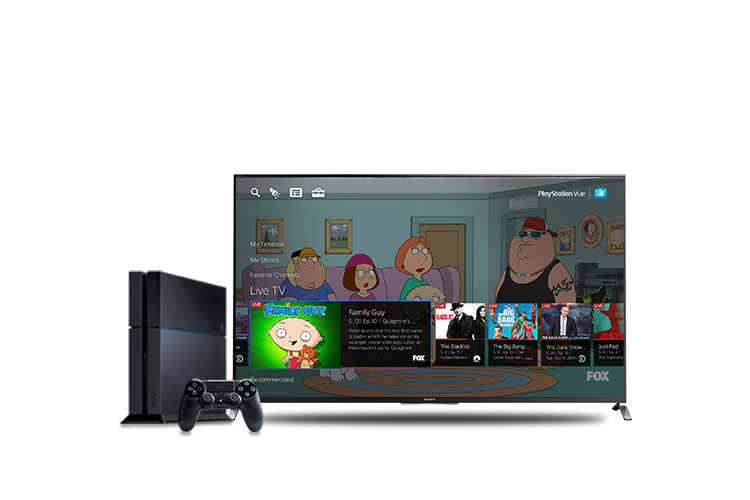 Now Live | Sony PlayStation Vue Streaming Service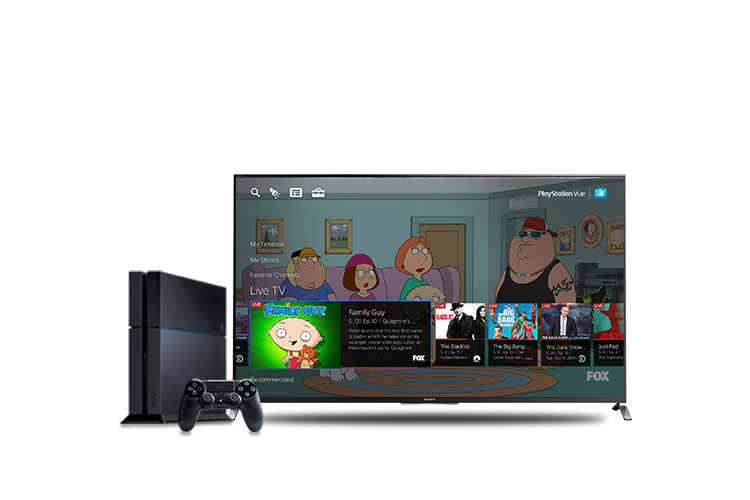 Sony's introduced their PlayStation Vue streaming service, a real way to cut the cord with your cable company and watch live TV through your PS3 or PS4. Though currently limited to New York, Philadelphia, and Chicago, Vue TV streaming service brings together an impressive list of partners that you can easily access for a monthly rate as low as $49.99. The entire Vue deal includes 85 channels from partners like CBS, Fox, NBC, Discovery, Scripps, Turner, Viacom and AMC. The entry level package gives you access to about 50 of them, including local channels like NBC, Fox, CBS as well as cable networks like TNT, TBS, USA, MTV, Animal Planet, BET, FX, and Comedy Central. AMC is coming next month, too. The $59.99 "Core" package is aimed at sports fan, giving users national sports networks BTN and the Golf Channel as well as regional sports networks like New York's YES and Comcast SportsNet in Chicago and Philadelphia. The $69.99 "Elite" package delivers some niche channels like MTV U, MTV Hits, Velocity, Boomerang, and others. What you'll see missing here is ABC, so that means no ESPN for now. Let's hope a deal's in the works because this void will be a deal breaker for many that are looking to ditch their cable provider completely. Regardless of the package, PlayStation Vue packs a lot of great features including the ability to tag your favorite shows and having it automatically saved to the cloud for up to 28 days with zero conflicts. You can favorite channels as well as they're front and center when Vue is fired up. If that's not enough, there's a ton of on-demand content and a great search tool to filter through everything that's on TV.
Sony PlayStation Vue is currently available in New York, Philadelphia, and Chicago, right through your PS3 or PS4.