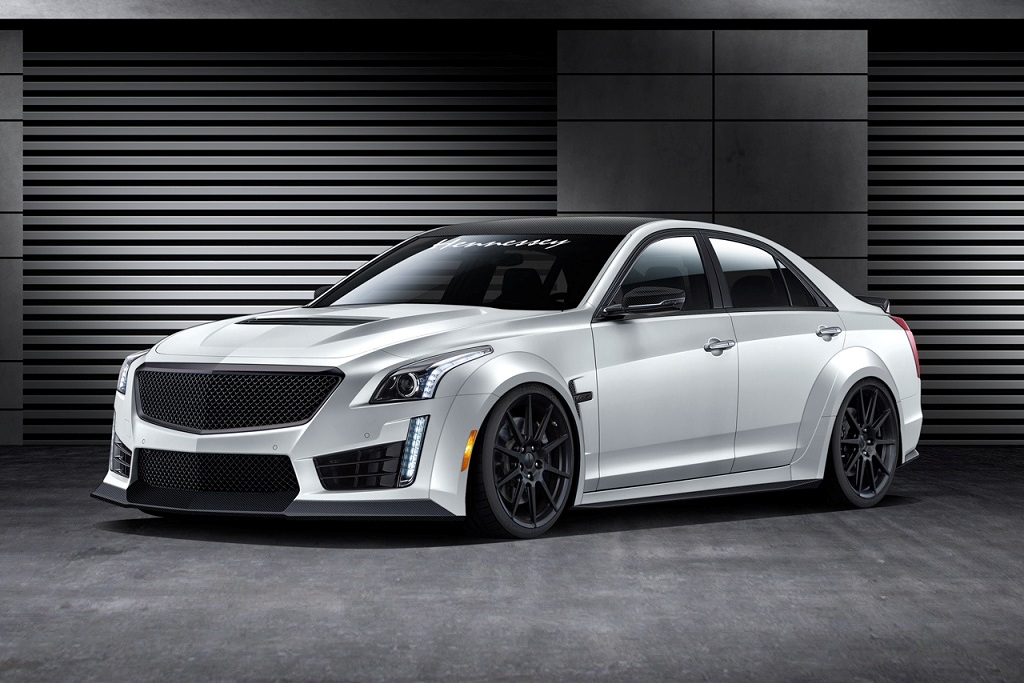 2016 Hennessey HPE1000 CTS-V Delivers 1000 Horsepower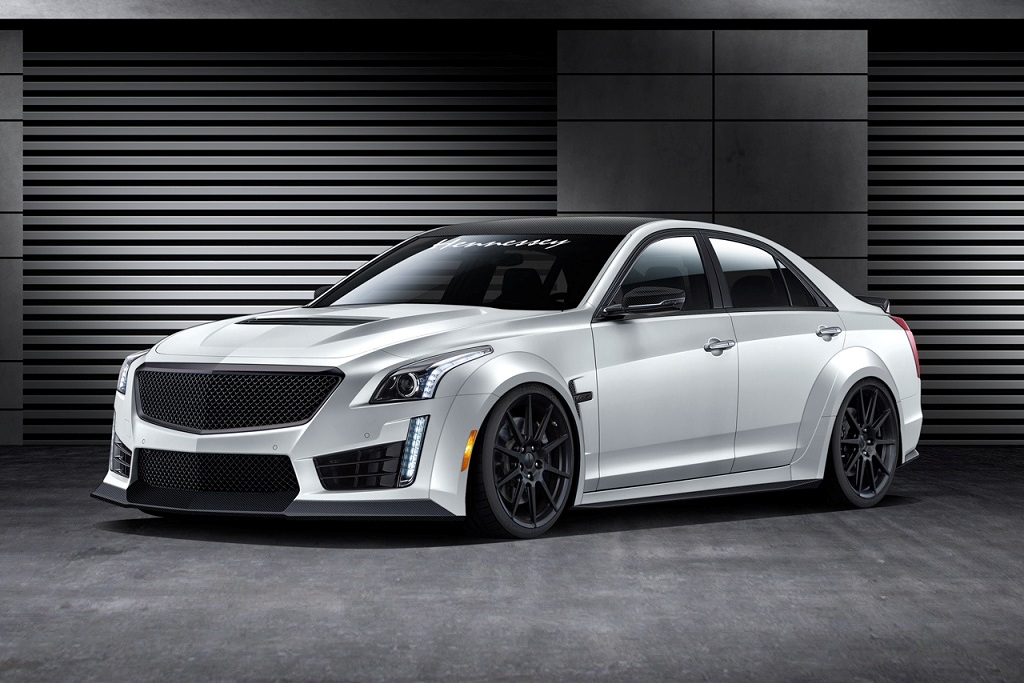 Hennessey Performance Engineering (or HPE) will create the Hennessey HPE1000 Twin Turbo CTS-V, the world's fastest 4-door sedan. The company wants to pick it up a notch from its current CTS-V which reaches a top speed of almost 200 miles per hour at 640 horsepower. The car will see a limited run with only 24 units available for purchase for the 2016 model which is powered by a 6.2 litre V8 engine. The supercharger will be removed for the upgrade and replaced with twin turbos for increased performance and power. HPE will also offer a full range of other upgrades such as larger wheels and tyres, carbon-ceramic brakes, a wider body upgrade and newly customized interiors.
The texas-based company founder John Hennessey is the man behind the upgrades which defy speed and performance records. He said, "I've owned and driven several Cadillac CTS-Vs over the past 5 years. I love the practicality and the ease of driving these cars every day. They are also a great platform from which we can create our own special 4-door supercar." The anticipated Twin Turbo CTS-V will have a top speed of about 240 miles per hour (386 km/h).