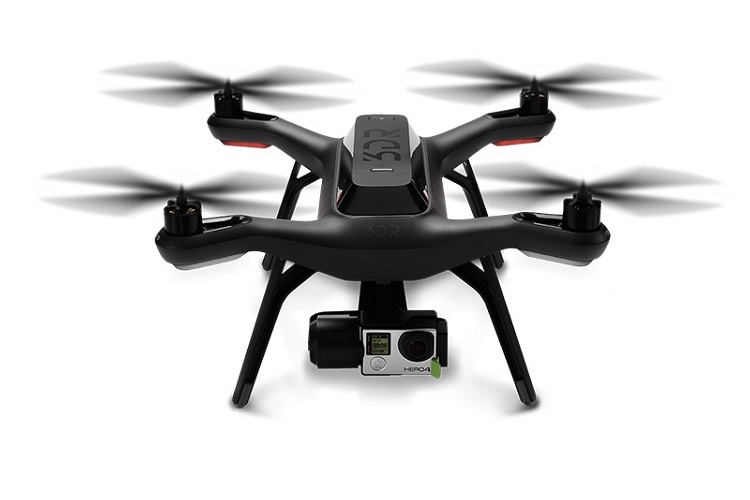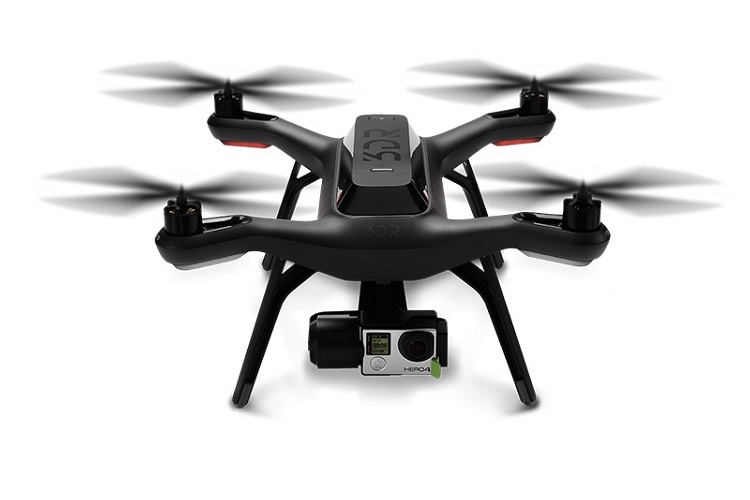 We're seeing more and more drones enter the market as users become hooked to flying them and taking awesome shots at the same time. The 3DR Solo drone is designed to fly out of the box, making it easier to get in on the craze if you haven't already. It also features helpful tools for rookie pilots such as a panic button on the controller which will stop the drone wherever it is and a flight simulator app that will help you learn how to fly the drone and avoid crashing your investment.  The sleek and stylish black finish makes the 3DR stick out amongst other drones. It is also the first drone made to work specifically with a GoPro and allowing you to control GoPro settings mid-flight.
The drone was designed and manufactured by 3D Robotics, a company co-founded by former WIRED editor-in-chief Chris Anderson. 3D Robotics has an open vision which is why the drone runs on open software allowing programmers to modify the hardware and software settings to come up with new apps, functions and tricks.
The 3DR will go on sale in May for $1,000 for the basic drone and $1,400 with the GoPro holding gimbal included.
[embedvideo id="SP3Dgr9S4pM" website="youtube"]