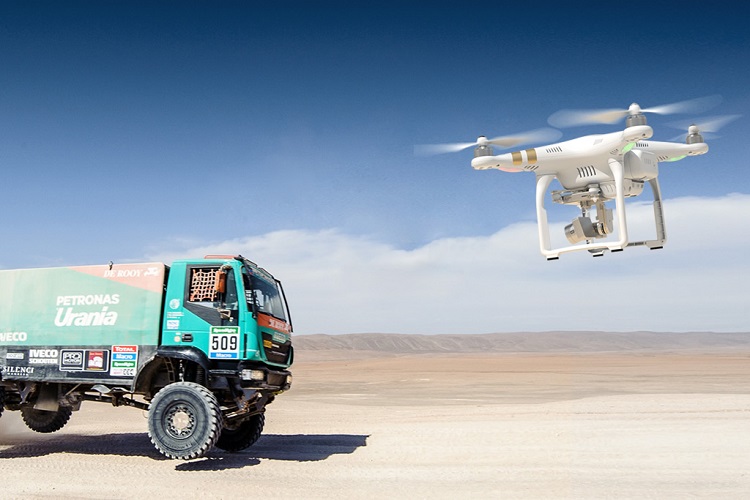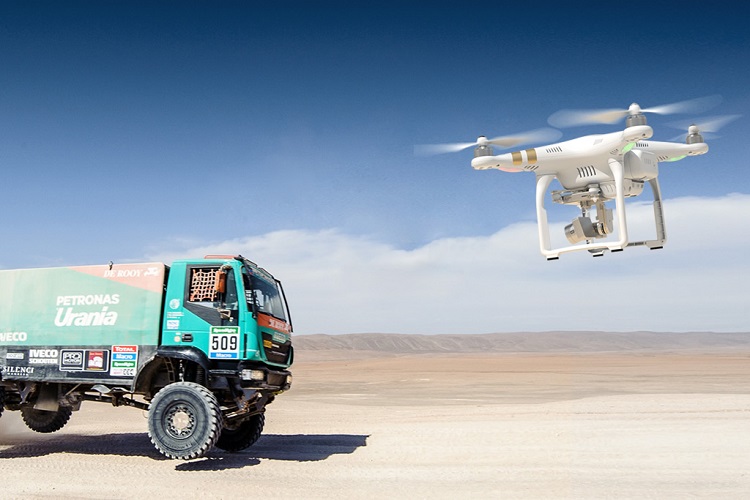 DJI has announced the new Phantom 3 drone featuring 4K recording. DJI has been one of the front-runners in bringing ready-to-fly quadcopters into the mainstream market. Now anyone can take smooth aerial video footage which was previously only possible for professional directors and film crew.
The new Phantom 3 drones each come with a built-in camera and gimbal (stabilizer) by default, in contrast to DJI's previous ranges which excluded the camera in the base models and have other enhanced features over their predecessors. The previously "Vision" branded range has been replaced by the 4K (30 fps)/12-megapixel camera "Professional" drone and the "Advanced"1080p (up to 60 fps)/12 megapixel model.  Only the Phantom 3 Professional and the Phantom 3 Advanced have been announced but DJI Director of Communications Michael Perry has hinted that there could be a third model released in the near future, likely one without a built-in camera but suitable for use with a third-party camera such as GoPro.
The new additions to the DJI family will be launched in upcoming weeks. The Phantom 3 Professional will retail at a tempting $1,250, the same debut price as the Phantom 2.  If you're willing to settle and can live without the 4K enhancement the Phantom 3 Advanced will sell for $1,000. But who really wants to settle?