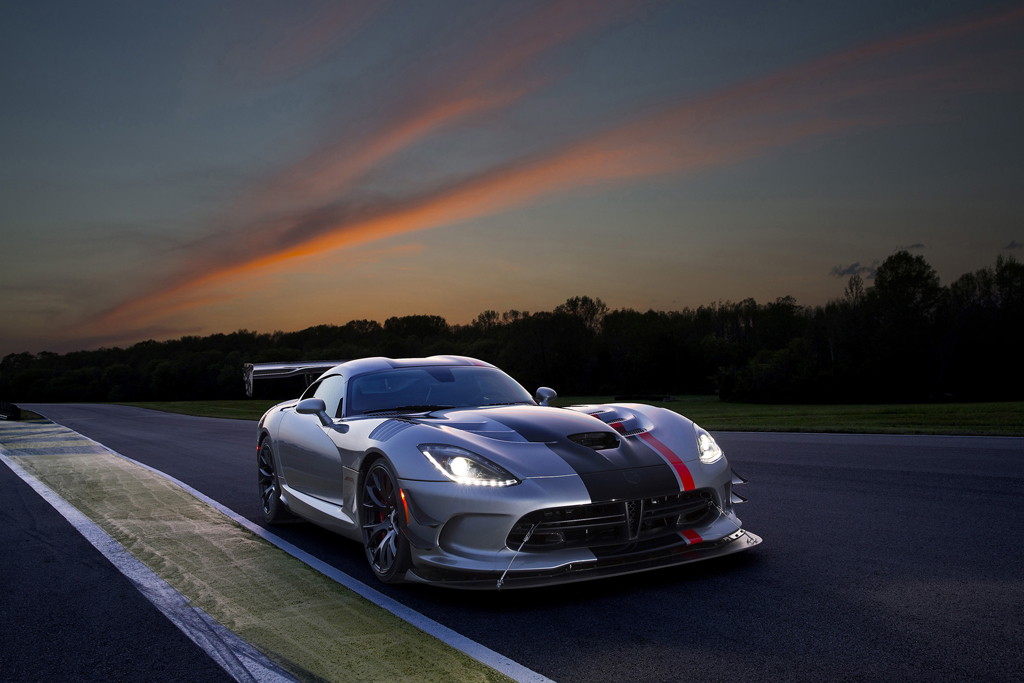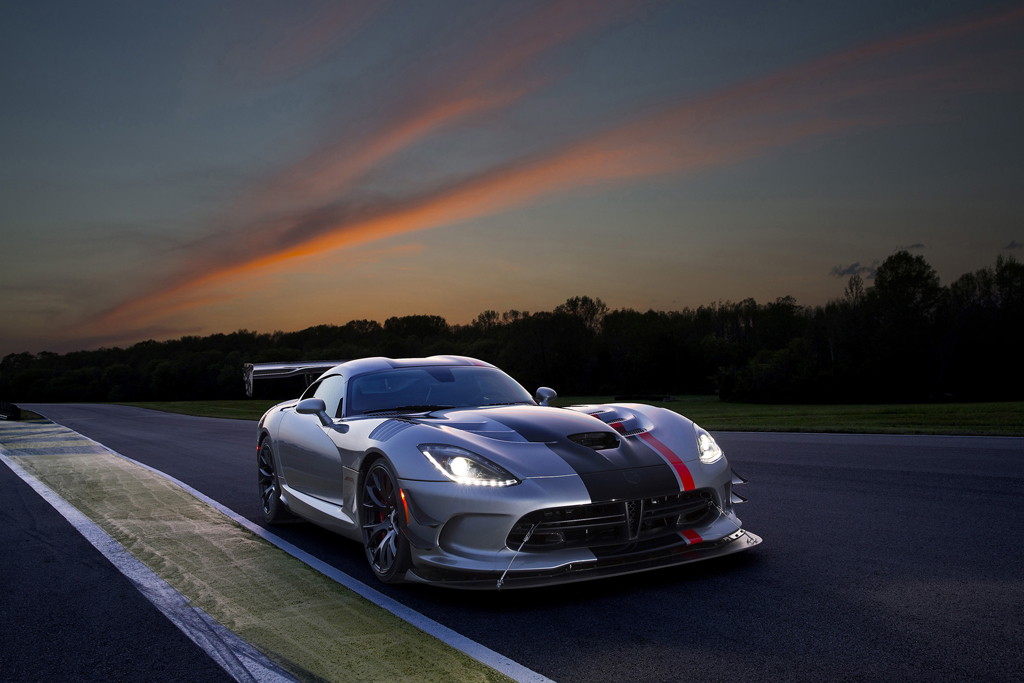 The Dodge Viper ACR is back, and the automaker is hailing it as the "ultimate American hand-built, street-legal race car." Dodge has left the engine pretty much alone. Like other Viper models, the 2016 Viper ACR comes with six-speed manual transmission and an 8.4-liter V10 engine that can generate 645 horsepower.
According to Dodge, the focus for the 2016 model was to increase aerodynamics and reduce weight. To that end, the new Viper will come with significant aerodynamic and suspension upgrades. The aero package is capable of producing almost a ton of downforce at a speed of 177 miles per hour. There's a rear diffuser, an adjustable, twin-element rear wing and new dive planes, an extendable front splitter and hood, most constructed of lighter-weight carbon fiber. New carbon ceramic brakes with six-piston calipers and high-performance Kumho Ecsta V270 tires, specifically designed for the 2016 Dodge Viper ACR, complete the package.
Inside, the new Viper boasts an Alcantara hand-crafted interior and a continuation of the focus on keeping the car lightweight. Thus drivers will get manual seats, a three-speaker audio system and lightweight carpet.
"The Viper has always been more of a street-legal race car than a track-capable street car," said Tim Kuniskis, president and CEO of Dodge Brand North America. "Our goal is to arm our enthusiasts with the ultimate Viper track car to dominate road courses around the world."
Dodge plans to begin production of the 2016 Viper ACR in the third quarter of this year.