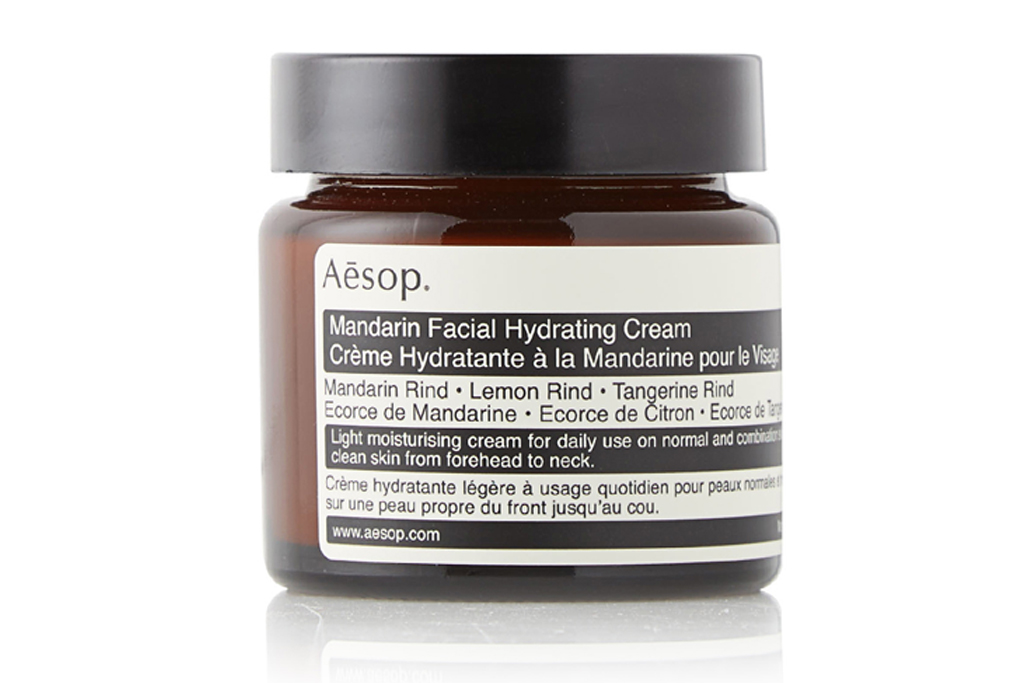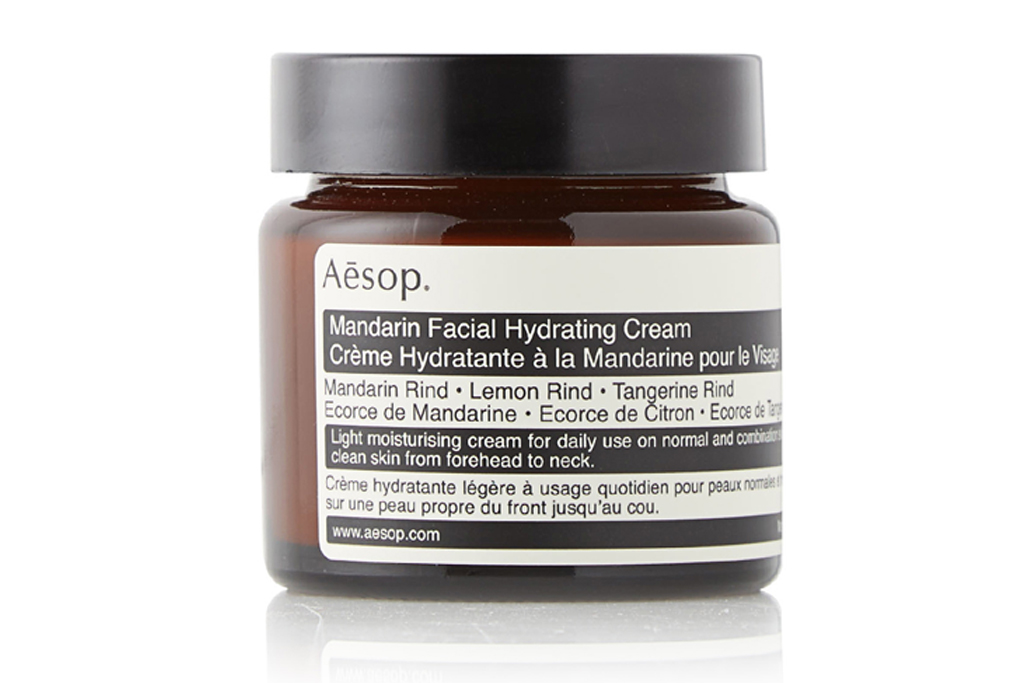 There's more to a daily men's moisturizer than just hydration, although that's obviously important. A moisturizer also needs to feel good. Which is why those oily lotions of old have been rapidly replaced with non-greasy, refreshing balms that feature natural ingredients. Like, for instance, the Mandarin Facial Hydrating Cream from Aussie grooming giant Aesop.
The mandarin here is mandarin orange oil, which is paired with lemon and tangerine oils to complete a citrus trifecta that promises to cool, tone and tighten your face. The cream is lightweight and rapidly absorbing, so your face won't feel like an oil slick after it's applied. If all goes well, your skin should feel hydrated and refreshed.
Remember, not all moisturizers suit all skin types. But Aesop has a track record that can't be beat. Arriving straight out of Melbourne in the eighties, it knows what a modern man's skin requires and uses natural ingredients to provide protection and relief.
Aesop's Mandarin Facial Hydrating Cream can be found online here.