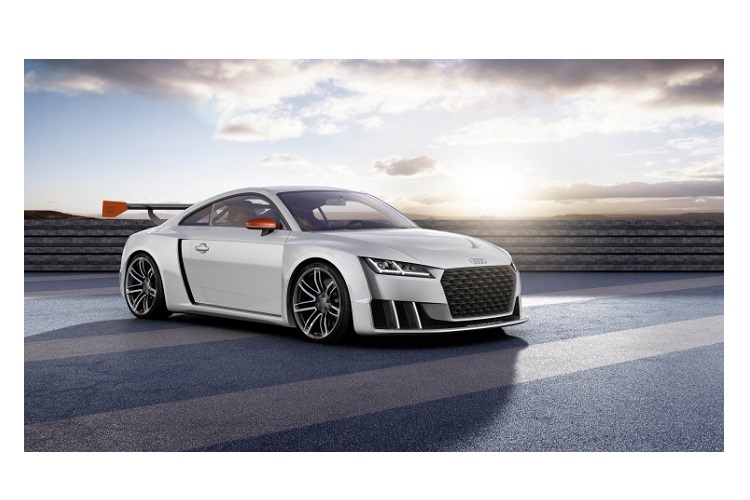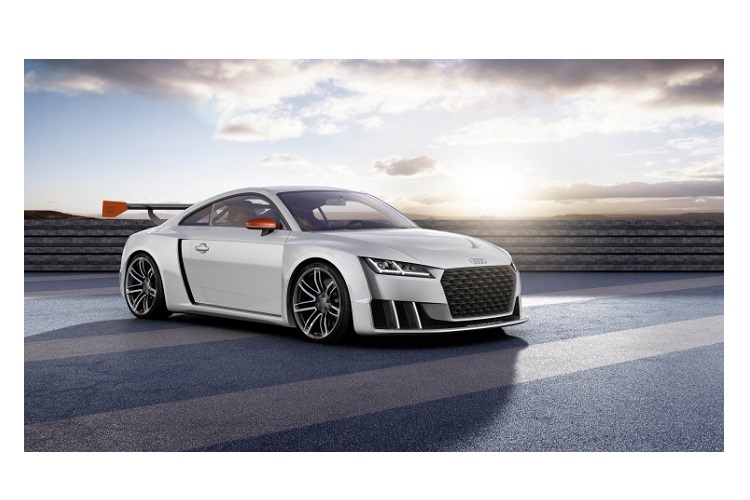 Audi has revealed the new Audi TT Clubsport Turbo concept car, an upgraded version of the TT with enhanced performance and design features. The car has a 2.5-liter inline-five engine with two electric turbochargers. As a result, it has 600 horsepower (at 441 kilowatts) and 479 pound-feet of torque, which push it from 0 to 62 mph in 3.6 seconds, achieving a top speed of 192 miles per hour. The electrically driven compressor enables the TT to cover up to 52.5 feet in the first 2.5 seconds, which is 9.7 feet further than comparable cars in its range. It has a six-speed manual transmission and four-wheel drive.
The lightweight design has resulted in a vehicle that weighs just 3,078 pounds. The car's fenders are open at the front and rear so that the car's slipstream flows through them to cool the brakes. The single frame grille and large air inlets have also been optimized for air to move throughout the car. The interior design is ideal for sports drivers and the manually adjustable wing on the rear is a signature feature of the Audi Sport TT Cup.
The Audi TT Clubsport Turbo will be on show at the Wörthersee Tour in the Austrian town of Reifnitz from the 13th to 16th of May.