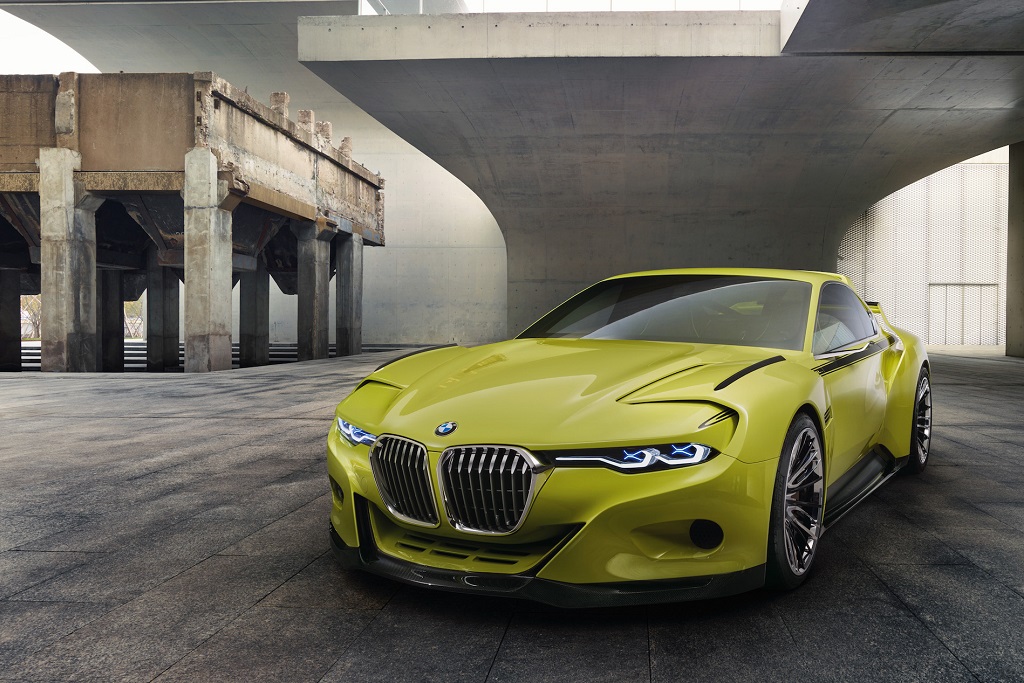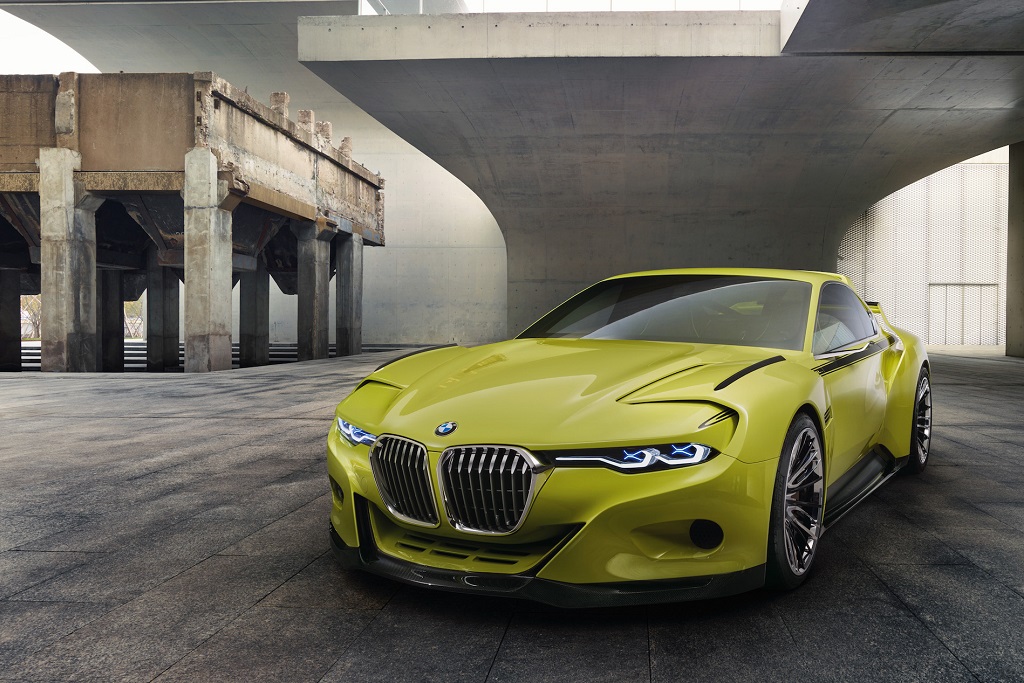 Earlier on we got a first look at the BMW 3.0 CSL Hommage. Now BMW has fully unveiled the new car and its features.
CSL is an acronym for 'coupe, sport, lightweight' and that is exactly what makes up this car. Its bonnet, boot and wings are made of aluminum, and the windows are comprised of plexiglass making the tribute to the 1970s CSL lighter and more aerodynamic than ever. Air flow is optimized by wings over the rear wheels, a large rear spoiler which increases the downforce on the driven rear axle, and a front air deflector placed to vent the engine compartment. Small rear-view cameras help to reduce the aerodynamic drag.  The Air Curtain and Air Breather systems also ensure optimum ventilation in the wheel housings.
The attention to detail in the front end, rear, top, shoulderline and sides has resulted in pure elegance.  Additionally, the racecar-inspired interior is made of high quality materials which bring together the minimalistic design.
The vehicle comes in the original Golf Yellow color of its predecessor.  View the gallery below for a closer look.