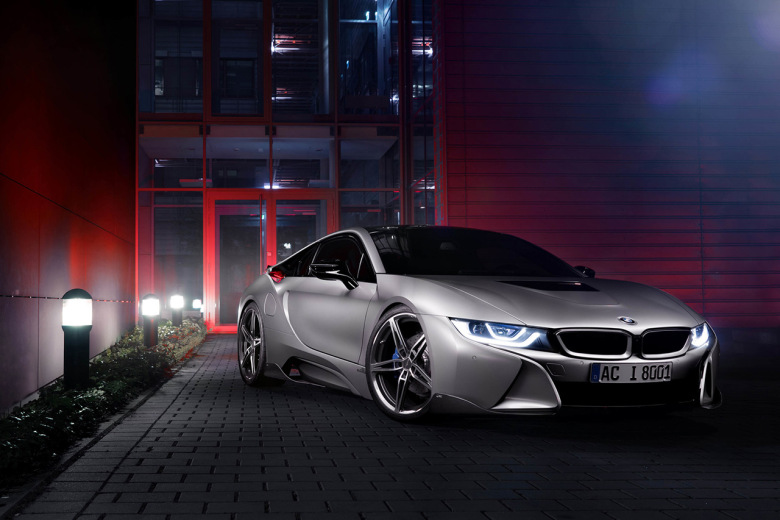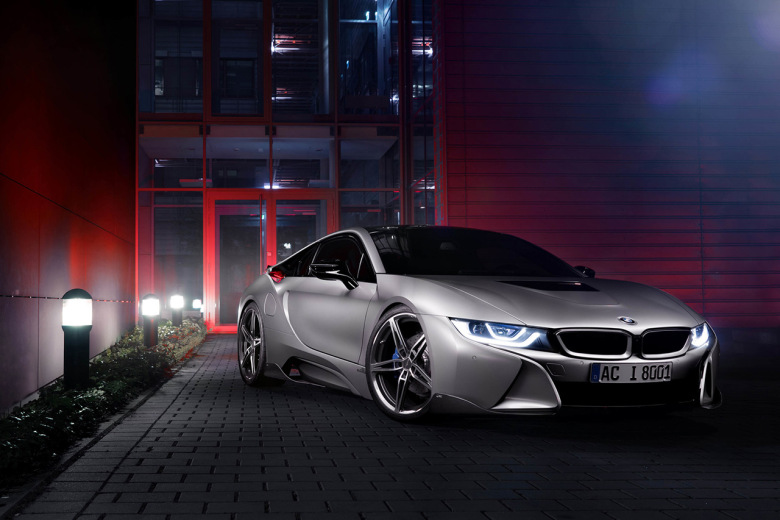 AC Schnitzer unveils its stylish BMW i8. Enhancements by the German automobile tuning company include minimalistic elements which reinforce the car's lightweight design and emphasize efficiency, whilst retaining he car's original sporty and aerodynamic look.
The hybrid car has low carbon emissions and a low fuel consumption, in line with the green trend which is set to be the future of the automobile industry.  The lowered body allows a balance between the car's powerful fuel engine and the electric motor, which is essential to optimum performance.The modified BMW i8 features carbon elements along the front spoiler, a 21-inch AC1 forged alloy wheelset, side skirts, and a rear wing.  The interior has an aluminum pedal set and velour floor mats.
Take a look at AC Schnitzer's website to find out more on this and other projects.