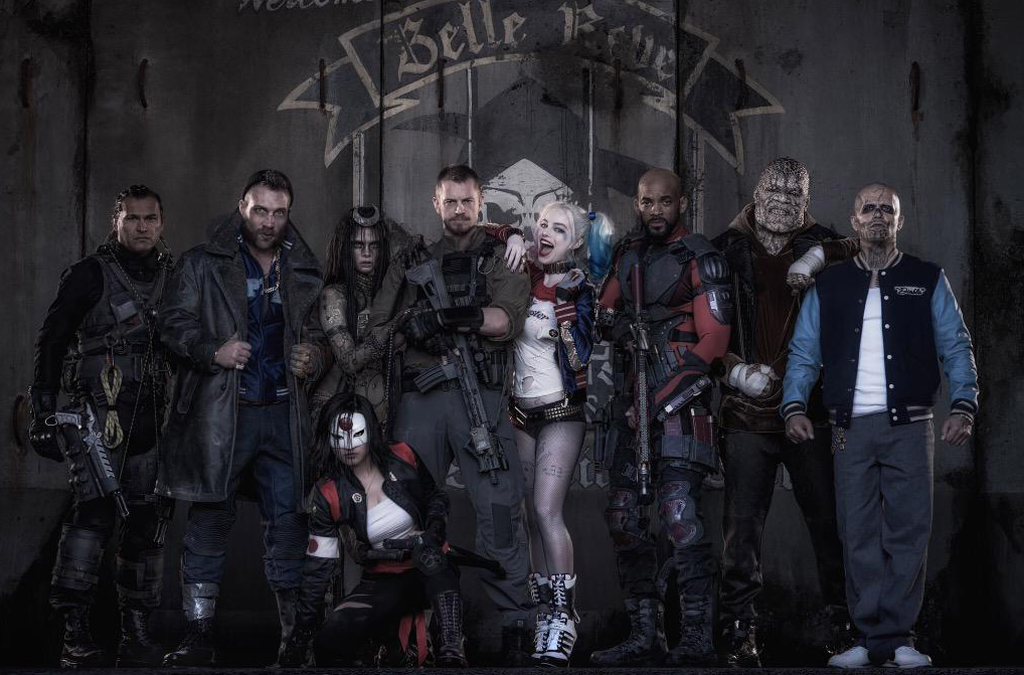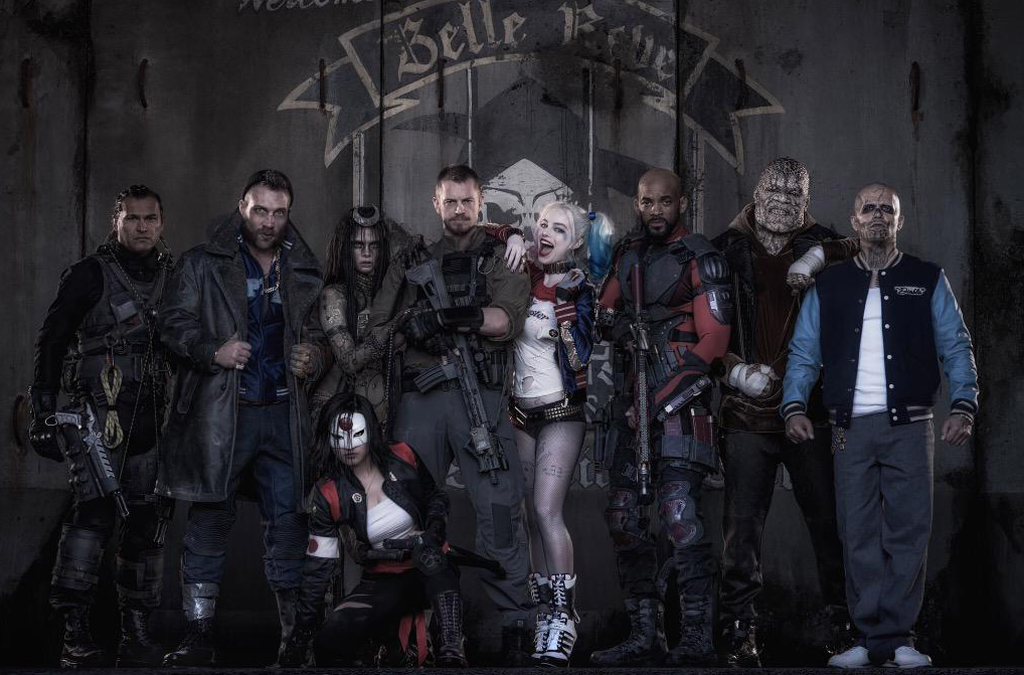 Last week, it was Jared Leto as the Joker. This week, "Suicide Squad" director David Ayer gives the world a look at the rest of the movie's cast of villains in full costume. The motley crew includes Will Smith, third from right, as Deadshot, Margot Robbie, standing to his left, as Harley Quinn, and Joel Kinnaman, to her left, as Rick Flagg.
The rest of the cast includes, from left, Adam Beach, Jai Courtney, Karen Fukuhara, Cara Delevingne, Adewale Akinnuoye-Agbaje and Jay Hernandez. Not pictured are cast members Viola Davis, Scott Eastwood and Leto's Joker.
Based on the DC Comic, "Suicide Squad" follows a group of supervillains granted freedom by a secret government agency if they complete a dangerous black ops mission. You can think of the Suicide Squad as the anti-Avengers, which is probably why Ayer tweeted the photo the same weekend Marvel's "Avengers: Age of Ultron" stormed into theaters to the tune of $188 million. It can be assumed he was trying to steal a little bit of Thor's thunder.
"Suicide Squad," which is still in production, won't be in theaters until next summer. Expect more hype — and well-timed photo releases from Ayer — the closer we get to the movie's release date.