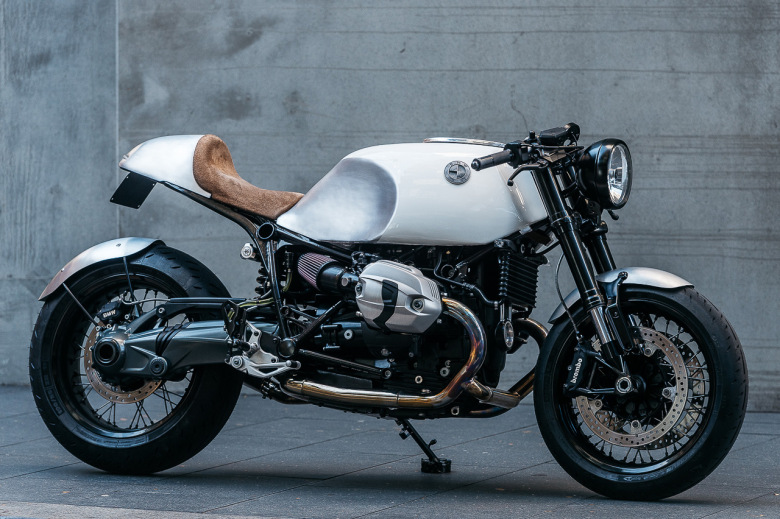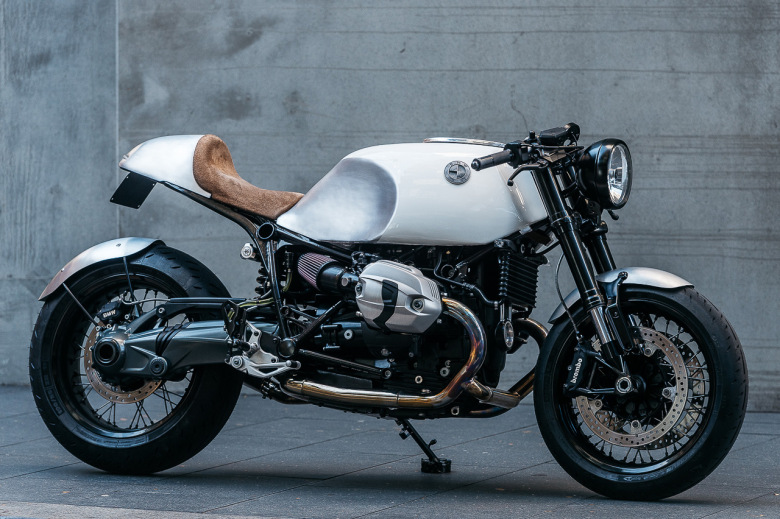 Deus Ex Machina has revealed its interpretation of the BMW Motorrad R nineT and named it after the famous 'Heinrich Maneuver'. It looks awesome, true to what we've come to expect from the custom motorcycle design company.
Deus has created a perfect balance between form and function with the hand-fabricated alloy tank scafolded on an internal maze of alloy channels to offset an increased fuel load, and a top box which contains the ignition and fuel filler. The rear wheel can put out 110 horsepower, an increase of 6 horsepower over the original BMW bike. Other design features include a kangaroo suede seat, a gloss white livery on which the bespoke BMW and Deus alternator cover badges have been placed, and an adjusted riding position achieved by positioning the foot pegs and Motogadget dash controls slightly to the rear.
The café racer-inspired bike is Deus's way of celebrating BMW's history in the motorcycle industry. Visit DeusCustoms.com for more details and photographs.