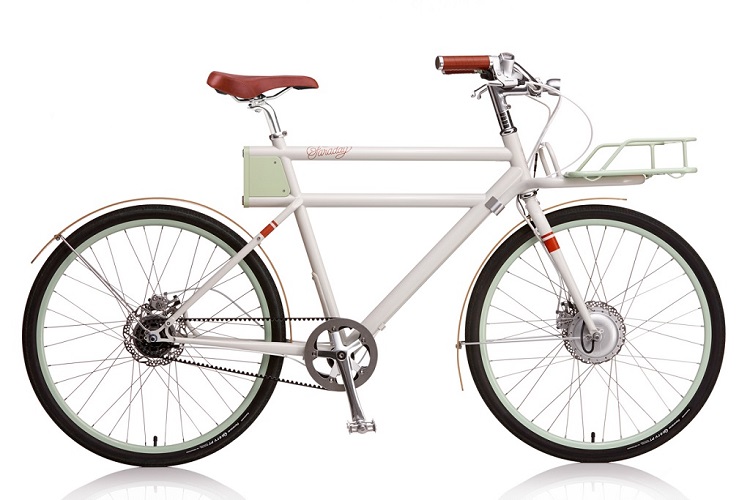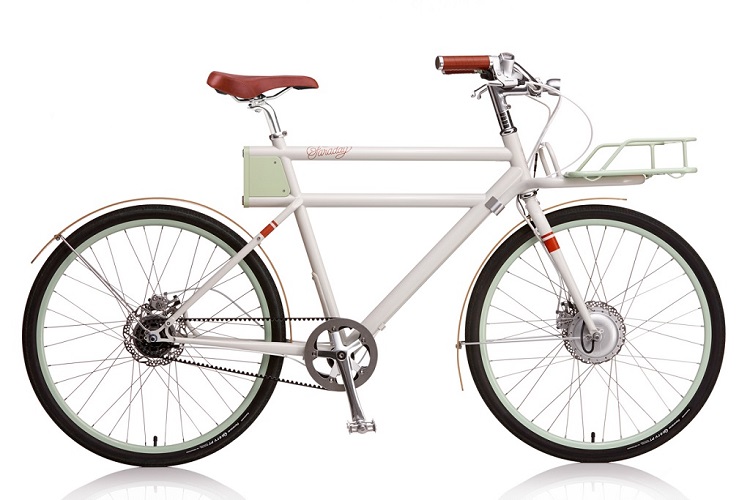 If you're looking for a commuter bike with a retro design and modern technological features, the Faraday Porteur may be the bike for you. The bike was first revealed as a concept a few years ago and has now been released for sale to the public.
The Faraday Porteur is an eight-speed electric bicycle that you can charge easily by plugging in to a standard outlet and it takes only three hours to fully charge the bike. A button on the handlebar activates 'Boost Mode', which turns on pedal assist to help you climb steep hills. The custom 240Wh battery will take you up to 20 miles with full pedal-assist. The bike only weighs 39 pounds so it is light enough to take with you on the bus or carry up a flight of stairs. A front rack allows you to carry around a light load and the bicycle also comes with integrated LED lights for night riding. Bamboo fenders will protect you from moisture on the road, so you arrive at your destination looking as good as you did when you got on the bike.
Take a look at the Faraday website for more details.