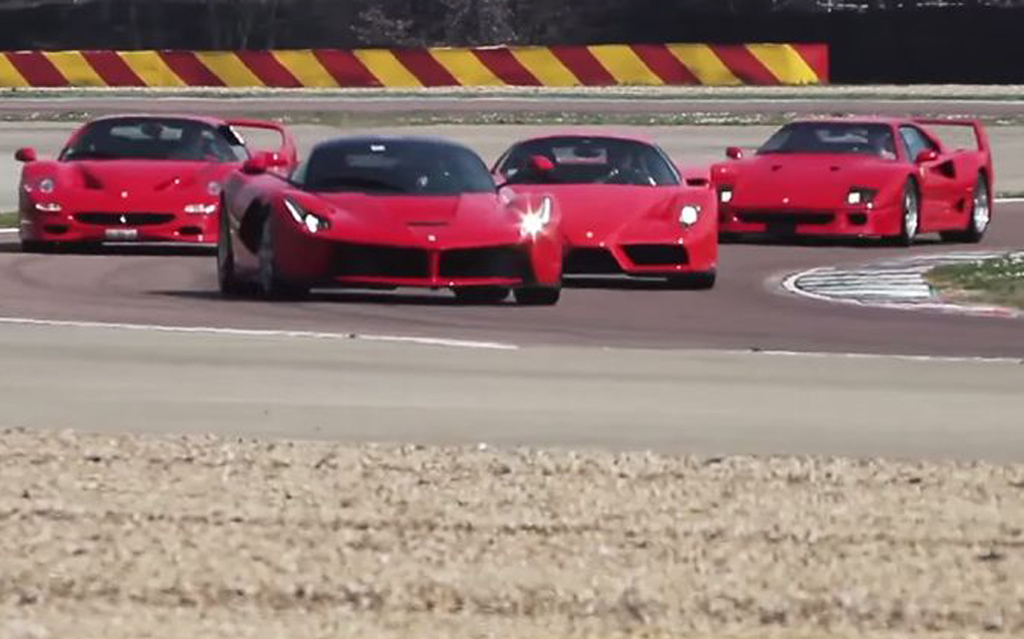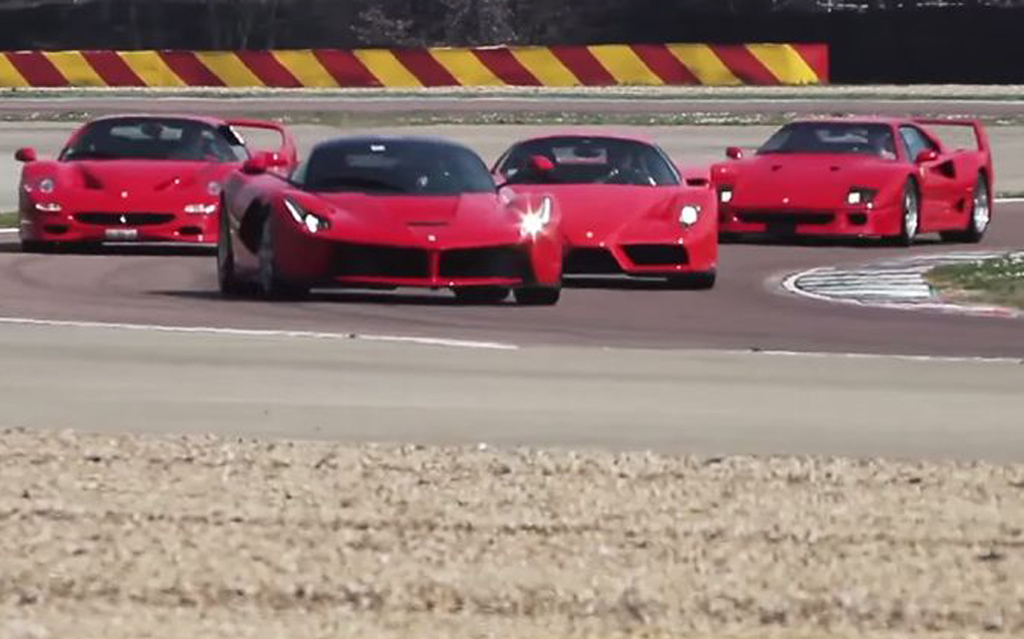 If there's anyone qualified enough to guide four Ferraris around the storied track at Fiorano, it would be Dario Benuzzi, the legendary Ferrari test driver. He is, after all, the man who spent decades putting Ferraris through their paces at that same track during their design and development. Recently, Benuzzi was able to take four milestone Ferrari models — the Ferrari F40, the Ferrari F50, the Ferrari Enzo and the Ferrari LaFerrari, the automaker's first hybrid — onto the track at Fiorano. The resulting video is part action movie, part breakneck race down memory lane and part Ferrari history lesson.
In the video, viewers get to see all four Ferraris in action individually and, at the end, streaking across the track together. We also get plunked down in the passenger seat as Benuzzi expertly guides each car around Fiorano's hairpin turns.
"Fantastica," he says at one point. That sums it up beautifully.
[embedvideo id="AR3BHzNWJI8″ website="youtube"]