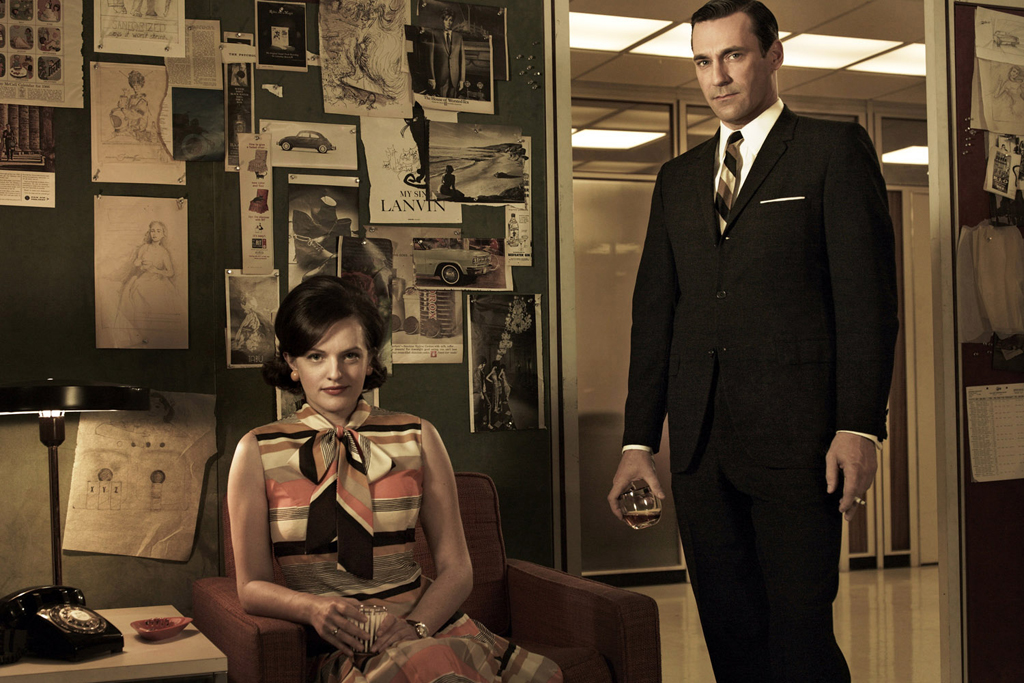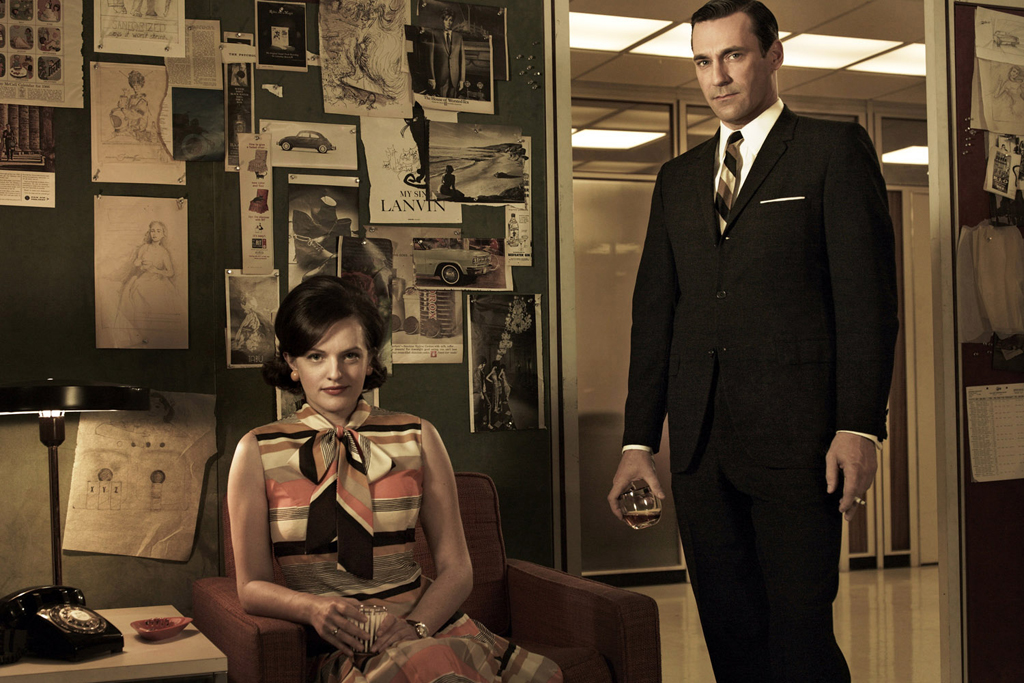 It might be a man's world in the 1960s advertising firms seen on "Mad Men," but behind the scenes it's a different story. Sure, the hit AMC drama was created by a man — Matt Weiner — but the 11-person writing staff features five women, including head writer and co-executive producer Semi Challas. To mark the show's final episode, Fortune conducted an in-depth interview with the women behind "Mad Men" — Challas and fellow scribes Janet Leahy, Lisa Albert, Carly Wray and Erin Levy.
All of the women acknowledge the gender disparity among Hollywood writers, producers and directors. "It's a tough, tough business," Leahy says.
For his part, Weiner has gone on the record as saying he didn't hire them because they were women but because he thought they were great writers. "I just picked the people I liked," he said during a recent panel in New York.
The writers say Weiner encouraged them to seek inspiration from their personal lives, leading Wray to pitch a few stories about her days as an office assistant in the 1980s. "The show takes place in the 1960s, but so much is about today. It's just a lens through which you're seeing these stories happen every day in everybody's lives."
The final episode of "Mad Men" will air on Sunday. For the complete Fortune article about the show's women writers, go to Fortune.com.