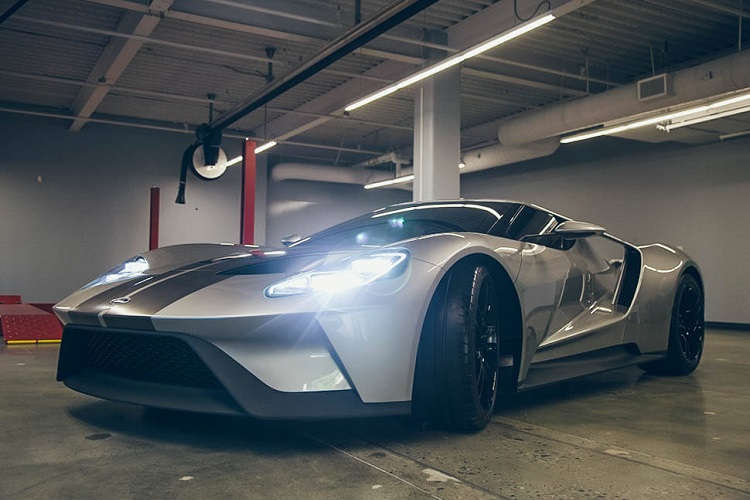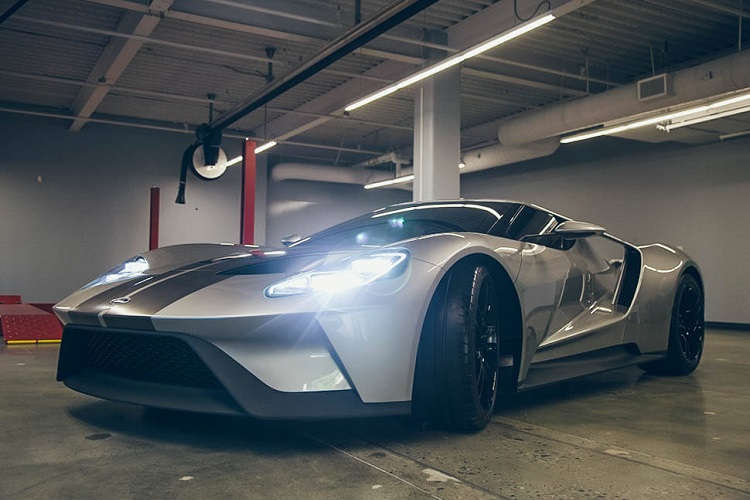 After a decade of waiting, it's about time that Ford released the next generation Ford GT. The new GT is miles ahead of the 2005 model, which only featured ABS and an operatic V8 boast. It comes with a turbocharged engine, refined aerodynamics, and 28 processors which generate 200MB of data each second. The twin-turbo 3.5-liter ecoBoost V6 engine produces over 600 horsepower. "The GT, for us, is the culmination of a decade's worth of work", said Mark Fields (Ford's new CEO). "It is a showcase for a lot of the technologies we've been developing."
The GT legacy dates back to the 1960s when Henry Ford II developed the Ford GT40 racer, which stunned audiences and competitors on the racetrack. In 2005, the car received a retro-modern revamp with an elegant and minimalistic design. True to its racing heritage, the new GT is already winning races in the Yudor United Sportscar Championships.
Our friends at Gear Patrol got up close with the 2015 Ford GT and the video and gallery can be seen below.
[embedvideo id="VYk8rp0P8b4″ website="youtube"]