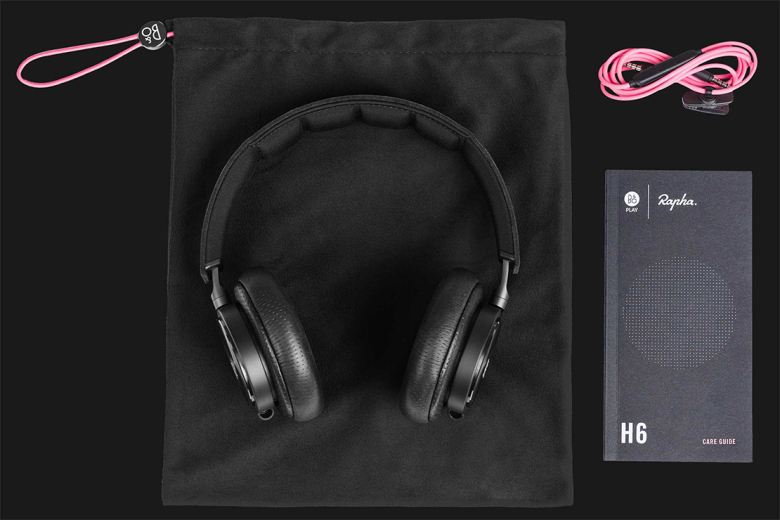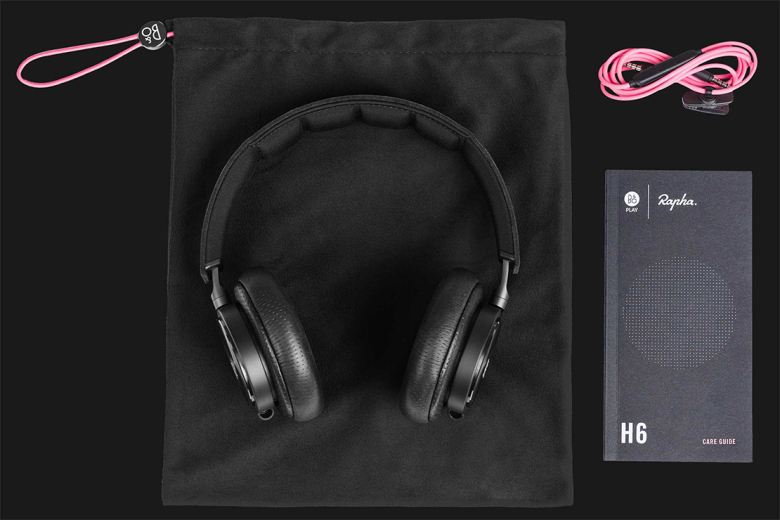 Rapha has partnered with Bang & Olufsen's B&O PLAY to create a headphone system designed for cyclists.
The H6 headphones were crafted from Rapha's selection of quality materials, including pure African hair sheep leather for the ear pads, sueded material at the headband, and the signature pink inline in the remote/microphone cord. The stylish headphones were designed for durability and quality, so you can listen to your favorites in high quality audio on many rides.
Although created for riders, the headphones can be tuned for travelling, running or other workouts. Riding and listening to headphones is illegal in many areas so make sure you know the rules before taking off.  If that is the case, there are stationary bikes as an alternative, but we feel that is not quite what Rapha and B&O PLAY had in mind.
Take a closer look in the gallery below. The Rapha x B&O PLAY H6 Headphones are now available for purchase at the B&O PLAY website.