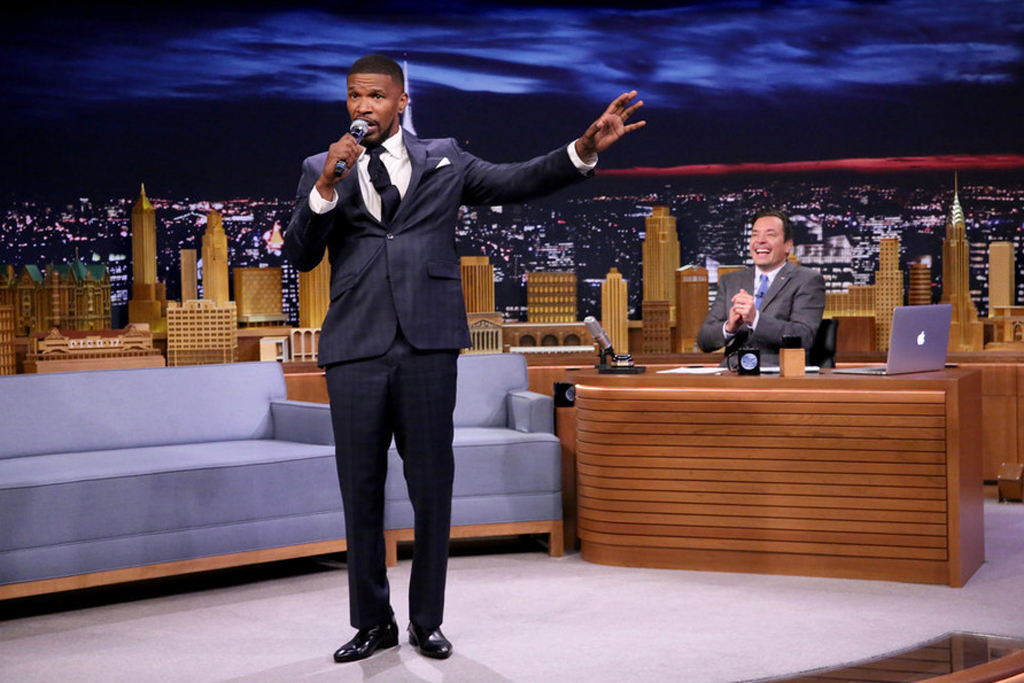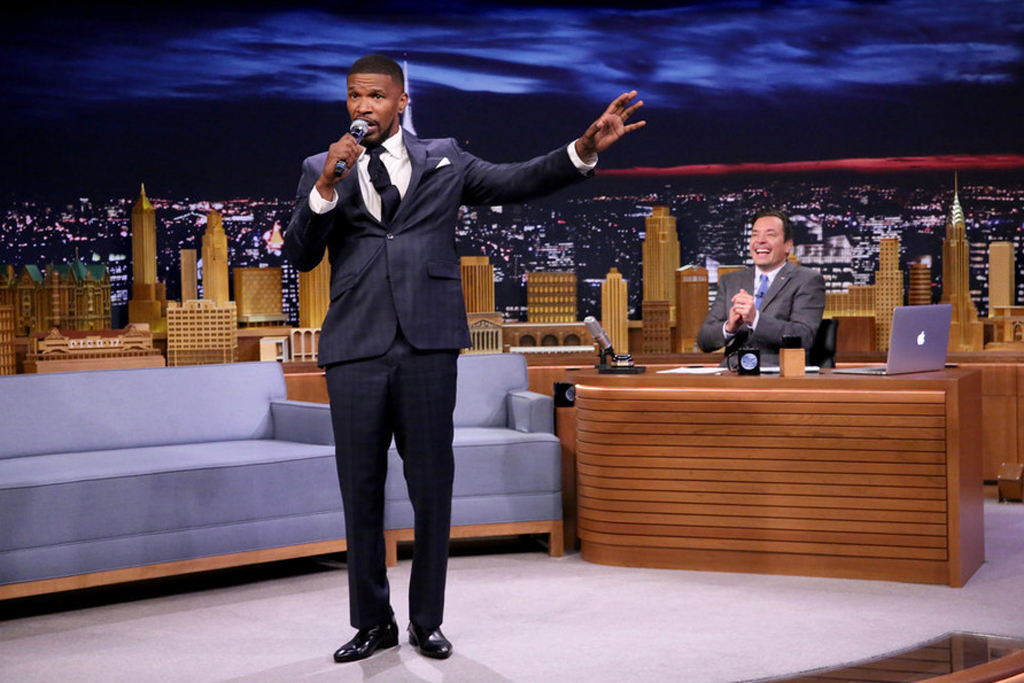 We all know Jamie Foxx can sing. We also know he's great at impersonations. He did both masterfully in the movie "Ray," earning himself a Best Actor Oscar for channeling the legendary Ray Charles. So it's no surprise the multi-talented star has other musical impersonations up his sleeve, and he trotted them out for Jimmy Fallon Tuesday night on "The Tonight Show."
Fallon challenged Foxx to a game of "Wheel of Impressions," which required them to bust out impressions of stars singing well-known ditties. Foxx kicked things off by performing "Hakuna Matata" from "The Lion King" as Rolling Stones legend Mick Jagger. But he soon upped his game tenfold with his impersonations of laid-back crooner John Legend singing the Toys R Us theme and "Dreamgirls" co-star Jennifer Hudson tackling "On Top of Spaghetti." The impressions brought Fallon and his studio audience to their feet.
For Foxx's impressions, along with some of Fallon's, check out the video.
[embedvideo id="dGidYBqBHVw" website="youtube"]