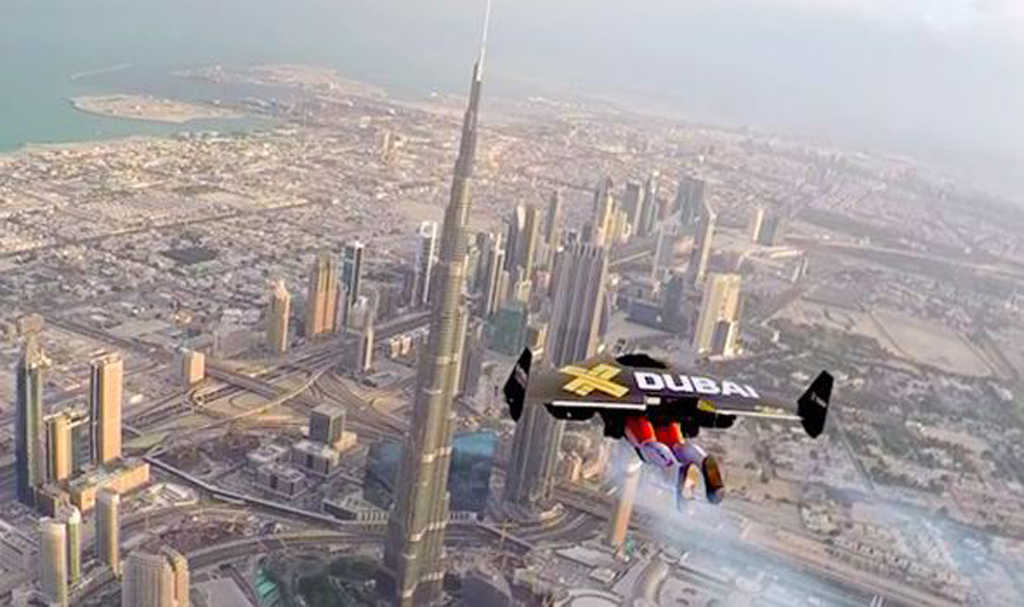 Jetman Yves Rossy Jetpacks Over Dubai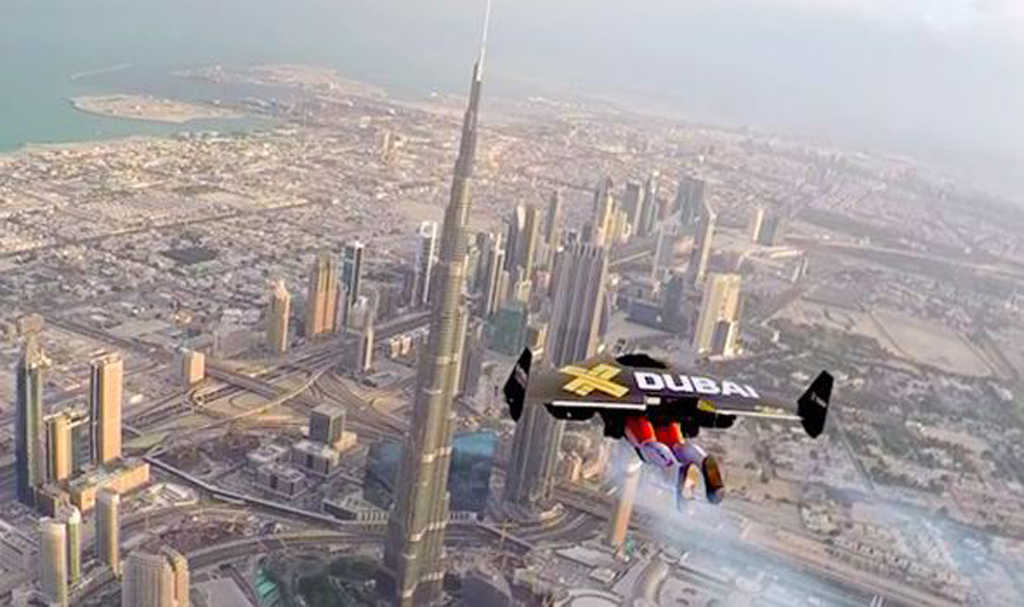 Aerial daredevil Yves Rossy owns a jetpack. He also owns a GoPro. So it was only natural that he would combine the two and take to the sky over Dubai with his "jetman protégé" Vince Reffet. Yep, you read that right. Two guys in jetpacks, with cameras, soaring over Dubai. Oh, and they were flying at speeds of up to 120 miles an hour.
The resulting 12-minute video is a stunner of epic proportions. It contains dizzying heights, insane stunts and general awesomeness. Rossy and Reffet start things off by soaring over the sun-dappled desert like a real-life Iron Man. They showboat a little, twisting around each in other in mid-air so close it looks like they could touch hands. But that's just an appetizer before the main course — flying Dubai's distinctive landscape.
Rossy and Reffet first give us a bird's-eye view of the famed Palm Islands before zeroing in on the Burj Khalifa, the world's tallest skyscraper. There, the two men do several passes around its towering spire, getting so close to the building that you can't help but hold your breath.
OK, that's enough talking about the video. Just watch it and be amazed.
[embedvideo id="Czy0pXRRZcs" website="youtube"]