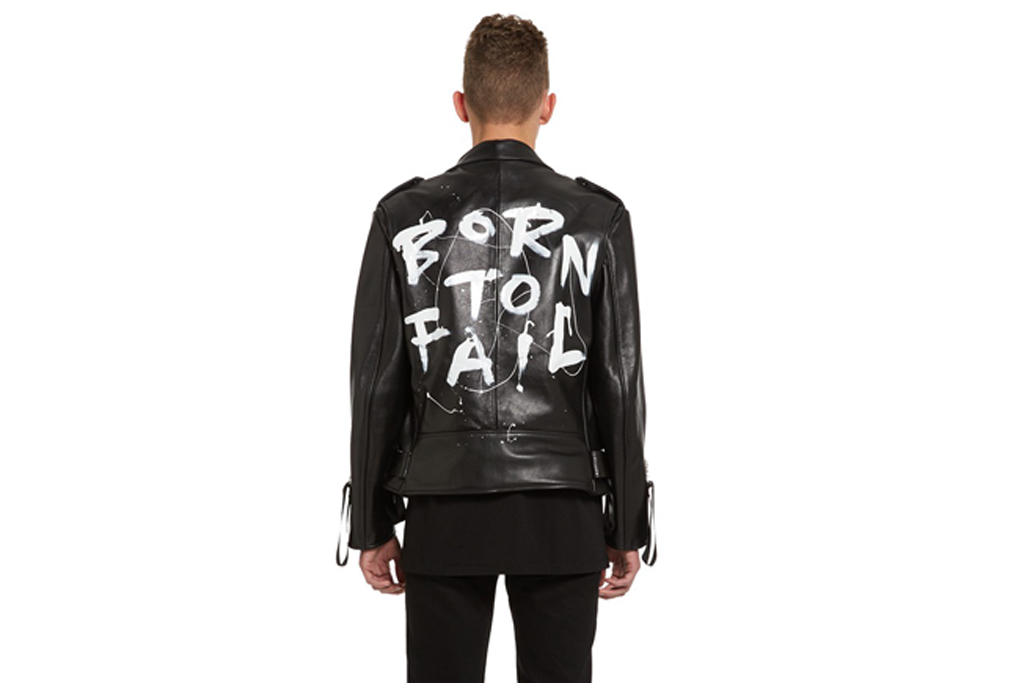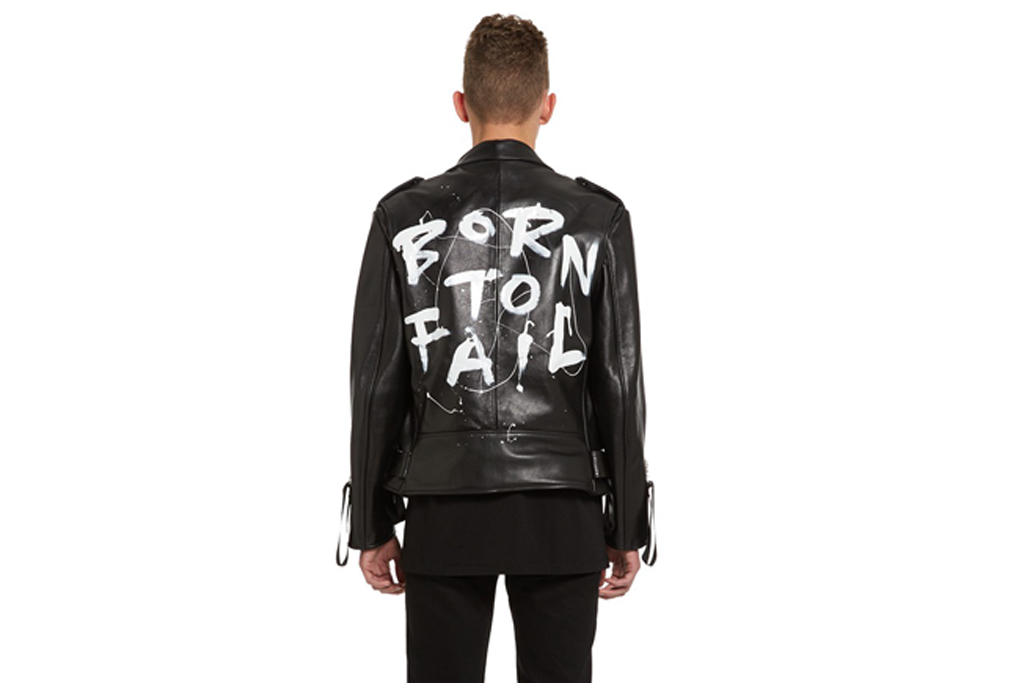 Matthew Miller took the fashion world by storm when his graphic mantra, "Born to Fail," made its debut in his Fall/Winter 2013 collection. The slogan is being re-born this spring in a limited-edition capsule collection of hand-painted T-shirts, sweatshirts and iconic biker jacket. Miller worked with London-based typographic designer R Ventura to update and reinterpret the phrase for its new incarnation.
The result is an edgier, more energetic sequel to the original "Born to Fail" design. Rather than crisp letters arranged in an orderly circular pattern, the updated "Born to Fail" logo goes for a splattered-paint effect, giving the slogan a new sense of urgency. And if the slogan strikes you as pessimistic now as it did when it first appeared, Miller says that's not the case at all. "Born to Fail," he says, is a message of hope and a call to change.
"A generation brought up to believe they are 'born to fail' have the opportunity to change the system, and therefore, their future," he says.
The new "Born to Fail" capsule collection can be found here.