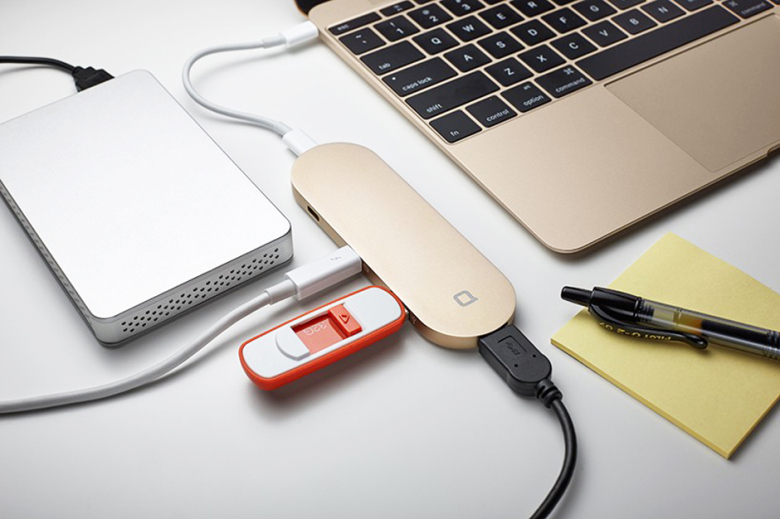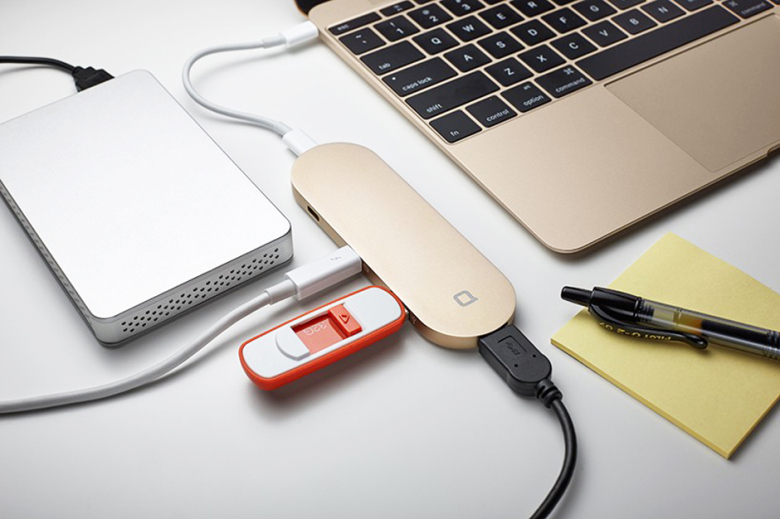 Nonda has announced a new smart USB charging port station for the newly-released 12-inch Apple MacBook. The charging port dubbed 'Hub+' is made out of high grade aluminum and has a sleek design which fits in perfectly with Apple's range of devices. The Hub+ has seven connection slots: three USB-A, two USB-C, a SDXC card reader, and a display port. The lithium ion battery also supplies enough power to charge your phone for up to two hours. It weighs a mere 3.5 ounces and measures 4.8 x 1.5 x 0.33 inches, making it light and portable so you can easily carry it around with you.
"The Hub+ is built with the best materials and an incredibly smart and beautiful design to give you the best experience you could ever get with your new Apple MacBook," says Jan Schmitt, the Chief Designer of Hub+ in Germany, where the devices are manufactured.
Visit the Nonda website for more details or pre-order the device on Kickstarter.