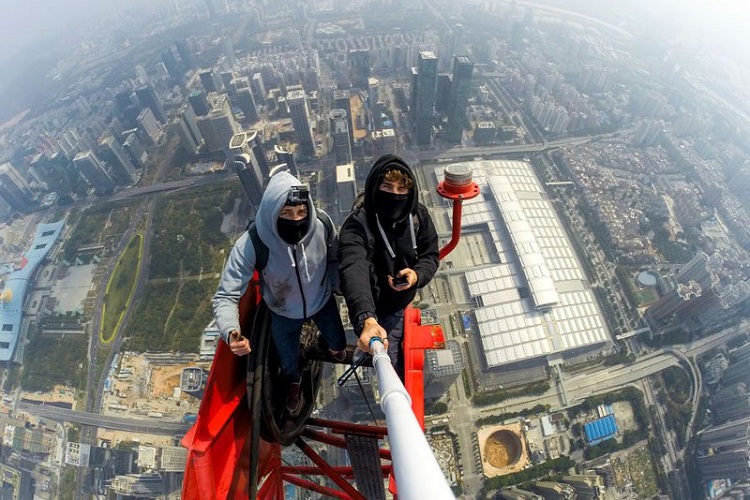 on the roofs Duo Return to Climb the World's Second Tallest Building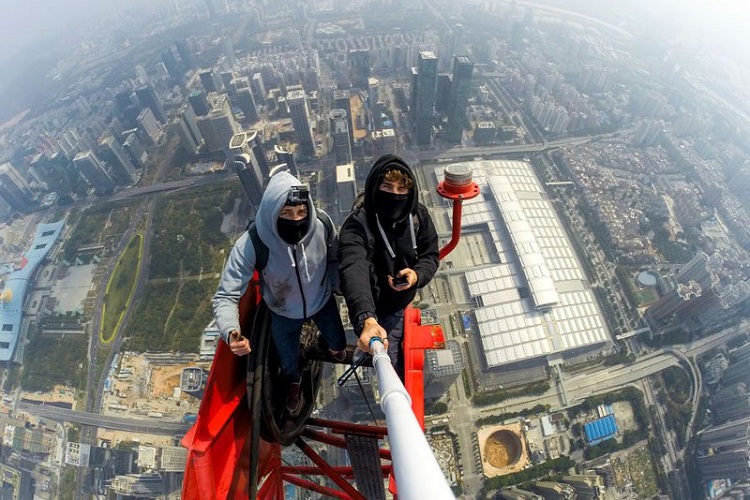 The 'on the roofs' team prove yet again that they're definitely not afraid of heights by beating their previous climbing records. The duo's latest feat was climbing the 2,165 foot high Ping An International Finance Centre building in Shenzhen, China on Chinese New Year. The 115-story skyscraper will be the tallest building in China and the second-tallest building in the world when construction is completed next year. The pair captured a video of their adventure and took a selfie from the highest point on the tower's crane.
Vitaliy Raskalov and Vadim Makhorov are two 21 and 25 year-old photographers from the Ukraine and Russia. They work together on the 'on the roofs' project which focuses on urban exploration and photography. Together they have climbed the Cologne Cathedral, Pyramid of Cheops, one of the Seven Sisters buildings in Moscow, and Shanghai Tower. The pair climbed the 2,074 foot tall Shanghai Tower in February last year and posted a similar video on Youtube, which has been viewed over 42 million times. Their adventures are documented on their website.
[embedvideo id="71MAFmlZzi0″ website="youtube"]