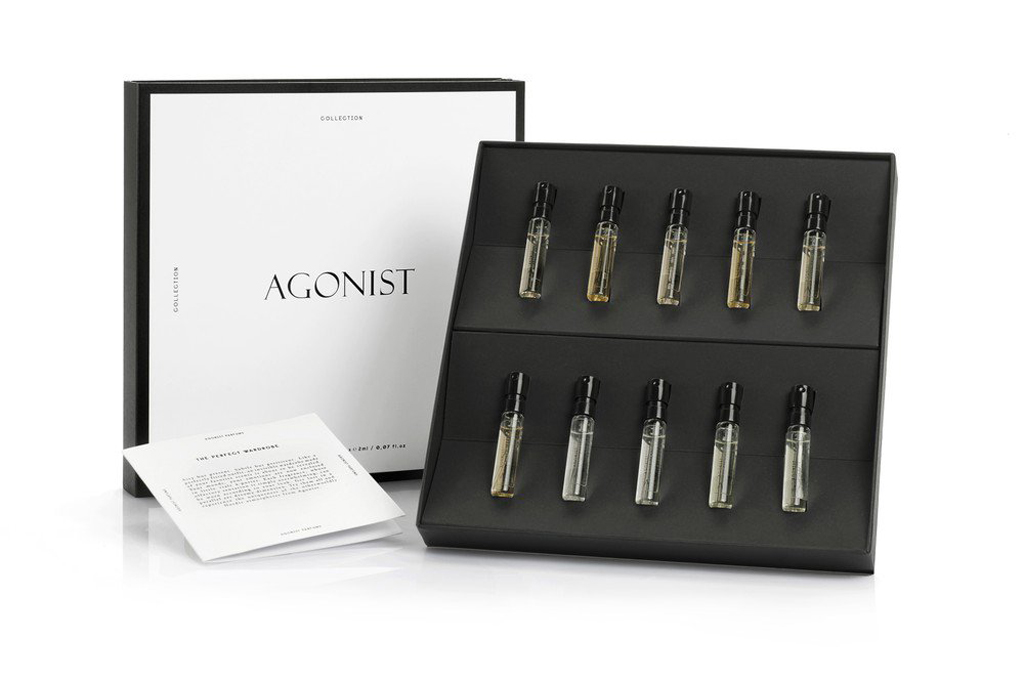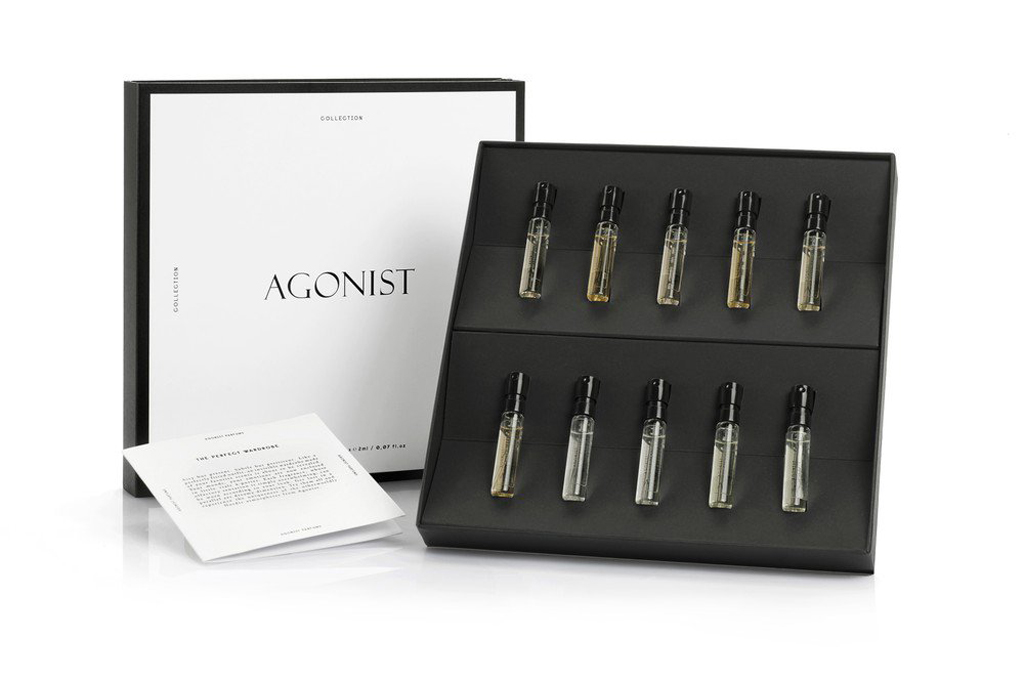 Unisex scents have gotten a bad rap ever since the mid-nineties, when CK One reared its head. Lately, though, several upscale perfumeries have tried to reverse that trend. One of them is Agonist, a Swedish company launched in 2008 by Christine and Niclas Lydeen. In addition to perfumes for women in exquisite bottles that are almost works of art themselves, the couple have launched a line of 10 unisex scents that take a minimalist tone.
Inspired by the more melancholic side of their Nordic heritage — think Bergman and Garbo — Agonist's scents focus on subtle notes that evoke a mood or feeling. White Oud, for example, is a woody scent with hints of patchouli and white musk. Vanilla Marble, on the other hand, carries sweet notes of Persian almond, white fig and Madagascar vanilla. Other scents are Dark Saphir, Solaris, Onyx Pearl, Arctic Jade, Isis, Liquid Crystal, Black Amber and the provocatively named The Infidels, which contains top notes of pink peppercorn, Sicilian lemon and cloves.
That's a lot of scents to choose from, which is why Agonist also offers them in samples consisting of eight or ten vials. For information or to order, go to Agonist's website.