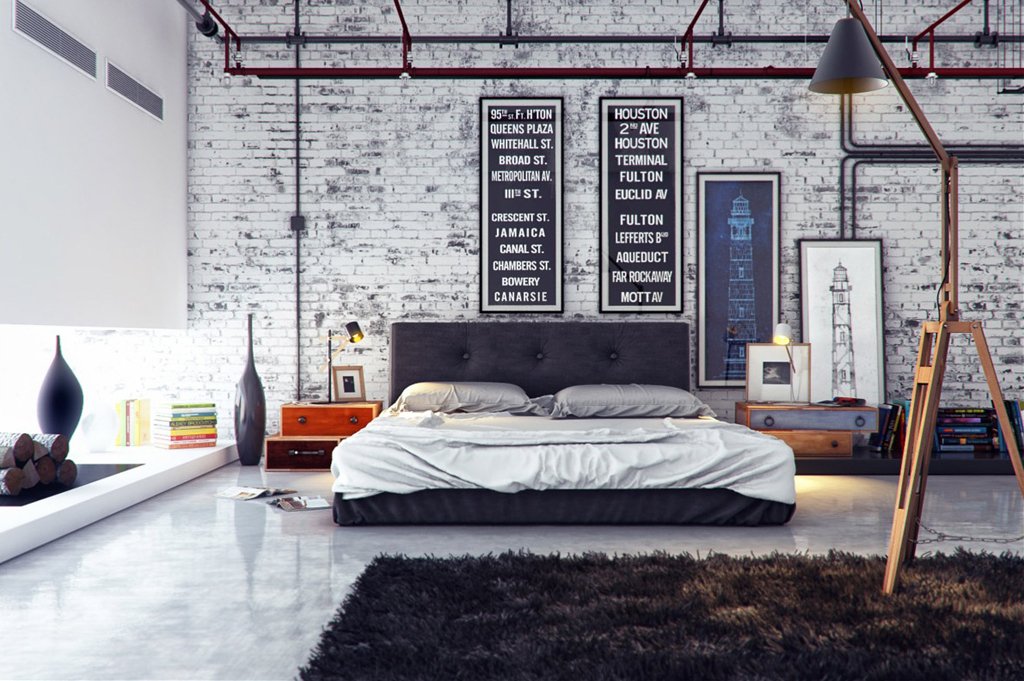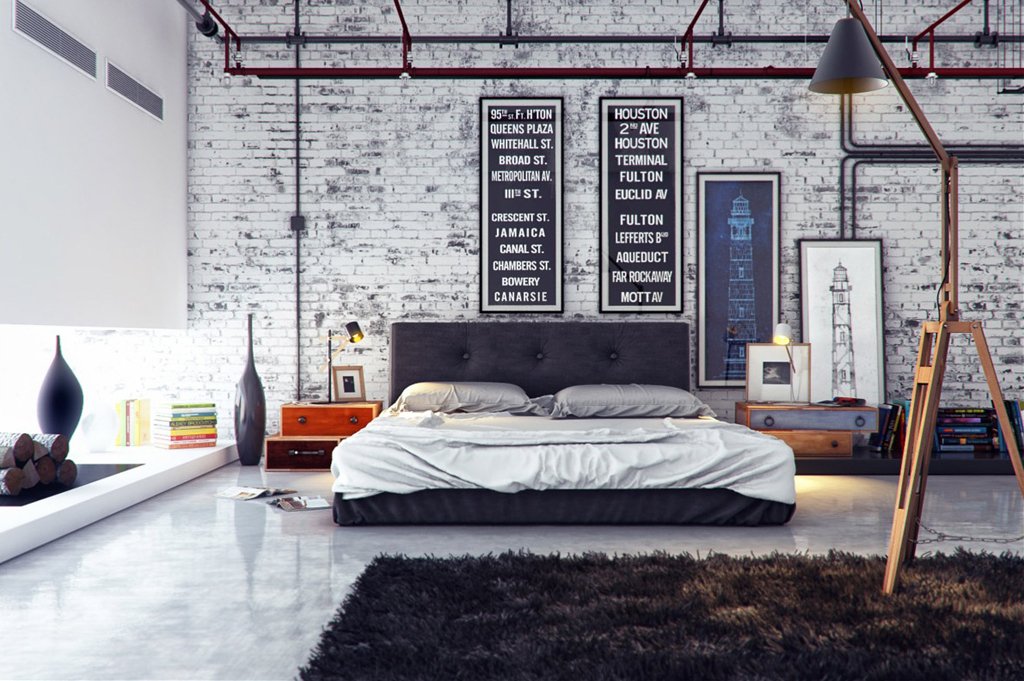 A man's bedroom is his sanctuary, a place designed for rest and comfort that also reflects his personal tastes. Getting the look of masculine bedrooms just right, however, can be difficult, with many design companies skewing toward the feminine. There are two ways around this. One is to hire an interior designer who'll create something based on your specifications. The other is to check out the following 10 bedrooms. From functional to funky to rustic, they offer design inspiration to suit every taste.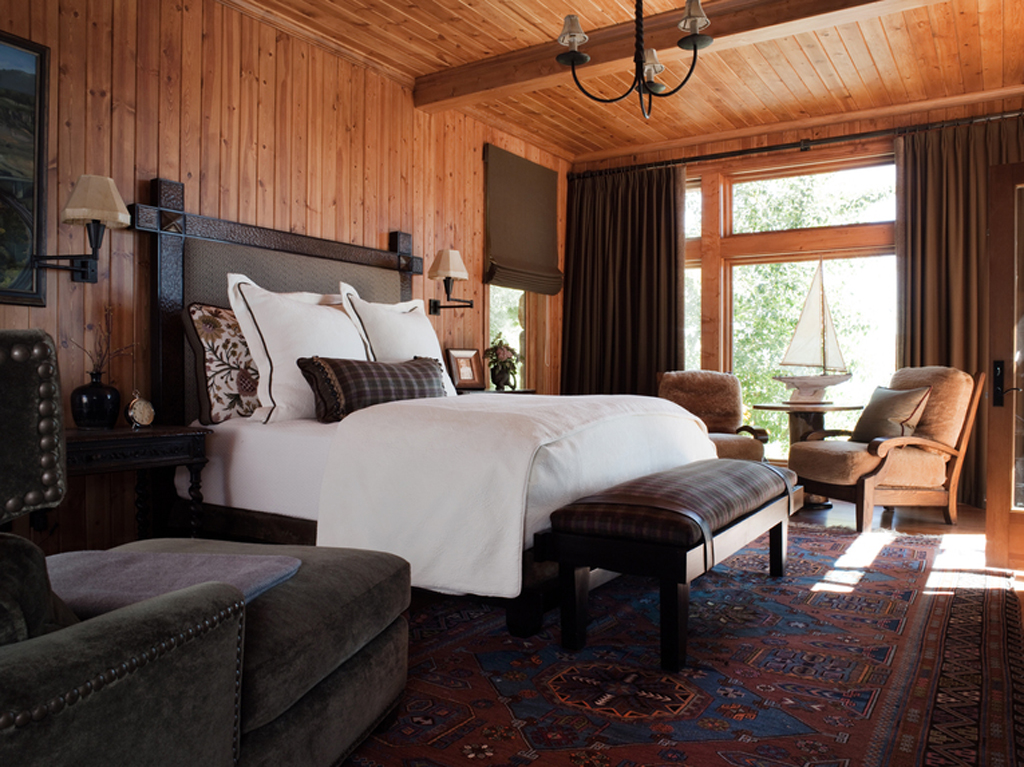 This bedroom from Catherine Macfee Interior Design brings to mind a beloved lake house, with décor that's rugged without sacrificing quality and design. While definitely heavy on the browns, the mixing of different shades keeps it all from becoming overwhelming, while the crisp white bedding adds the perfect pop of lightness.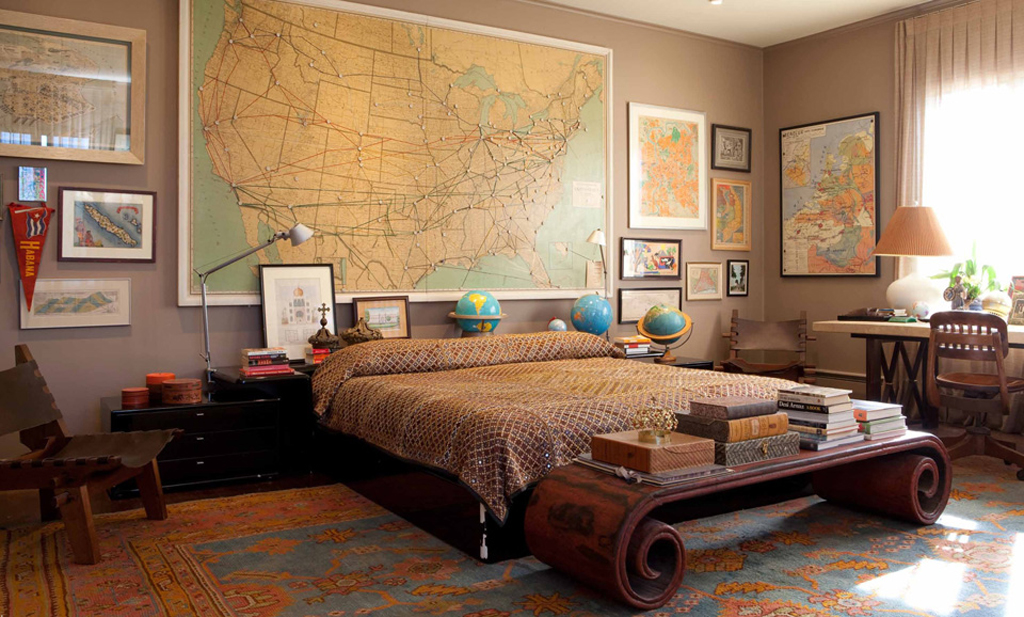 Another rustic room, courtesy of designer Cary Maloney. This one makes a statement by putting maps and globes front and center, with a giant map of America serving as a sort of impromptu headboard. The room gets extra props for the carpet that evokes the colors of a map without being a map pattern, which would totally be overkill.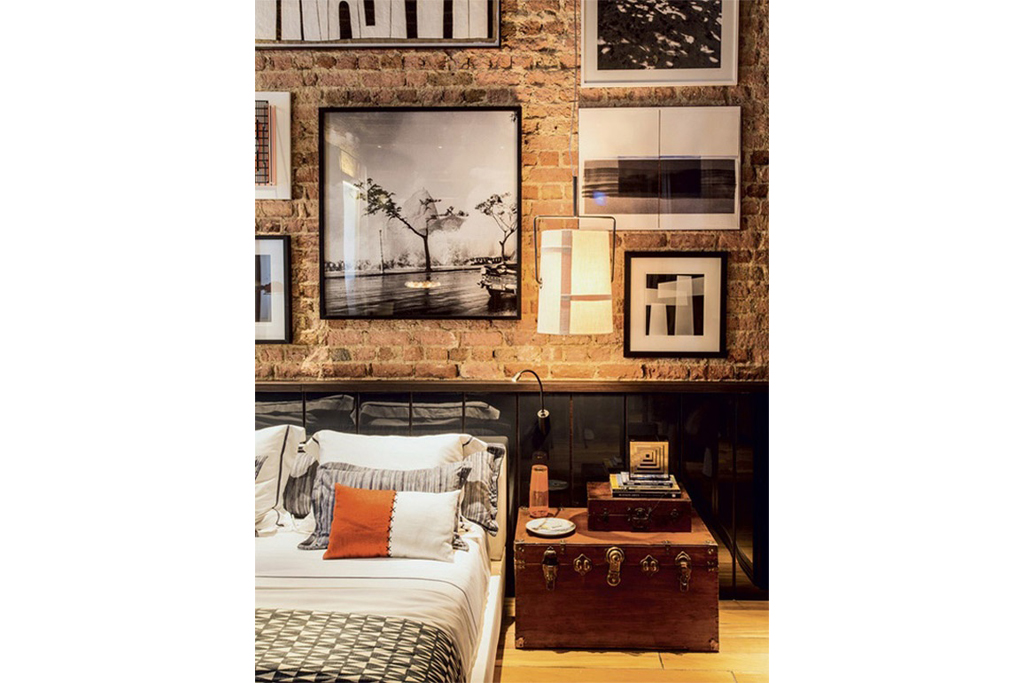 This room is also for the traveler. Specifically one who never leaves home without his camera. The walls are filled with framed photographs and fine art, leaving just enough room for the stunning exposed brick to peek through. And who needs a nightstand when you can stack some vintage trunks by your bedside?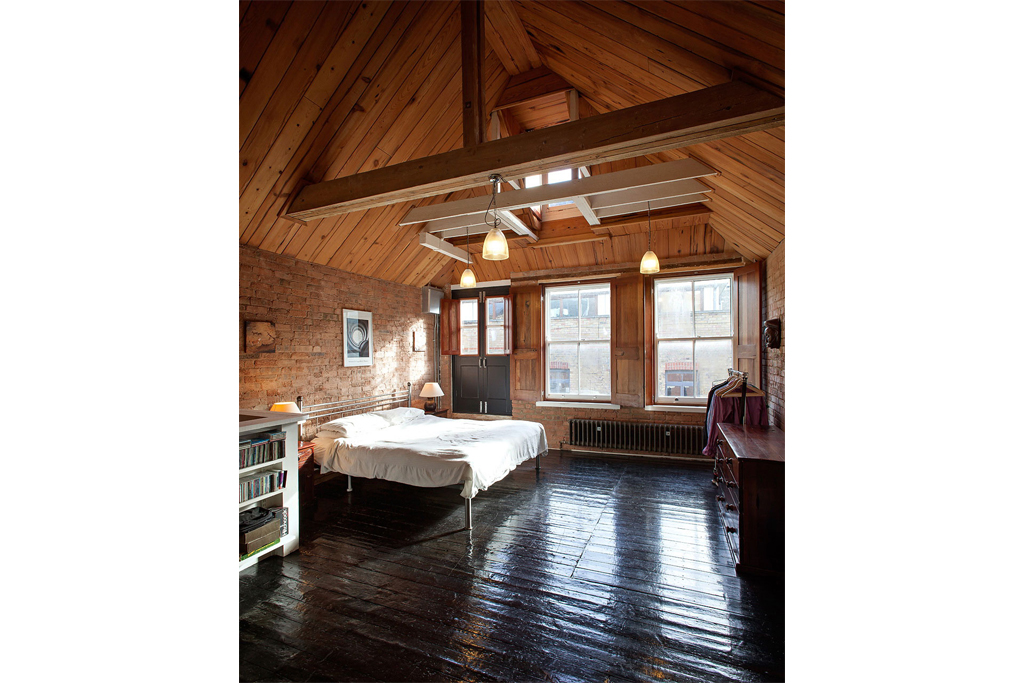 Another rustic winner, this time from Chris Dyson Architects. The vaulted ceiling with exposed beams is so extraordinary that it's useless trying to compete with it. The rest of the room wisely plays second fiddle, with spare, understated furnishings. But those wooden interior shutters are a perfect touch.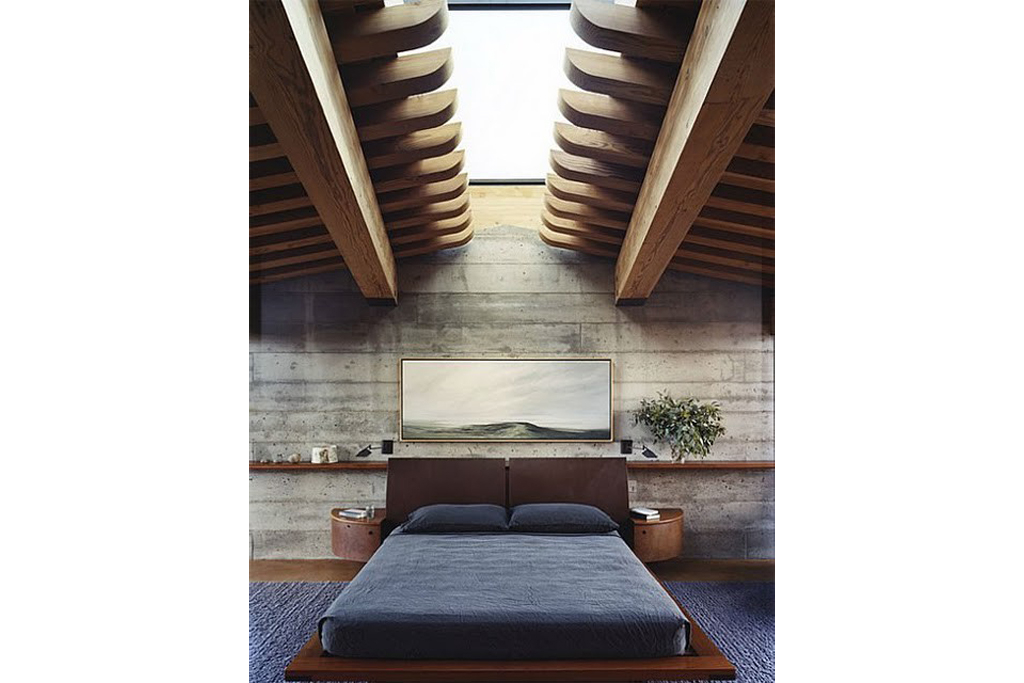 Speaking of ceilings, this room takes exposed beams to a new, extreme level. By partially obscuring the skylight in the ceiling, the room takes on a natural, almost outdoorsy effect. Again, the rest of the décor doesn't try to compete, although this room wouldn't be half as cool without that crisp blue carpet and shelve that runs the length of the wall behind the headboard.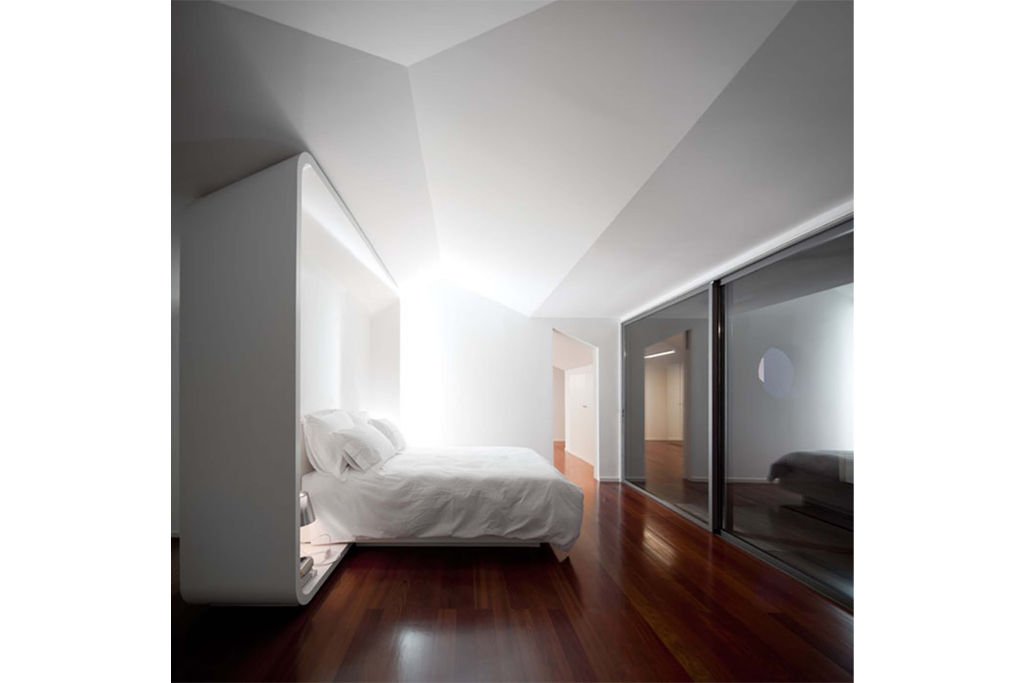 This minimalist masterpiece gets it right on so many levels. Cathedral ceiling? Check. Hardwood floor? Check. Dramatic lighting? Obviously. But what puts this spare style over the top is the enormous white cubbyhole that engulfs the head of the bed. Let's face it, not too many rooms can pull of this look. But this one works like gangbusters.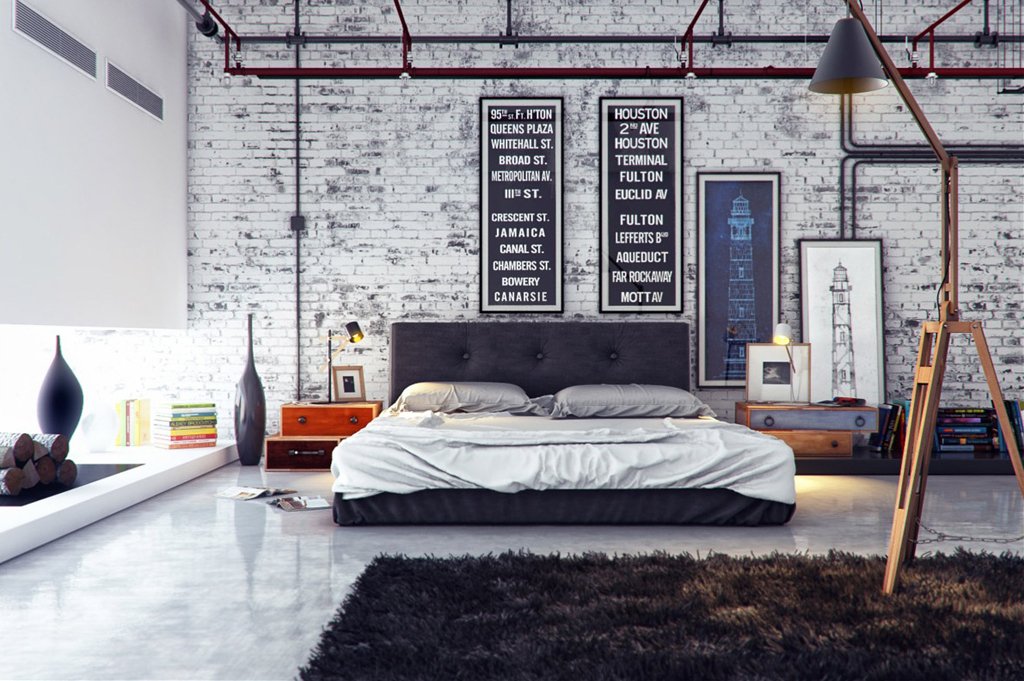 A loft space that will be the envy of all your friends. The whitewashed exposed brick is awesome. The exposed pipes in shades of black and crimson are even more awesome. Giant vases add some drama while stacked vintage trunks again serve as nightstands.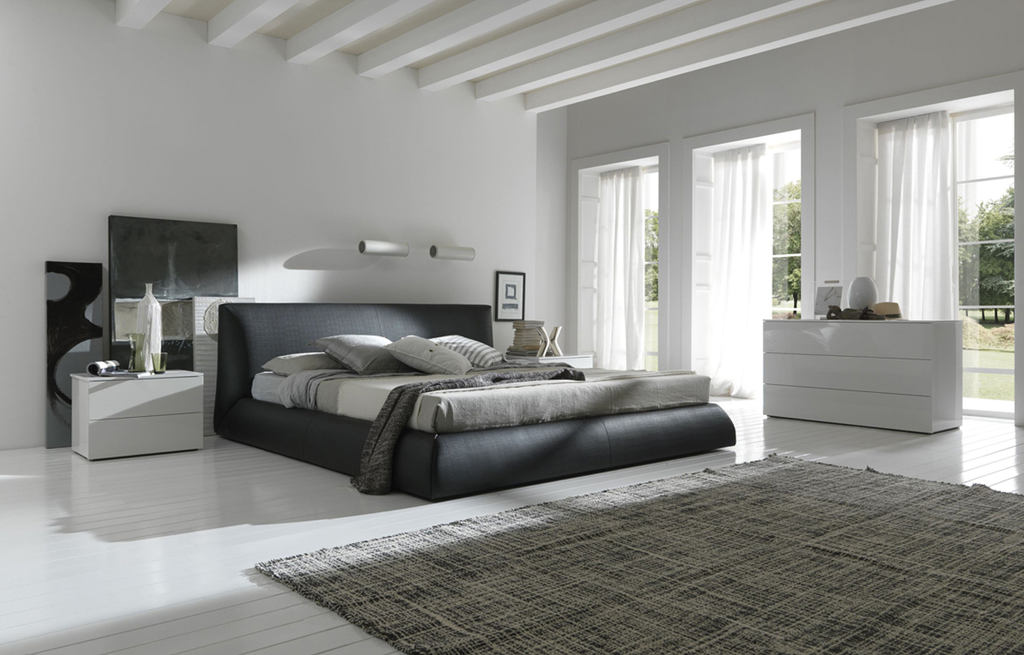 All-white bedrooms are a design risk. Who wants to go to bed every night feeling like they're in a hospital? This one succeeds because it's been graced with just the right amount of black. Again, too many touches of black could give am awful, awkward chess board look. Here, though, it's the perfect balance.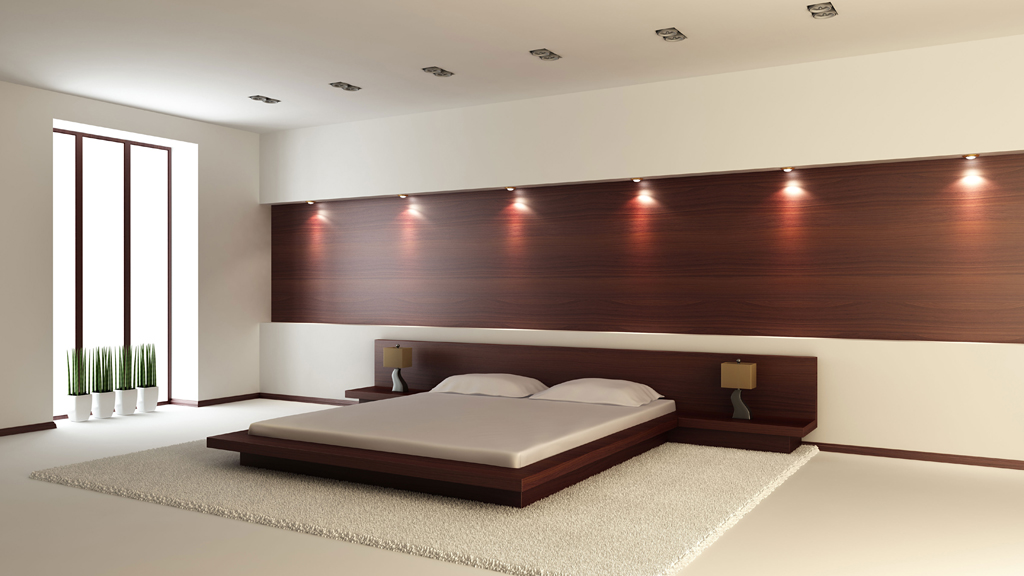 Another minimalist room with a decidedly Japanese air. The wood tones of the bed and wall pair well with the white everywhere else. The potted plants give a much-needed hint of color. This a serene room in which relaxation is key.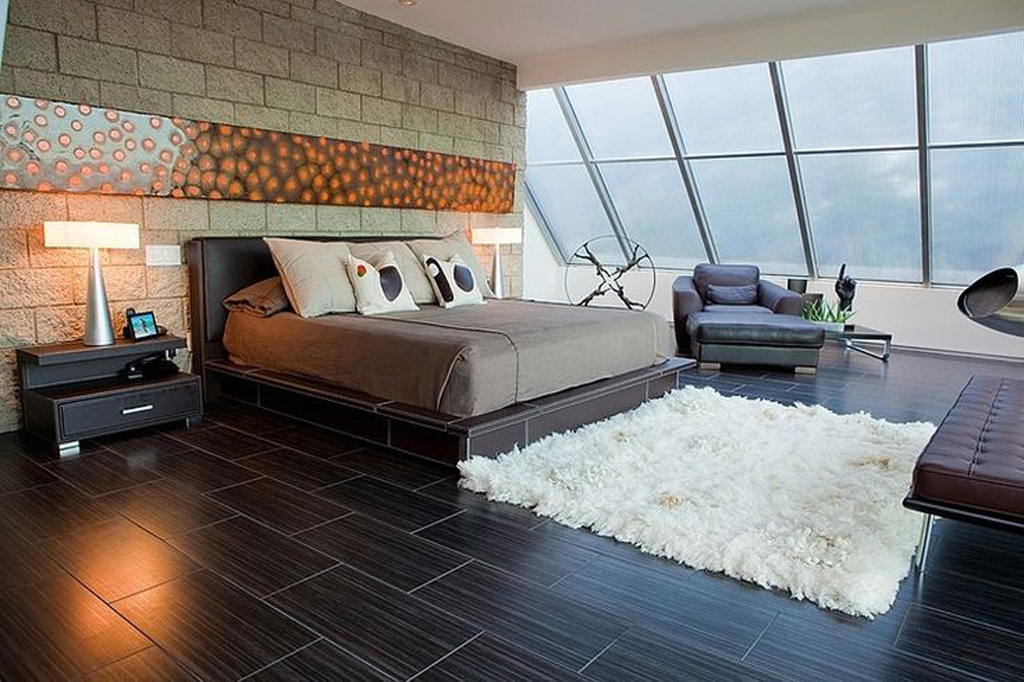 Behold, the loft of your dreams. Architecturally, this room is a stunner, from the dark tiled floor to the amazing floor-to-ceiling windows. But what really makes it work are the touches of whimsy, such as that strip of brown and orange tile inlaid into the back wall and the rectangle of shag carpeting. Just because it's a bedroom doesn't mean the design can't be fun.