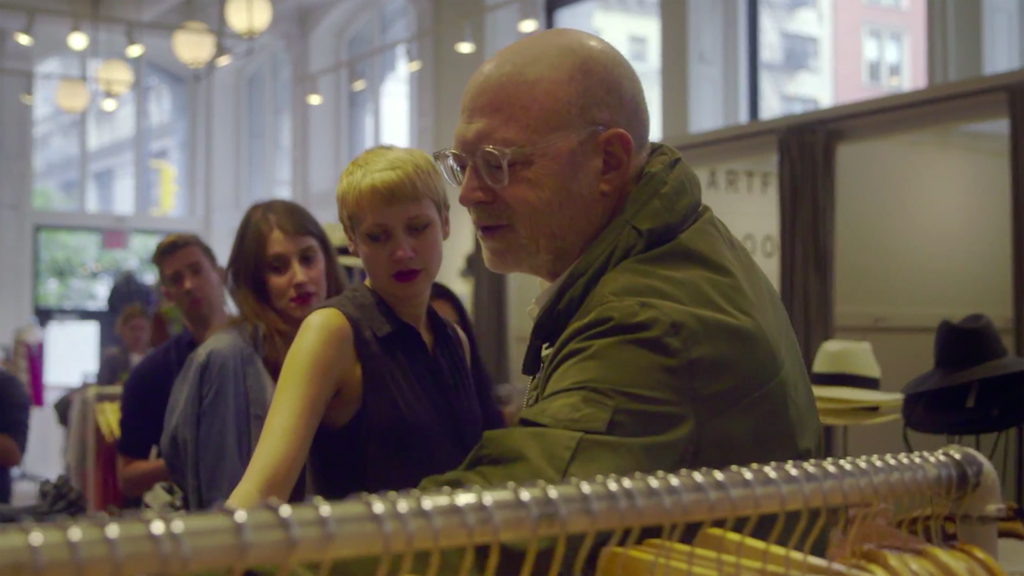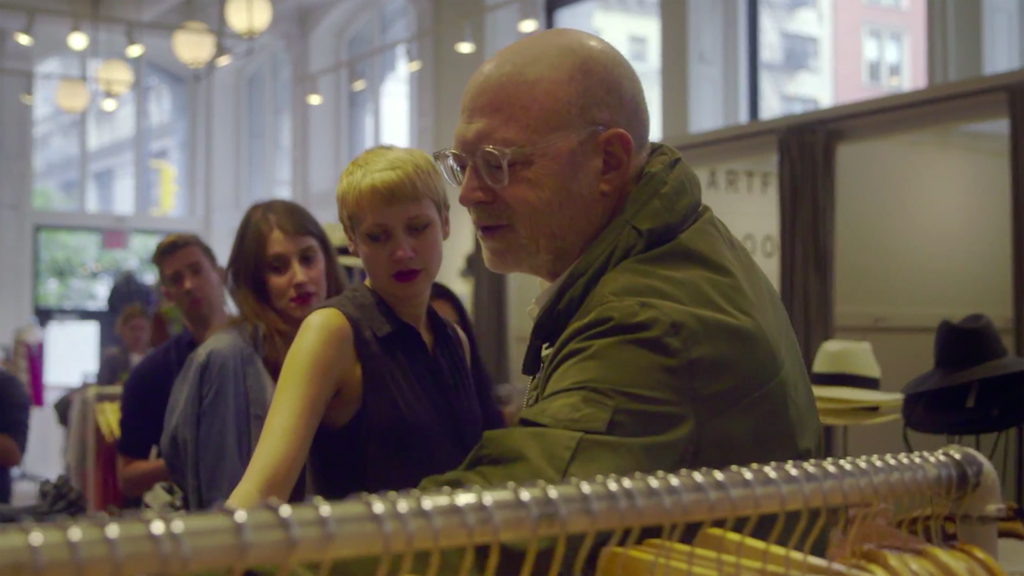 On Monday night at the CFDA Awards, J.Crew CEO Mickey Drexler was presented with the prestigious Founders Award. Accompanying the presentation was a video that not only highlighted Drexler's accomplishments — turning The Gap into a casual chic icon, founding Madewell and, currently, revitalizing J.Crew — but also showed him doing his daily routine. It's a fascinating behind-the-scenes look at the life of a retail legend.
"I'm a worker," Drexler says in the video. "I love and need to have contact with the store people."
Judging from the video, Drexler has contact with a ton of people. It follows him as he tours a Madewell store, works with his team in the J.Crew offices, has lunch with the designers from Public School and catches up with old friends from the Bronx. Yet during the course of his very busy day, he still has time to offer inspiration ("The master has failed more times than the beginner has even tried," he quotes to his employees) and have a little fun, such as an impromptu bike ride through his offices.
"I'm lucky because I like what I do," he says.
[embedvideo id="9mFBfuxfWks" website="youtube"]