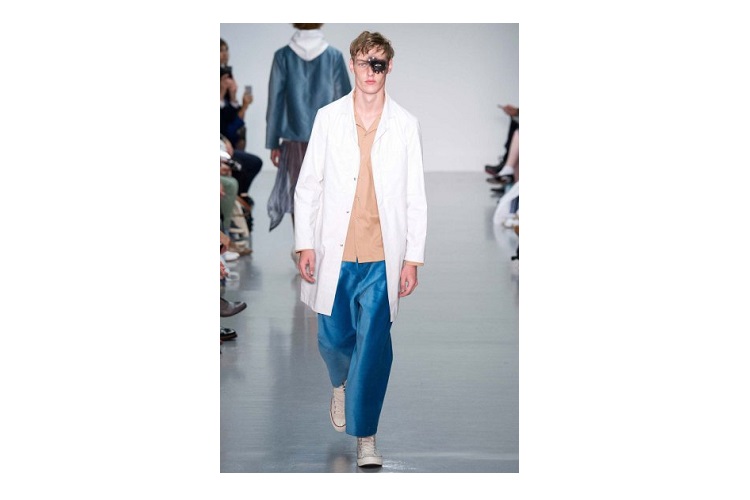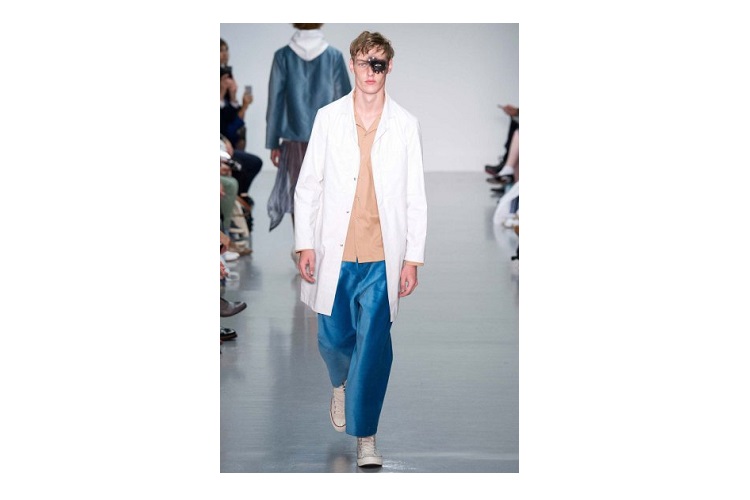 Agi & Sam's Agi Mdumulla and Sam Cotton have unveiled their latest collection for spring/summer 2016. The winners of WGSN's 'Breakthrough Menswear Designer Award' have utilized a soft color palette in a collection that looks like it could have been inspired by comfortable sleepwear. Duffle bags also enhance this look and hint at sleepovers.
The range includes: blazers, bombers, over-sized topcoats, button-up shirts, zip-up hoodies, crewnecks, buckled vests, denim pieces, and some loose-fitting bottoms. Most of the pieces are constructed of lightweight materials for warmer seasons, with leather items complementing the outfits and provide flashier alternatives.
Find out more from Agi & Sam's website and check out the collection in the gallery below.