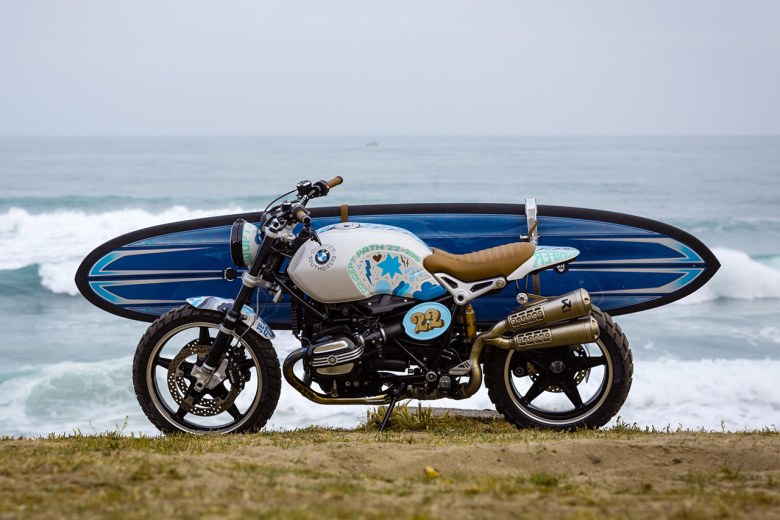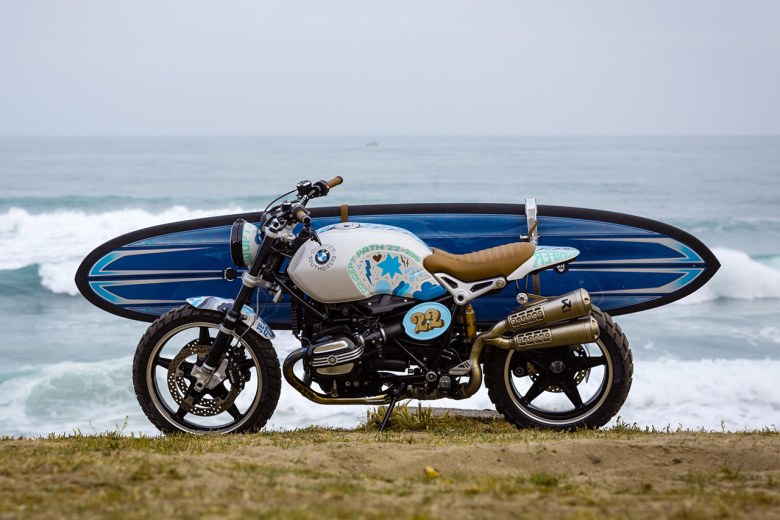 If you ever dreamed of a motorbike that could hold a surfboard and complement the surfer lifestyle with its shape, look, and feel; then the new BMW Concept Path 22 will not be far from what you may have imagined.
The Concept Path 22 is based on the brand's popular R nineT model and is BMW's first scrambler. The Concept Path 22 features a two-cylinder boxer engine with a cardan drive, stainless steel Akrapovic tailpipes, milled aluminum wheels, handlebar turn signals, and an aluminum and leather surfboard holder which was custom-built by Dyer Brand. The bike also has colorful art on its body that celebrates a surfer lifestyle as coordinated by Southsiders MC and turned into a reality by Ornamental Conifer.
Find out more on BMW's website and take a look at the photographs below.