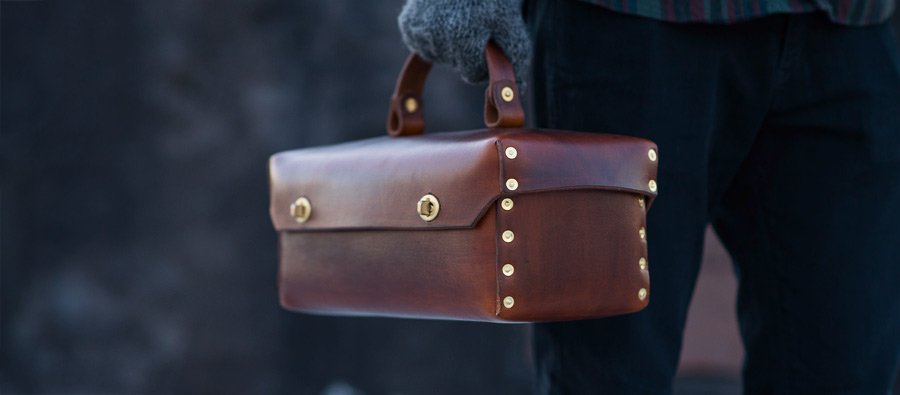 Ever Seen a Leather Tool Box? Check Out Kaufmann Mercantile's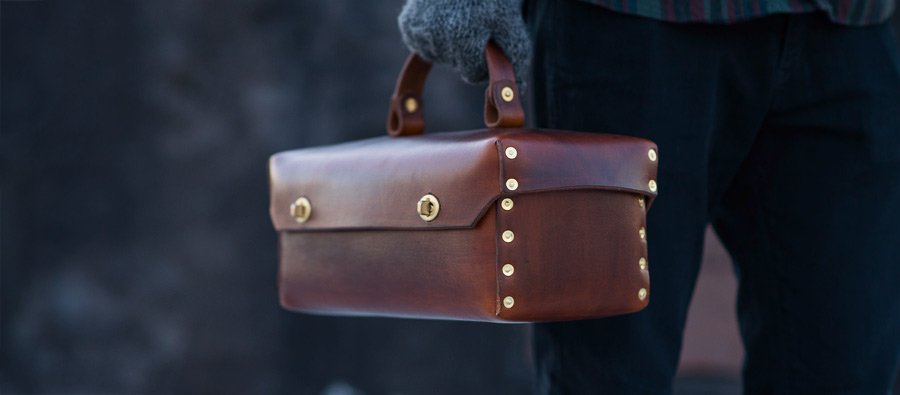 Toolboxes are normally built for durability, but most look clunky and ugly. Not this one! Made of handsome brown leather, this leather tool box adds a good deal of sophistication to any red-blooded man's workbench. The leather on this work of art is vegetable-tanned, dyed, finished, and waxed by hand. It also sports solid brass rivets that reinforce the corners, and a leather handle that pivots to facilitate carrying and storing.
The leather tool box itself is roomy enough to store a hammer, a wrench, a pair of pliers, and a complete set of screwdrivers. You can get yours for $264 USD: Just head onto the Kaufmann Mercantile store.