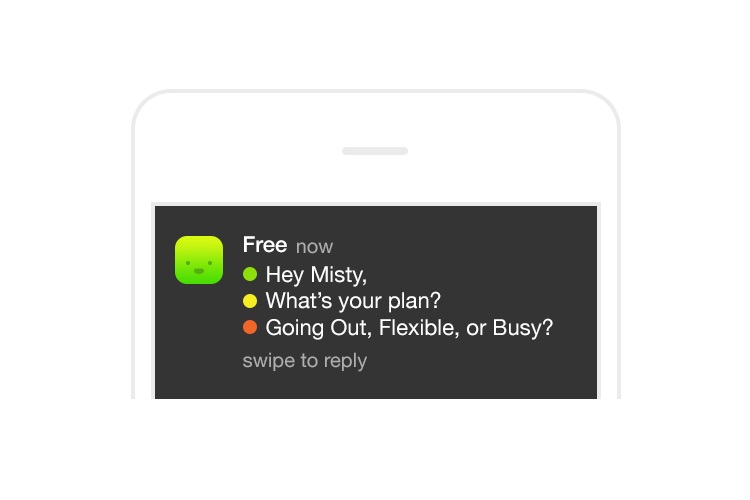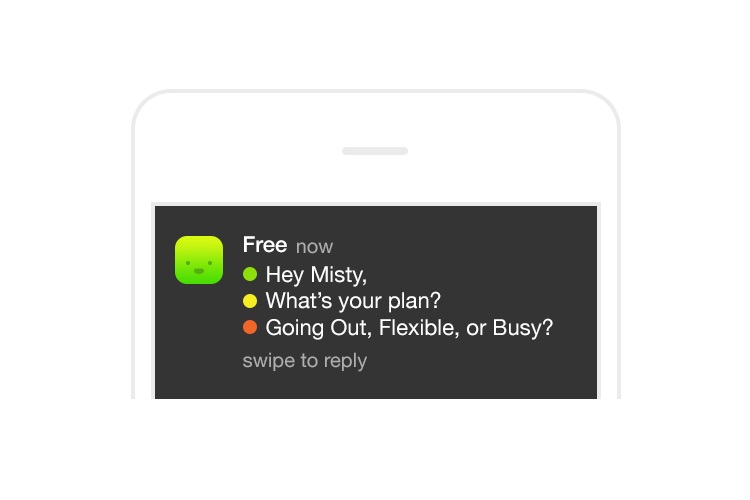 Are you free for coffee? How about dinner tonight?
It can become tedious trying to let everyone know when you're available for what in order to make plans. 'Free' is a new app which lets you share your availability with your contacts at once so that you don't have to spend hours trying to text everyone. Users can select one of three modes: Going Out, Flexible, or Busy. That allows people to instantly know how available you are before they contact you. You can also adjust your profile so that you are available to hang out with the people you are the closest to.
'Free' allows groups to form organically based on each person's status and interests. That way it's easy to know who's available and get together without the fuss of having to find out who's too busy to attend an event. One swipe and you can share your status, making everybody's event arrangements much simpler.
Find out more at ffrree.com.  'Free' is available for download at the App Store.