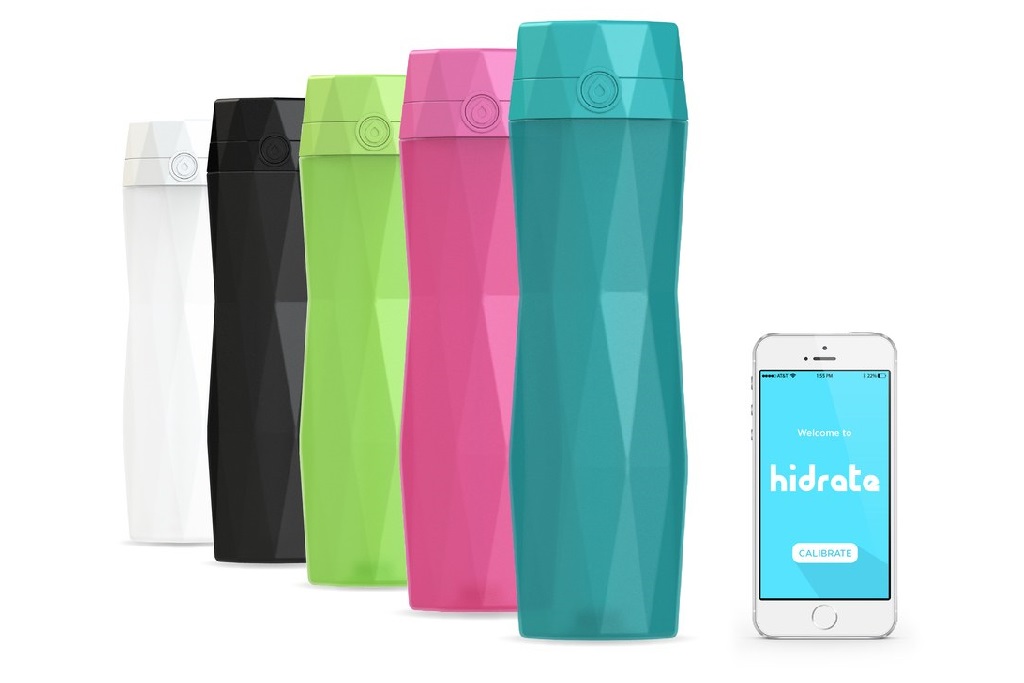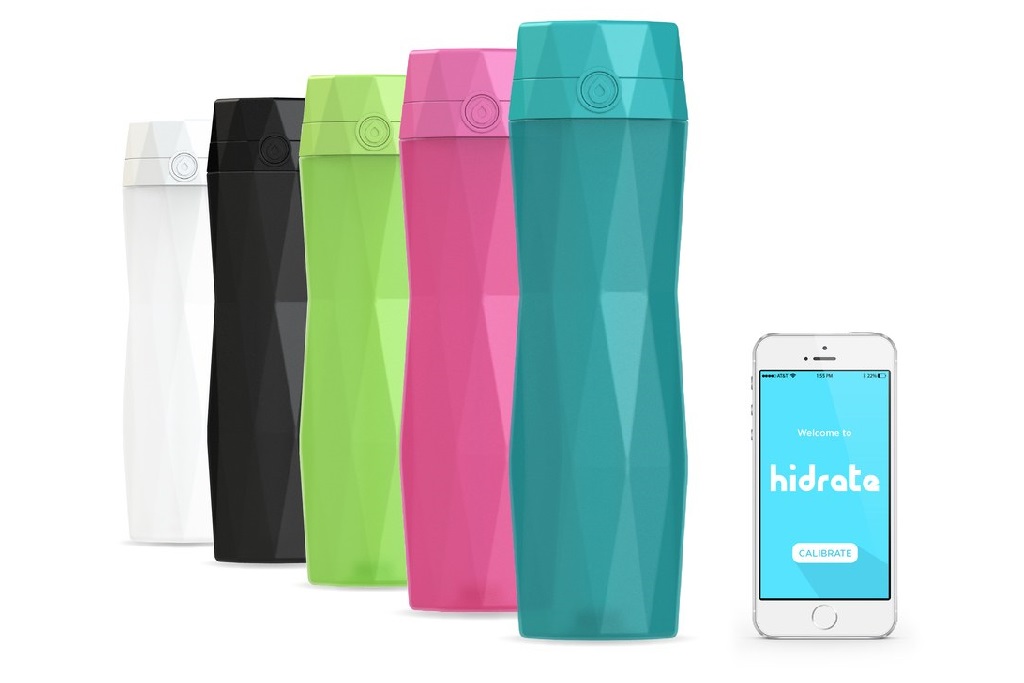 Water bottles have always been handy, but you may not always remember when to drink from one. Now, modern technology has resulted in a water bottle which will tell you when to drink from it. HidrateMe is directly linked do an app which will set a customized daily water goal for you, help you track progress, and send notifications when you forget to drink. The app also displays your hydration history so you can view your progress towards better health and drinking habits.
The water bottle is available in five colors: Iceberg White, Bamboo Green, Ocean Teal, Crystal Pink, and Obsidian Black. It is leak proof, carries 24 ounces, is BPA free, and dishwasher safe. It also has a one year battery life so by the time you have to replace the battery, you would have established a good routine of staying hydrated to keep healthy.
Order your own HidrateMe bottle on Kickstarter.