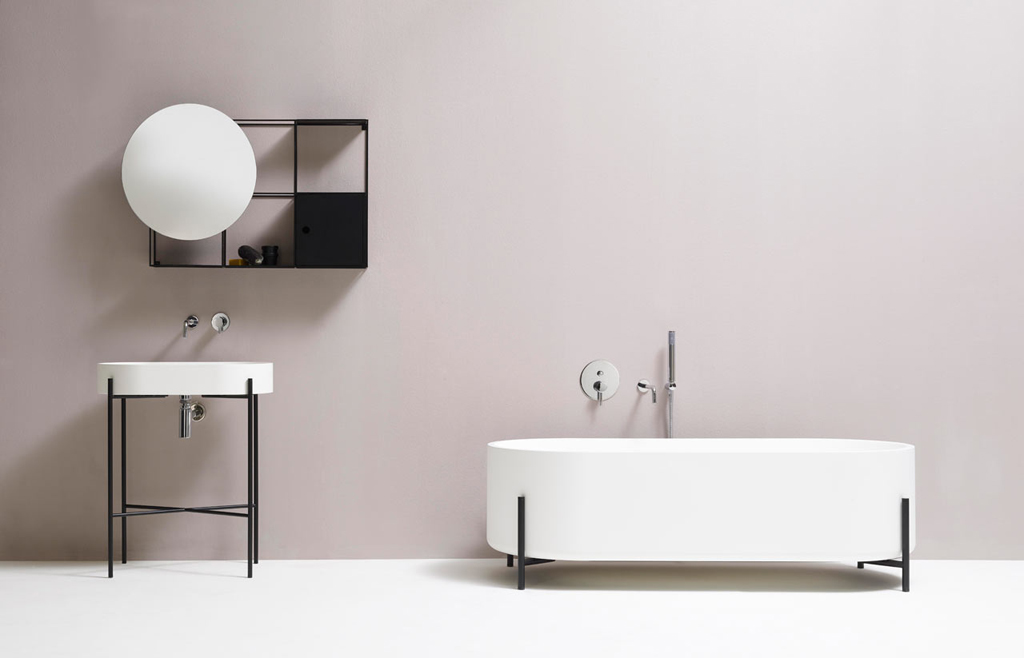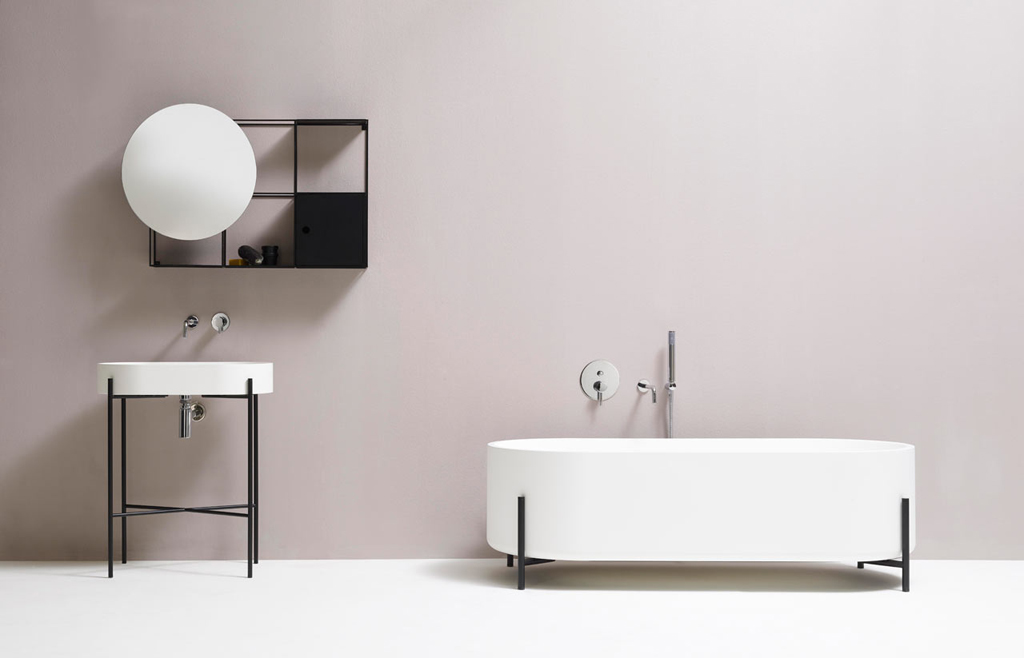 Ex.t, a Florence, Italy-based brand that designs striking products for the bathroom and home, commission Copenhagen-based Norm Architects to design a line of minimalist bathroom fixtures. The architects came up with a basin, bathtub and wall fixture that are models of Scandinavian minimalism.
The Stand Bathtub and Stand Basin are balanced on cast iron rods that provide sleek lines and zero clutter. Inspired by designs of the 1920s and 1930s, both the tub and sink have an Art Deco feel despite being utterly modern. The fact that the bathtub doesn't touch the floor is a nice touch — bringing to mind elegant clawfoot tubs of the past.
The Felt wall fixture is a series of open, modular squares that form a gridded rectangle. They are customizable and can fit shelves, mirrors and storage modules that come with or without doors. Add a splash of color to the module doors and you've got an over-the-sink storage space that resembles a painting by Piet Mondrian.
The Stand Bathtub, Stand Basin and Felt wall fixture are all available online at Ex.t's website.