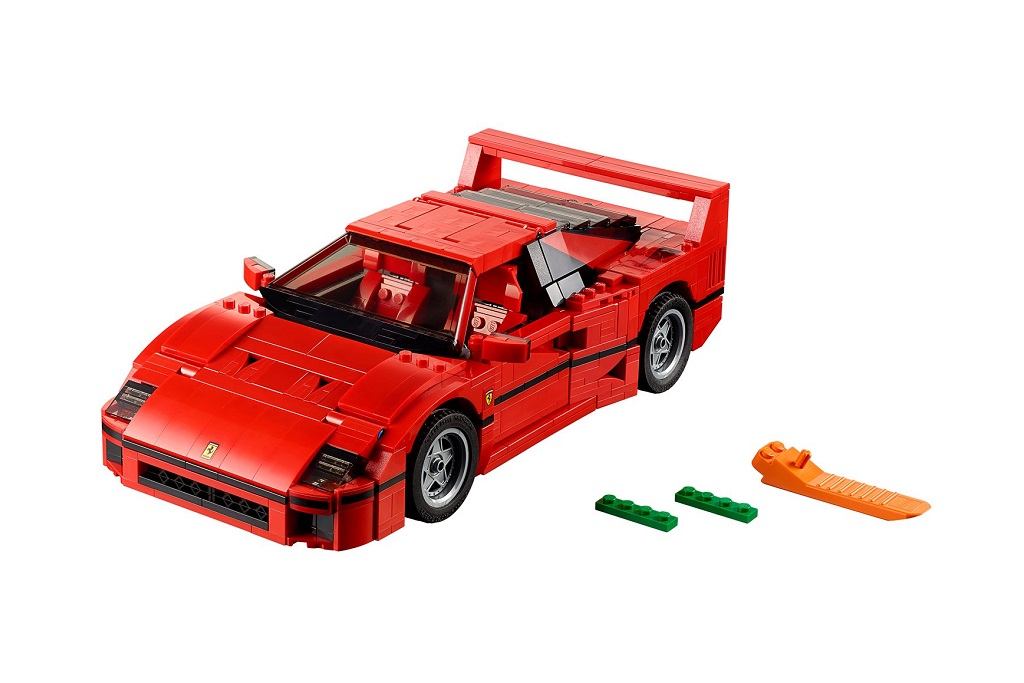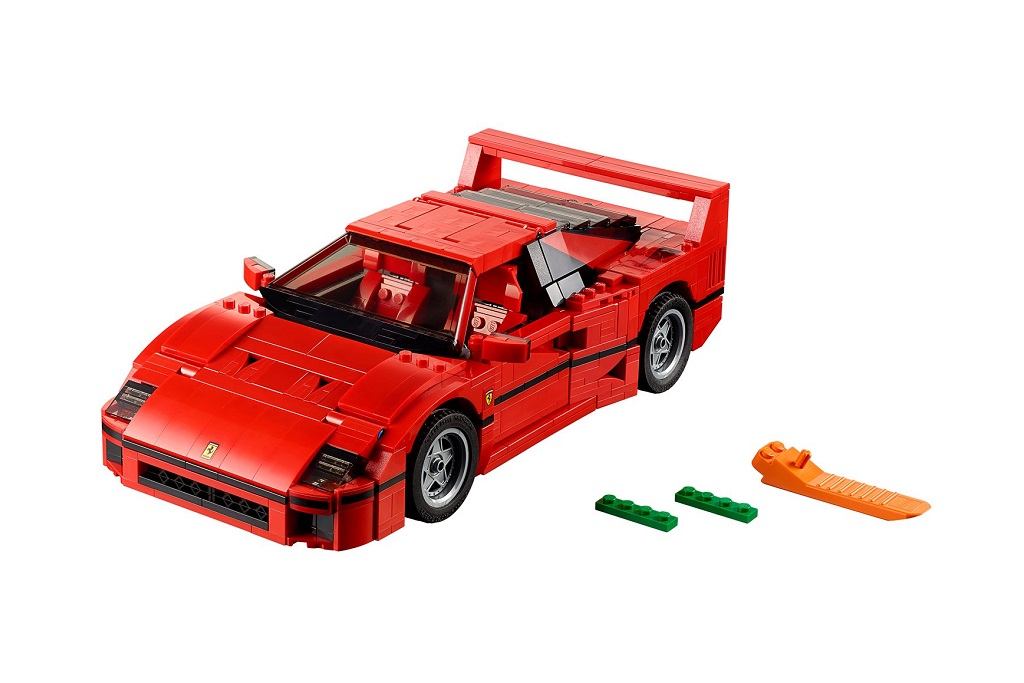 For those of us who don't have hundreds of thousands of dollars lying around to buy and build up real Ferrari's, LEGO has provided a suitable alternative. The toy manufacturer has revealed the LEGO version of the Ferrari F40 for toy collectors, fans, and dreamers.
The Ferrari F40 is famous for its sleek lines, aerodynamic shape, vented rear-hatch, and detailed interior. The brick-built F40 features a racing-red color scheme with Ferrari logos, and doors that open to reveal the detailed interior with two racing seats. You can also lift the vented rear hatch to reveal the V8 engine modelled on Ferrari's original twin-turbocharged V8. The LEGO model measures in at 3 x 10 x 5 inches (height x length x width) and comes together in 1,158 pieces. The model might not be the real thing, but if you love LEGO and sportscars, you'll definitely enjoy putting this one together.
The iconic supercar model will be released on the 1st of August. Check out the LEGO website for details.