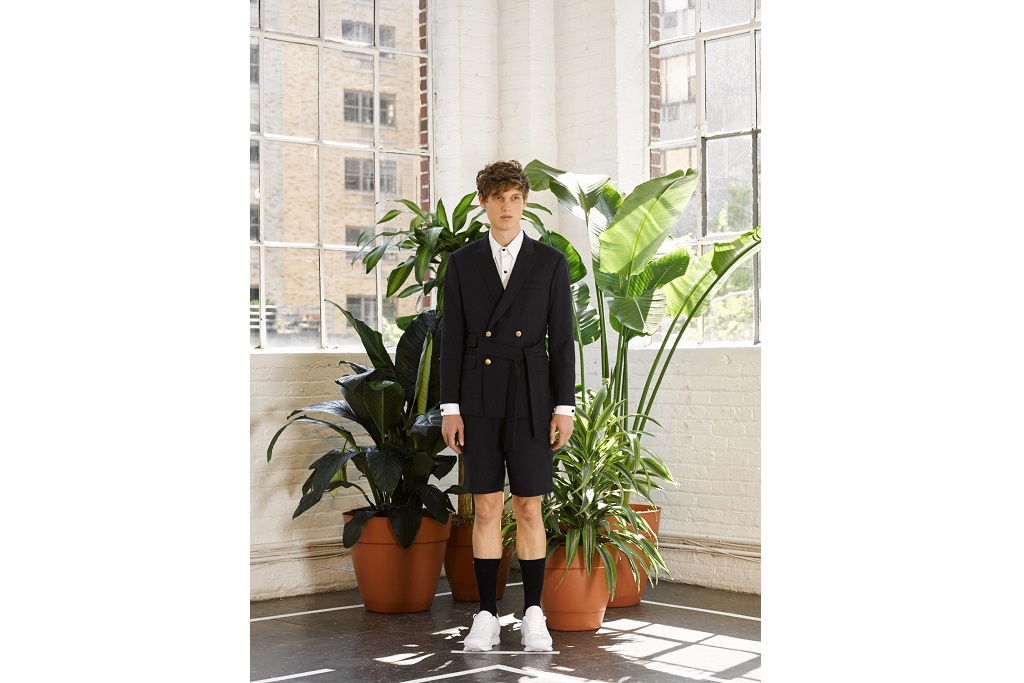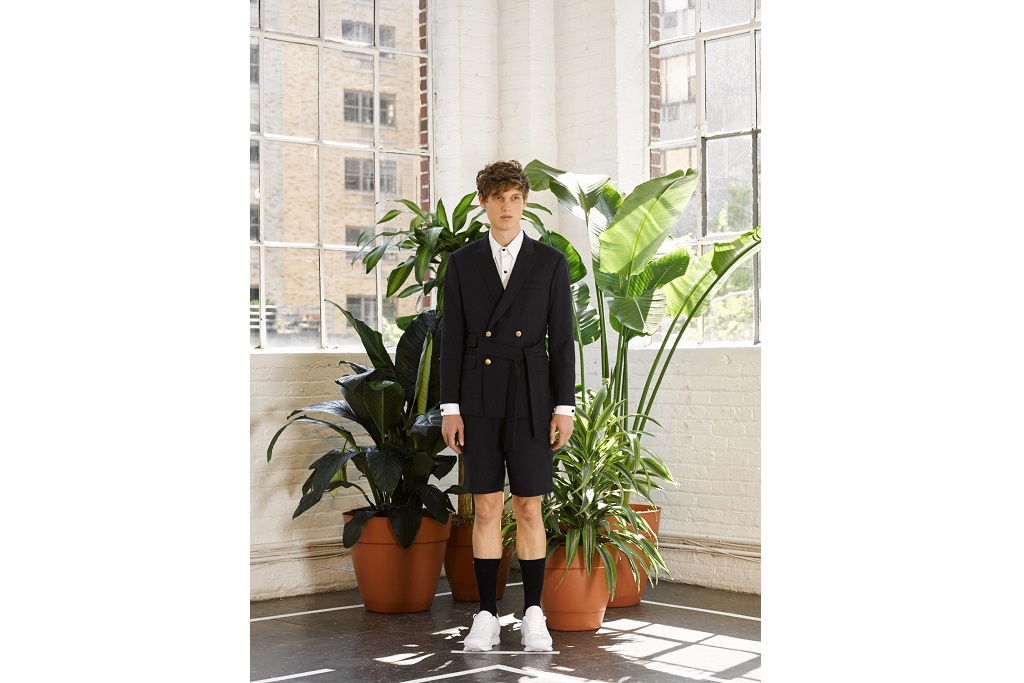 Carlos Campos showcased his latest collection at New York Fashion Week.  The collection was inspired by the 'forestero' or mysterious outsider. The forestero is a common theme in Latin American literature and culture. Having grown up in Honduras, the designer was always intrigued by the foresteros who came into his home town for work exuding a quiet confidence as if they had always been there. They would dress in uniform or neatly tailored suits. This is why the collection is based on the traveler, with an attention to detail and the brand's signature minimalism.
Each presented combination comes together to achieve the forestero affect in a sleek and desirable way. For instance, model Alext T. above wears a dark navy wool double-breasted blazer, a white woven dress shirt, and a dark navy wool tailored short.
Take a look at the full Carlos Campos spring/summer 2016 collection in the gallery below.