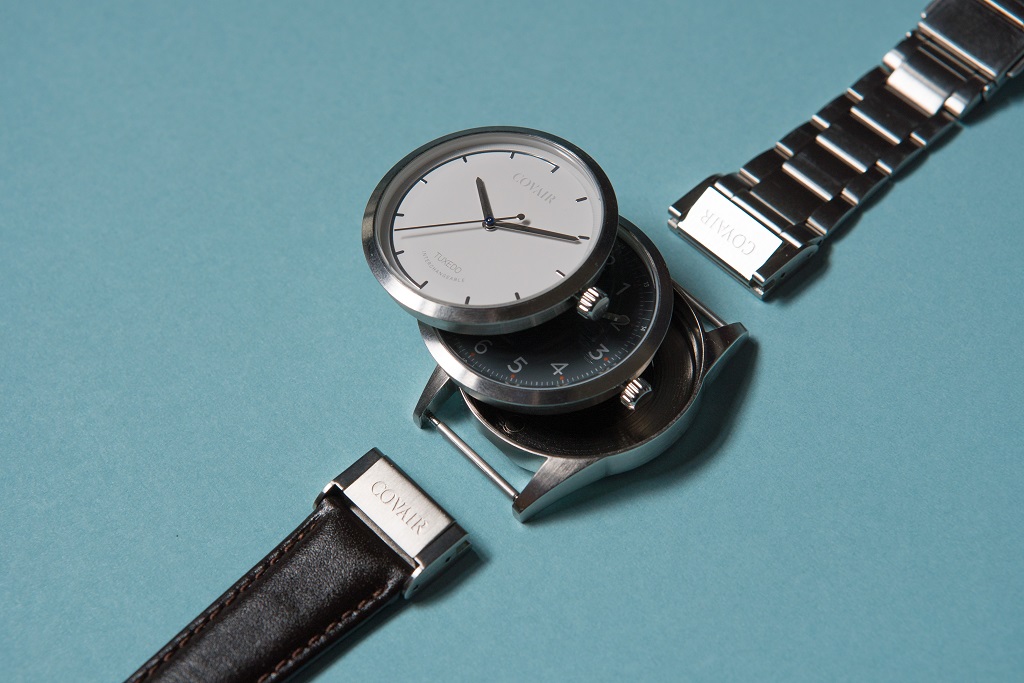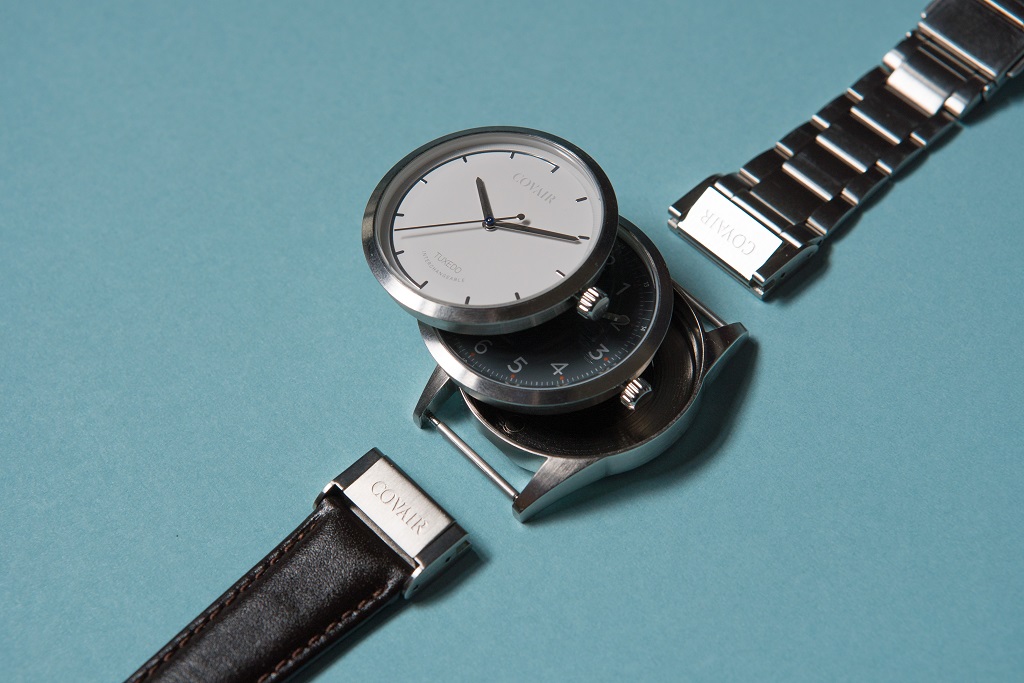 So you love watches, but buying a different timepiece to go with every occasion or outfit can become quite expensive and hard to keep track of. Covair is a new interchangeable watch that will let you appreciate and own different looks while only having to keep one watch base, and several interchangeable faces and straps based on your preferences.
The classically-styled timepiece is available in different colors and styles, which can easily be rotated. Each strap has quick-change clips so you can easily switch from a stainless steel bracelet to a leather band in a matter of seconds. Convair inserts securely lock into the watch base using a series of magnets and an O-ring. The inserts also easily pop in and out of the base so you can change them.
The Covair Starter Kit comes with a watch base, a white Tuxedo insert, a grey Rover insert, leather strap, stainless steel strap, and the grey NATO style strap. The timepieces are 1.58 inches in size and are run by a Japanese Quartz movement. To get your hands on an interchangeable Covair timepiece kit, head over to Kickstarter, where you can support the new project.