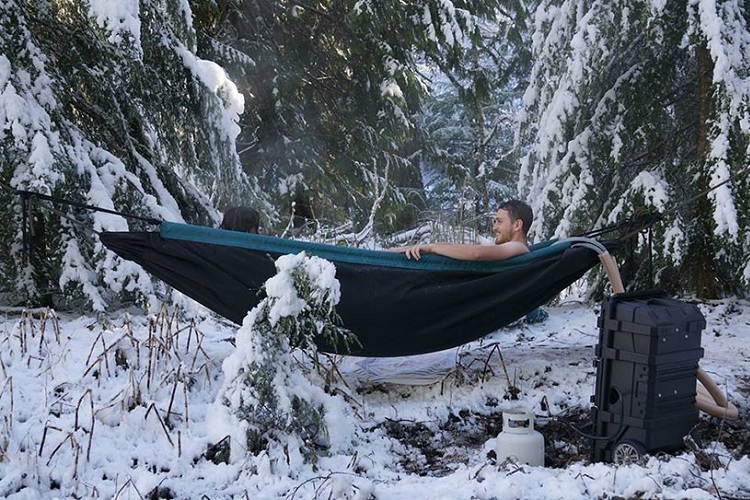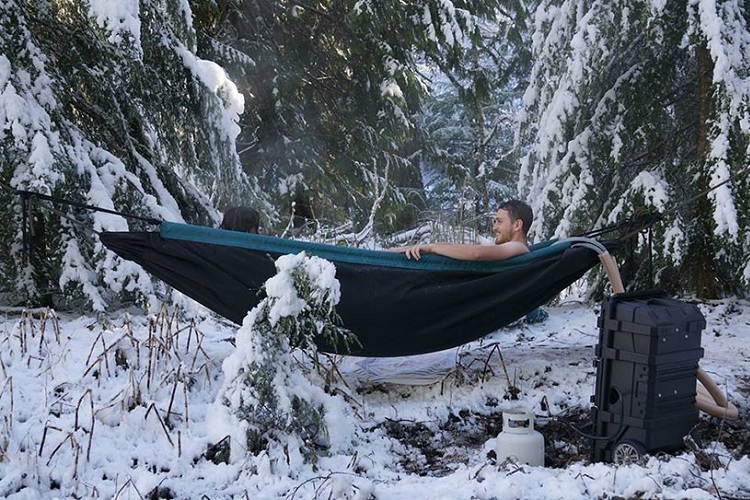 You may find it frustrating having to look for a hot tub when you're away and you're probably not too keen on visiting the public tubs. HydroHammock have created a solution, making it simple for you to take your hot tub with you wherever you go.
Benjamin Frederick and his team took the traditional hammock design and turned it into a lightweight fully functioning water hammock that works as a hot tub and can easily be transported with you and installed at your destination of choice: you can set up at the beach, in the woods or even in your own back yard.
The water heater system is portable and heats up the pressured water using a typical garden hose. The water recirculates in the hammock, keeping it warm.  The hammock also uses a lot less water to keep your body warm than a traditional tub would. The sealed synthetic high tensile strength fabric can easily support the weight of two adults and 50 gallons of water. The HydroHammock is also fully adjustable, easy to set up and slip resistant.
To become one of the first owners of the HydroHammock, head over to Kickstarter to support the project.
[embedvideo id="P1kxwA1SzCw" website="youtube"]