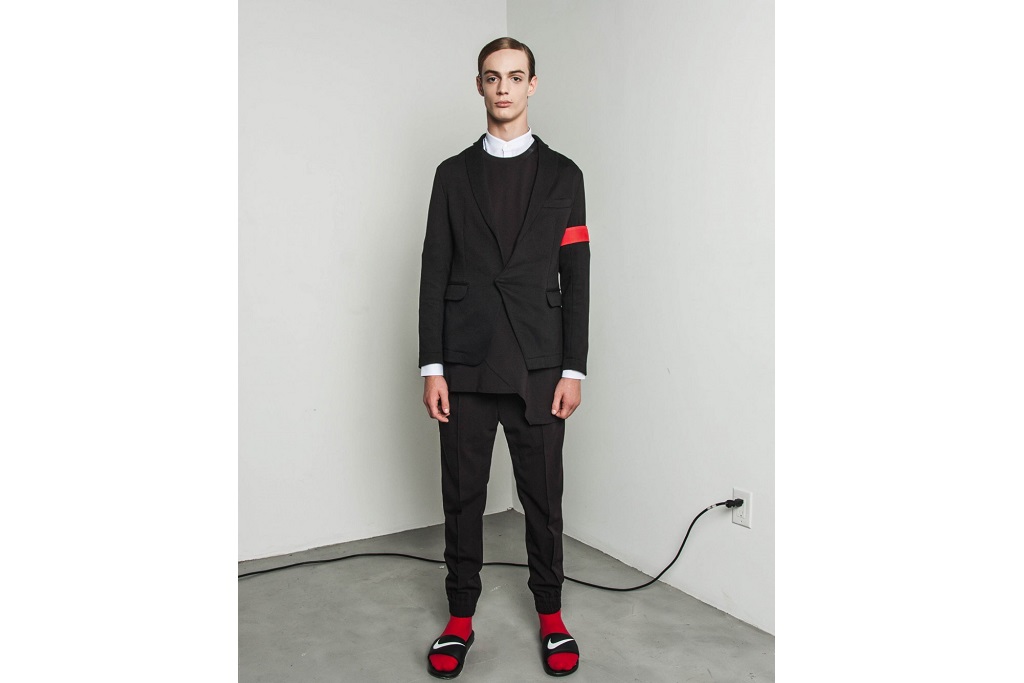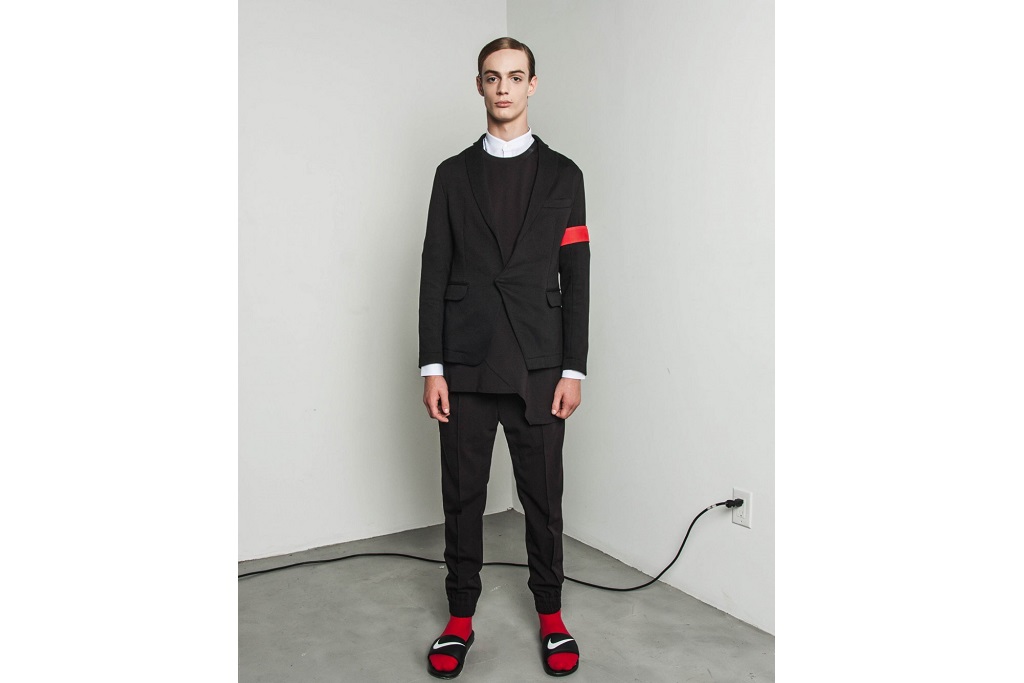 New York-based Pyer Moss is back with its latest collection designed for spring 2016. Founder Kerby Jean-Raymond started working in fashion at the age of 14, which resulted in an apprenticeship with Kay Unger in 2001, and working with Marchesa after that. In 2013, Pyer Moss was born.
This collection is inspired by Ota Benga, a Congolese man who was part of the human zoo exhibit at the Bronx Zoo in the early 1900's. The range strives to give new life and a proper memorial to Benga, who spent his life restrained by buckles, shackles and cages. The theme of restraint and captivity can be seen throughout the range and is represented by straps, cords, and buckles. The color palette features black with shades of red and white on fabrics like mesh, nylon, velour, and leather. Pieces are layered, with accentuated items like metal knee pads and white graphics making an impression on the dark clothing. Red ribbons on the arms represent a respect for homicide victims and trauma survivors.
Check out the symbolic Pyer Moss spring/summer range in the gallery below.