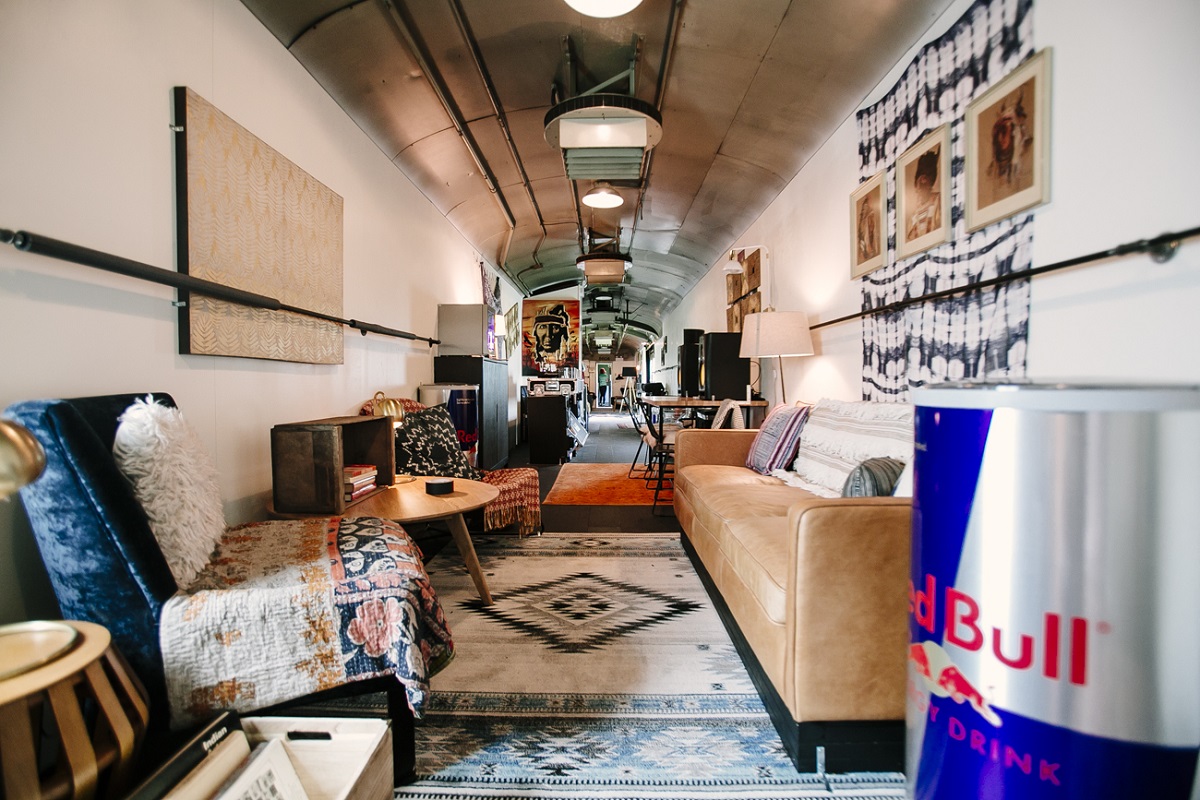 Red Bull Transforms a Train Car into a Studio for Skrillex's Full Flex Express Train Tour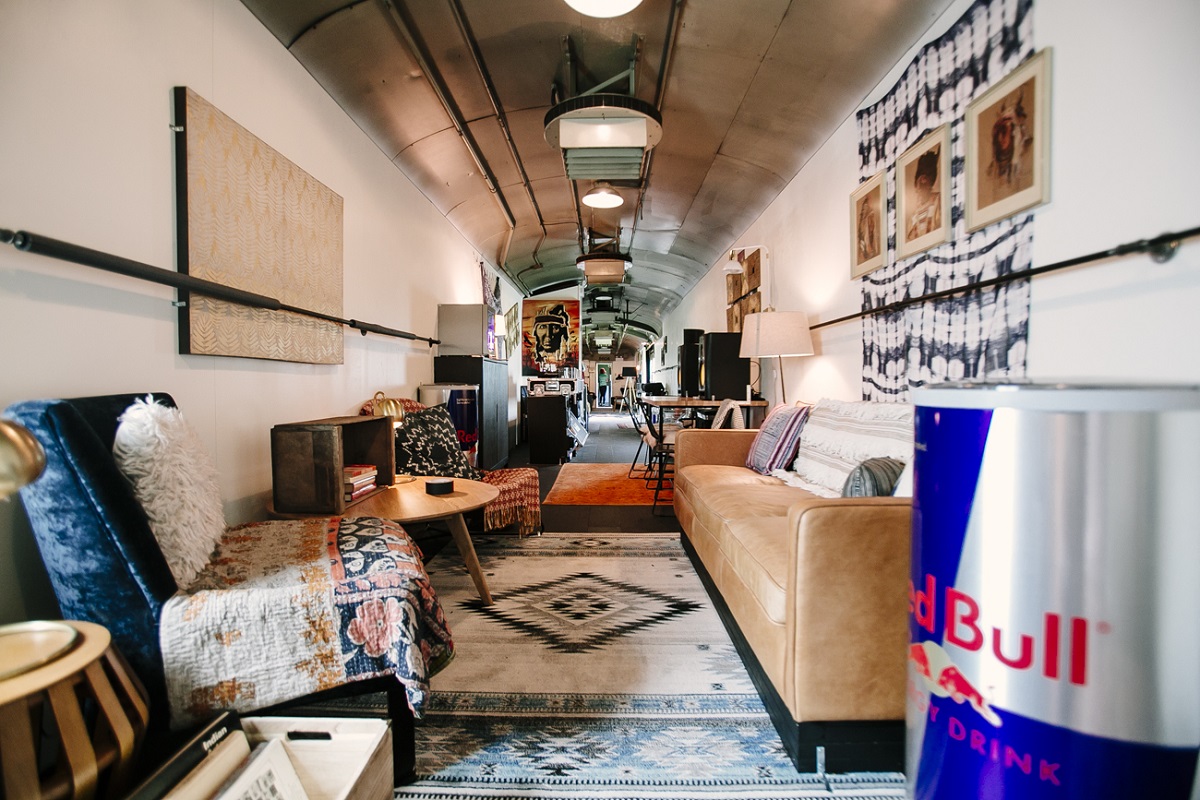 Red Bull Studios has released images of the brand's first ever pop-up featured as part of Skrillex's Canada Full Flex Express train tour.  The Red Bull Studios team started out with a bare 320 square-foot train car and transformed it into a stylish studio including the newest Novation and Native Instruments equipment. The Skrillex tour was inspired by the 1970s Festival Express, which was also used as inspiration for the train's retro design.
Skrillex commented in an interview with Red Bull: 'For me, and most of the artists I know, we go crazy if we don't have the means to make music. We can get by with laptops and headphones, but it's good to have something that's meant for creating.'
Red Bull Studios was founded as a network of recording facilities supporting musicians around the world by providing them with world-class production tools.  Studios are based in Los Angeles, New York, Sao Paulo, Tokyo, and Cape Town.  Check out the Red Bull Studios website for details.